International Alumni Organization Meeting held
MAY . 17 2018
Peking University, May 14, 2018:
On the morning of May 2, Peking University international alumni organization meeting was held at the Shared Learning Space of Zhongguanyuan Global Village. The meeting reviewed the development history of international alumni organizations, discussed the goals and directions of future development, and expressed best wishes for the 120th anniversary of Peking University.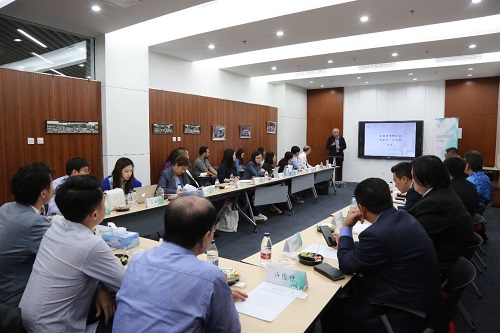 The meeting scene
The meeting was hosted by Kang Tao, deputy director of Office of International Relations. Representatives from international alumni organizations, university departments and international student associations were present at the meeting.
Yoshiyasu Hirai, secretary-general of International Alumni Liaison Association, spoke first. He pointed out that the International Alumni Liaison Association, since its establishment in 2010, has organized a variety of international communication activities. In addition, the International Alumni Liaison Association will organize annual back-to-school activities, serving as not only a channel between alumni and university, but also a celebration of the anniversary.
Joel Bellassen, vice president of the Association of French Graduates from Universities in China, expounded on the achievements and problems of the association. He pointed out that the importance of the association could not be overlooked, as the number of French students coming to Peking University is comparably larger than that of other European countries. He believed that the problem was that leaders of the association also held important positions in institutions such as universities, and they might not have enough energy for the association. He suggested that more young people should be allowed to participate in the organization and management of the association in the future.
Jamie A, Florcruz, president of International Alumni Liaison Association, said that the alumni association was a platform for communication and sharing. The key to the development of the alumni association is to explore the means of communication most suitable for its host country. Due to geographical restrictions, there are many things for International Alumni Liaison Association to do, the most important of which is to reach consensus.
Wu Zhipan, member of Peking University Alumni Association's Advisory Committee, gave a concluding remark. He believed that the establishment of international alumni organizations was conducive to the promotion of overseas exchanges of Peking University. Besides, he hoped that international alumni organizations would actively contribute to the development of Peking University, further strengthen the links among international alumni, and have a better future.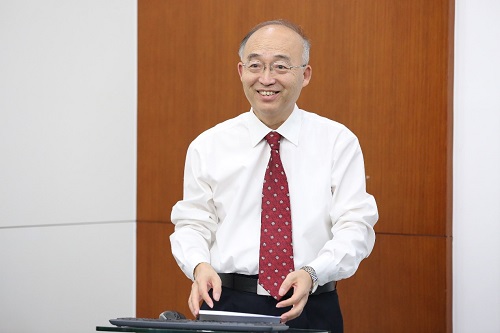 Wu Zhipan
After the end of the remarks, there was the lunch and free talk section. The guest had a pleasant and enthusiastic conversation, and jointly discussed the goals of and approaches to the future development of international alumni organizations.
Source:
Office of International Relations (Chinese)