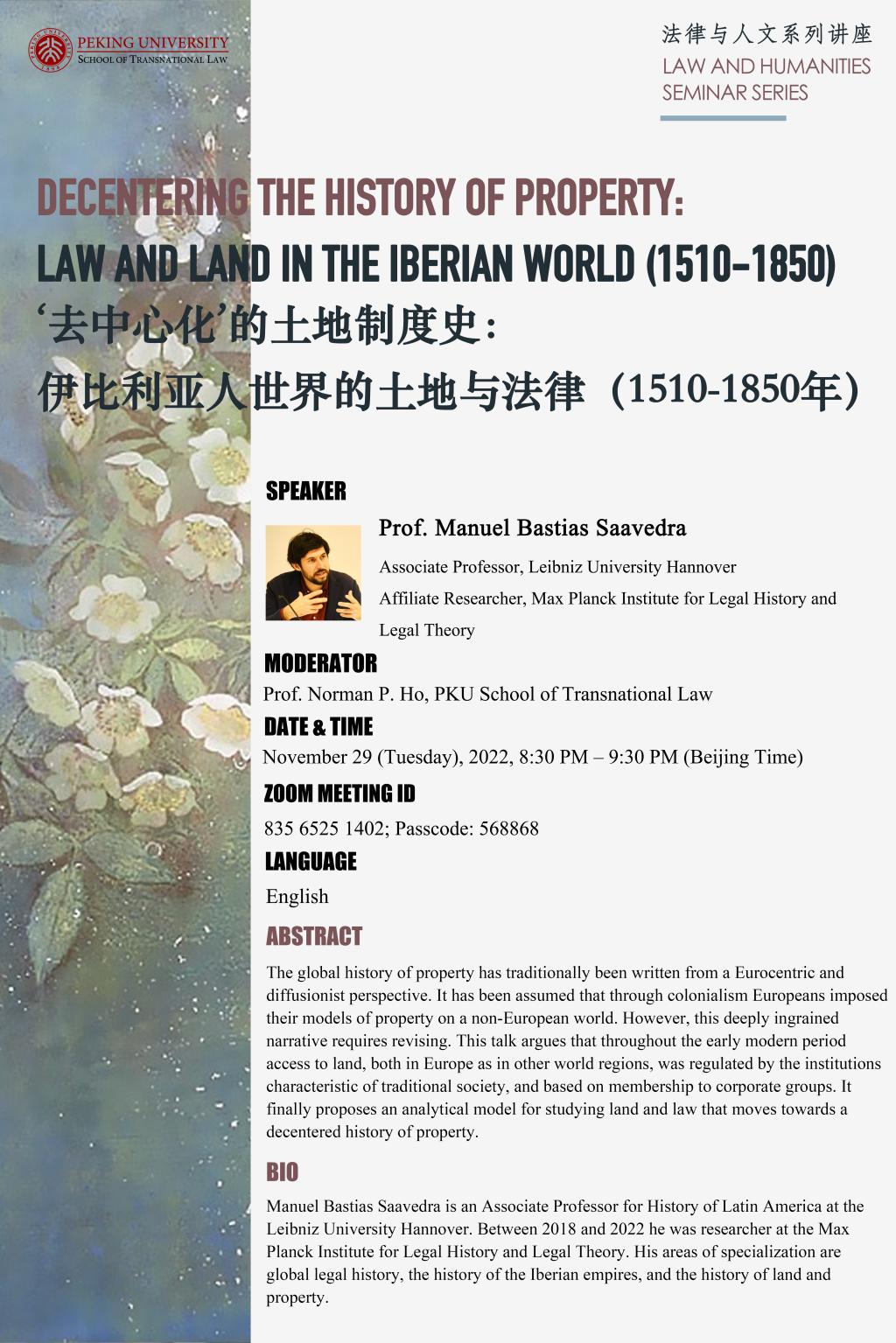 Speaker:
Prof. Manuel Bastias Saavedra, Associate Professor, Leibniz University Hannover, Affiliate Researcher, Max Planck Institute for Legal History and Legal Theory
Moderator:
Prof. Norman P. Ho, Peking University School of Transnational Law
Date & Time:
November 29 (Tuesday), 8:30 PM-9:30 PM (Beijing time)
Language:
English
Venue:
Zoom Meeting ID 835 6525 1402 Passcode: 568868
Lecture Summary:
The global history of property has traditionally been written from a Eurocentric and diffusionist perspective. It has been assumed that through colonialism Europeans imposed their models of property on a non-European world. However, this deeply ingrained narrative requires revising. This talk argues that throughout the early modern period access to land, both in Europe as in other world regions, was regulated by the institutions characteristic of traditional society, and based on membership to corporate groups. It finally proposes an analytical model for studying land and law that moves towards a decentered history of property.
Biography:
Manuel Bastias Saavedra is an Associate Professor for History of Latin America at the Leibniz University Hannover. Between 2018 and 2022 he was researcher at the Max Planck Institute for Legal History and Legal Theory. His areas of specialization are global legal history, the history of the Iberian empires, and the history of land and property.
Source:
School of Transnational Law
, Peking University