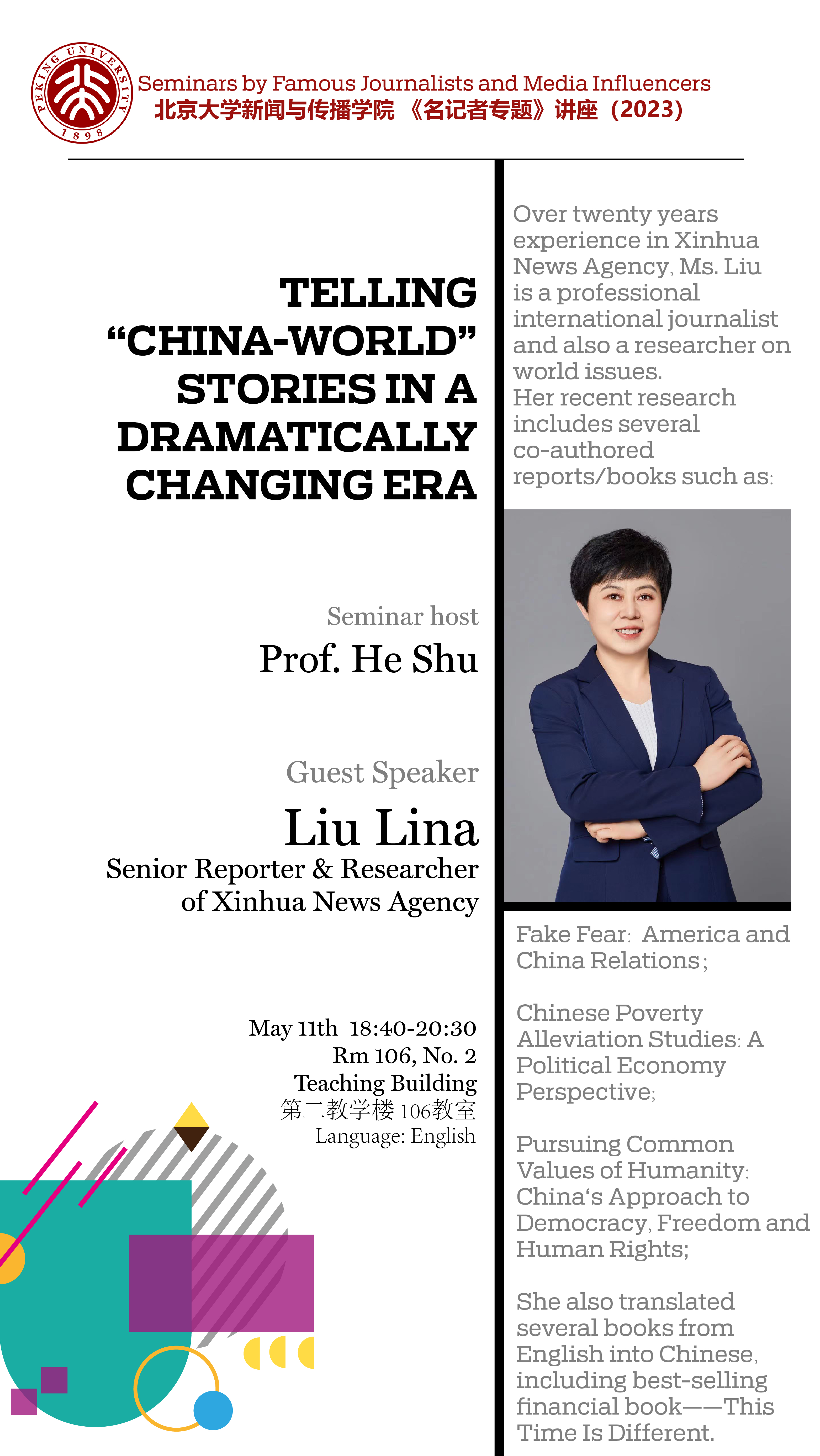 Speaker:
Liu Lina, Senior Reporter & Researcher of Xinhua News Agency
Host:
Prof. He Shu
Time:
18:40-20:30 p.m., May 11, 2023, GMT+8
Venue:
Rm 106, No. 2 Teaching Building
Biography:
Over twenty years experience in Xinhua News Agency, Ms. Liu is a professional international journalist and also a researcher on world issues. Her recent research includes several co-authored reports/books such as:
Fake Fear: America and China Relations ;
Chinese Poverty Alleviation Studies: A Political Economy Perspective;
Pursuing Common Values of Humanity:China's Approach to Democracy, Freedom and Human Rights;
She also translated several books from English into Chinese, including best-selling financial book----This Time Is Different.
Source:
School of Journalism & Communication