Peking University, January 20, 2022: China's timely and efficient response to the COVID-19 pandemic enabled it to not only largely contain the spread of the novel coronavirus at home but also resume economic activities and become the only major economy to achieve positive growth in 2020 as well as secure a strong economic rebound in the first half of 2021.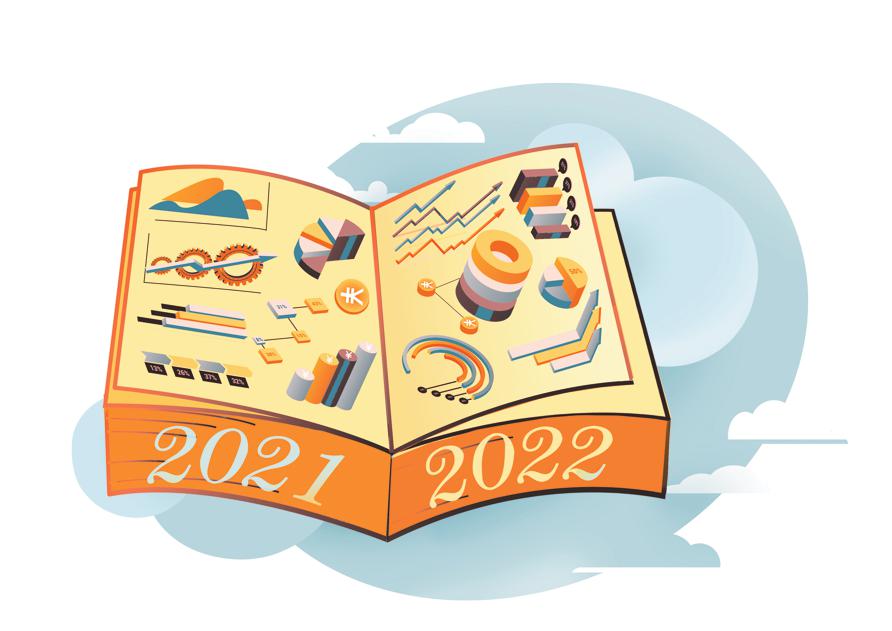 China's GDP grew 9.6 percent in the first three quarters of 2021, which means its average growth rate in the past two years was 5.2 percent, making it a major driver of global economic growth. And this trend, which started more than a decade ago, is likely to continue in 2022 and beyond.
Yet the downward pressure on China's economy increased from the third quarter of last year, with year-on-year GDP growth slowing to 4.9 percent in the third quarter from 7.9 percent in the second.
Although China's exports remained resilient, domestic consumption and investment growth was below expectations due to cluster infections in different parts of the country, policy tightening and industrial regulation. As such, some economists have described the present state of the economy as strong in external demand but relatively weak in domestic demand.
As the feeble growth of domestic consumption and investment since the third quarter of 2021 cannot accord strong support to the economy, China's growth may fall to about 5 percent this year, a rate that may not be enough to help the country meet its annual socioeconomic development target.
First, China's growth for the whole of 2021 is expected to be 8 percent. And if its GDP growth is only 5 percent in 2022, it would mean a major fluctuation in the growth rate, which is not conducive to the smooth operation of the macroeconomy and meeting the expectations of the market.
Second, China will face great pressure on the employment and people's livelihood fronts this year, so it needs to realize its target growth rate.
Third, the global economy, especially advanced economies, may recover further this year. And in order to stay ahead in the global competition with developed economies, especially the United States, China needs to maintain a medium-to-high growth rate.
To achieve these strategic goals, China needs to maintain a growth rate of 5.5 percent or higher this year. For that, it has to strengthen its macroeconomic policies and find some nodal industries and fields that can help boost overall growth by closing the output gap.
Given the limited potential of external demand and the uncertainty over the growth of domestic consumption due to the sporadic yet frequent infection outbreaks, increasing investment in nodal sectors is the best way to ease the downward pressure on the economy. So stabilizing economic growth should be the authorities' core policy goal in the short term.
To achieve higher-quality development in the long run, China needs to minutely analyze the factors behind its economic growth, set new macroeconomic policy targets, and increase investment in nodal industries that can help sharpen the competitiveness of Chinese enterprises and products.
Actually, huge investments in nodal industries and fields and injecting new vitality into micro-subjects in industries are important reasons for China's rapid economic growth since the launch of reform and opening-up more than 40 years ago.
The basic reason for the downward pressure on the economy is that China has almost completed its industrialization process. In fact, China surpassed the US manufacturing output value way back in 2010 to become the world's largest manufacturing country. Today, China's manufacturing industry accounts for almost 30 percent of the world's total in terms of added value, compared with 16 percent of the US, which ranks second in the world.
Due to the near completion of industrialization, China's total factor productivity (TFP) growth has dropped to 2 percent per year. And since capital and labor inputs are encountering hurdles and TFP growth has declined, China's economy is bound to transition from high-speed to medium-high-speed growth.
Hence, to achieve higher-quality development, China must build a new investment and financing system and increase investments in nodal industries. Maintaining a high investment rate is critical to improving TFP growth, as studies show that increasing investment by 10 percentage points can lead to a 1.18 percentage point increase in TFP growth.
If China wants its TFP level to be 65 percent of the US' by 2035, it needs to ensure an annual TFP growth rate of 1.95 percentage points higher than the US', which means its annual TFP growth rate should be 2.5-3 percent. Therefore, to achieve higher-quality development while maintaining healthy growth, China has to rebuild its investment and financing system and significantly increase investments in basic and core sectors.
In the longer term, China's production network will undergo huge internal changes, and new nodal industries will emerge, and by adopting more proactive fiscal policy and sound monetary policy, China can channel the funds in a more targeted manner to key sectors which have the potential to become new drivers of the economy.
Furthermore, the growth space and added value created by the investments will help improve China's core competitiveness, with the importance of such kind of growth becoming clear in the medium to long term.
The authors are Liu Qiao, dean of the Guanghua School of Management, Peking University, and Yan Se, associate professor at the Guanghua School of Management, Peking University.
The views don't necessarily reflect those of China Daily.