Peking University, June 8, 2022: Graduates from the world's top 50 highest-ranked universities will soon be able to work in the United Kingdom without a job offer.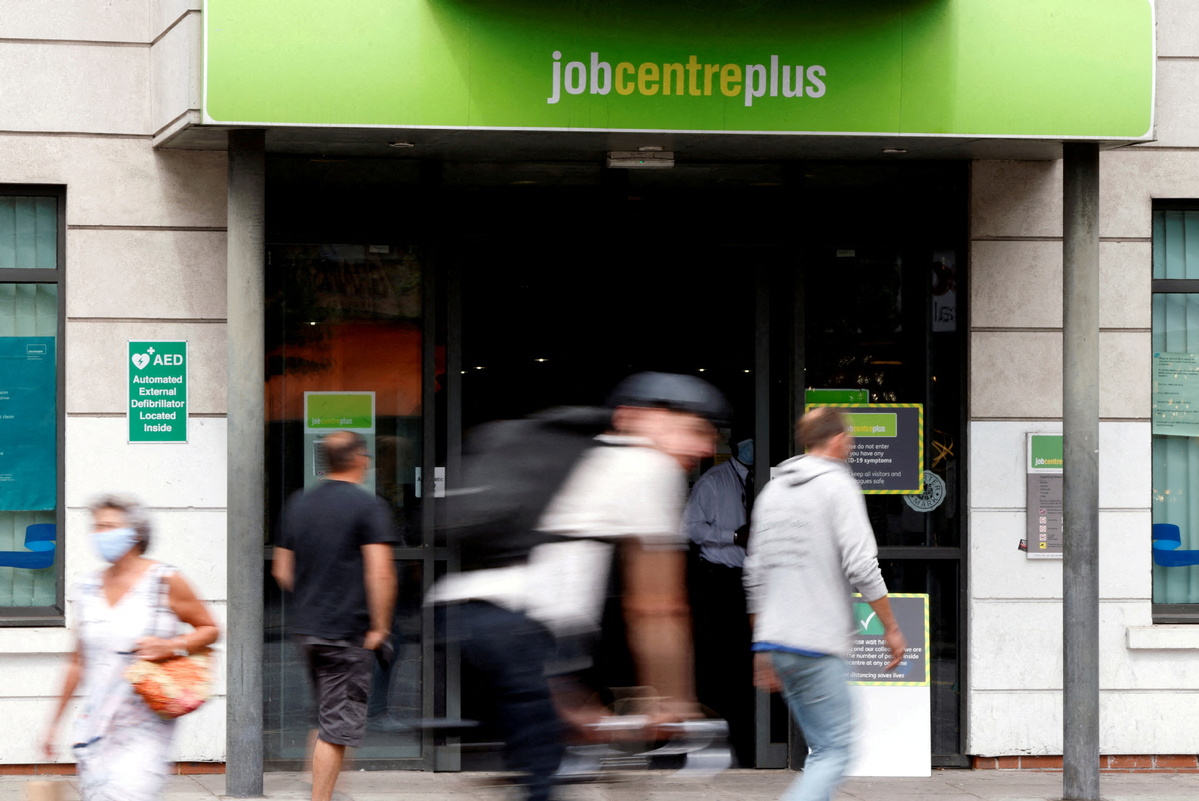 People walk past a branch of Jobcentre Plus, a government run employment support and benefits agency, in Hackney, London, Britain, Aug 6, 2020. [Photo/Agencies]
The UK government's new High Potential Individual visa was launched on Monday, inviting applications from graduates out of those institutions listed on the Times Higher Education world university rankings, Quacquarelli Symonds world university rankings, or the Academic Ranking of World Universities.
The new visa is aimed at highly skilled and academically elite migrants, allowing them to look for work, work freelance or set up business in the UK, and dependents will be allowed to accompany them.
The government said the visa will make it easier for established UK companies and organizations to recruit the talent they need to make them "world-leading" in sectors such as technology, digital technology or vaccine production.
Those with a bachelor's or master's degree can request a two-year work visa, while PhD-holders can apply for a three-year visa, as long as their university was listed among one of the top 50 rankings in the year they graduated and this was within the last five years. The visa cost is 715 pounds ($900), plus a surcharge fee of around 600 pounds for use of the National Health Service.
The high potential program guidelines state that beneficiaries may later switch to other long-term employment visas, if they meet the eligibility requirements, which could lead to settlement.
The Daily Telegraph newspaper reported that the new visa quota would be uncapped, and therefore the number issued would depend on demand.
Universities that appeared in two or more of the recognized lists for 2021 included 20 from the United States, including Harvard and Yale; two in Canada; and two institutions each from Japan, Singapore and Switzerland.
Four institutions from China appear on two or more of the lists this year, including Tsinghua University and Peking University, and the University of Hong Kong and the Chinese University of Hong Kong.
The visa requirements note that applicants must also have the ability to communicate in English to a certain level on the Common European Framework of Reference for Languages (CEFR) scale, and they must have maintenance funds of at least 1,270 pounds.
In a government news release, Chancellor of the Exchequer Rishi Sunak said: "This new visa offer means that the UK can continue to attract the best and brightest from across the globe. The route means that the UK will grow as a leading international hub for innovation, creativity and entrepreneurship."
Home Secretary Priti Patel said: "I am proud to be launching this new and exciting route as part of our points-based immigration system which puts ability and talent first, not where someone comes from."