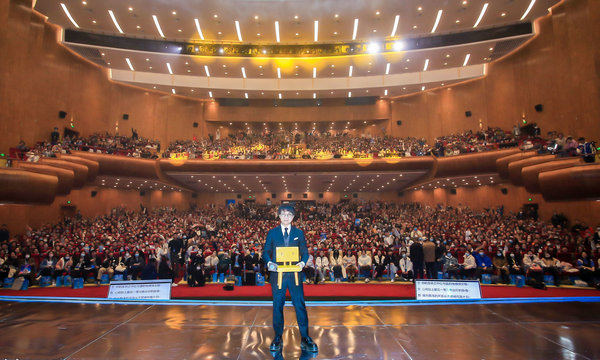 Director Makoto Shinkai holds a wooden chair that bears a resemblance to the character in the movie who is cursed to transform into a chair during the Peking University premiere. [Photo provided to China Daily]
Japanese director Makoto Shinkai's latest outing
Suzume
premiered in Beijing's Peking University on March 18, captivating a lot of college students with its heartwarming tale and stunning visuals.
Having already achieved worldwide acclaim for his films
Your Name
and
Weathering with You
, Shinkai has established himself as a master storyteller who artfully weaves intricate plots with breathtaking animation.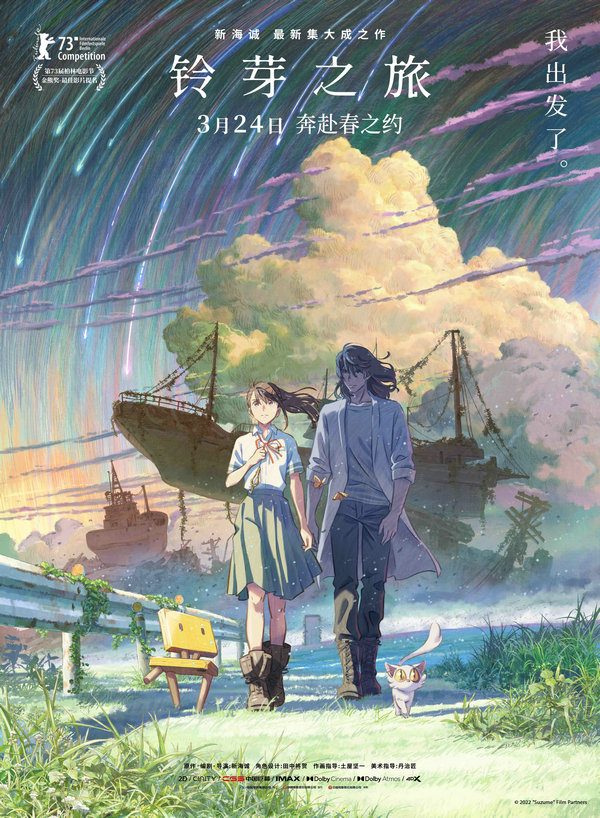 Poster of Suzume. [Photo provided to China Daily]
Inspired by the devastating Tohoku earthquake and tsunami of 2011, Suzume follows the unlikely encounter between a 17-year-old girl and a mysterious young man whose family duty is to prevent giant, worm-like creatures from causing natural disasters. When the young man is cursed and transformed into a three-legged chair by a kitten-shaped deity, the girl embarks on a journey to help him recover his body and to seek a way to prevent future disasters.
Shinkai made an appearance at the premiere, revealing that he enjoys exploring unknown phenomena, which inspired him to conceive the new tale.
He also explained that the reason for designing the giant earthworm-like creatures in the movie is because they are capable of aerating and fertilizing the soil, and have a close relationship with the land.
Interestingly, Shinkai also revealed that the popular Chinese animated work
The Legend of Hei
, about a black cat monster, has given him the inspiration to create the keystone, a magic object that possesses the power to seal the doors preventing the giant worm-like creatures from getting out. One of the two keystones shape-shifts to a tiny white cat after it escapes from its duty to stay in the ground to prevent disasters.
With its theme song rendered by Chinese singer Zhou Shen, the movie is scheduled to open across domestic theaters on March 24.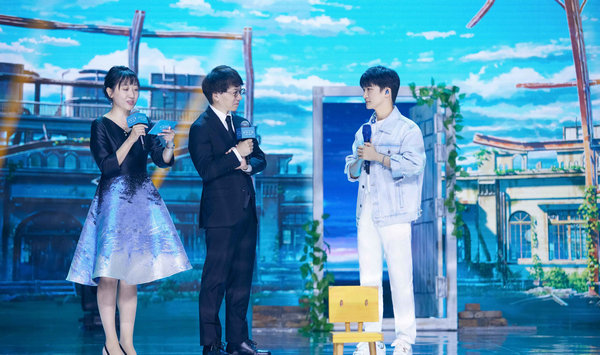 Japanese director Makoto Shinkai and Chinese singer Zhou Shen at the Beijing premiere in Peking University on March 18. [Photo provided to China Daily]
Written by:
Xu Fan
Source:
Chinadaily