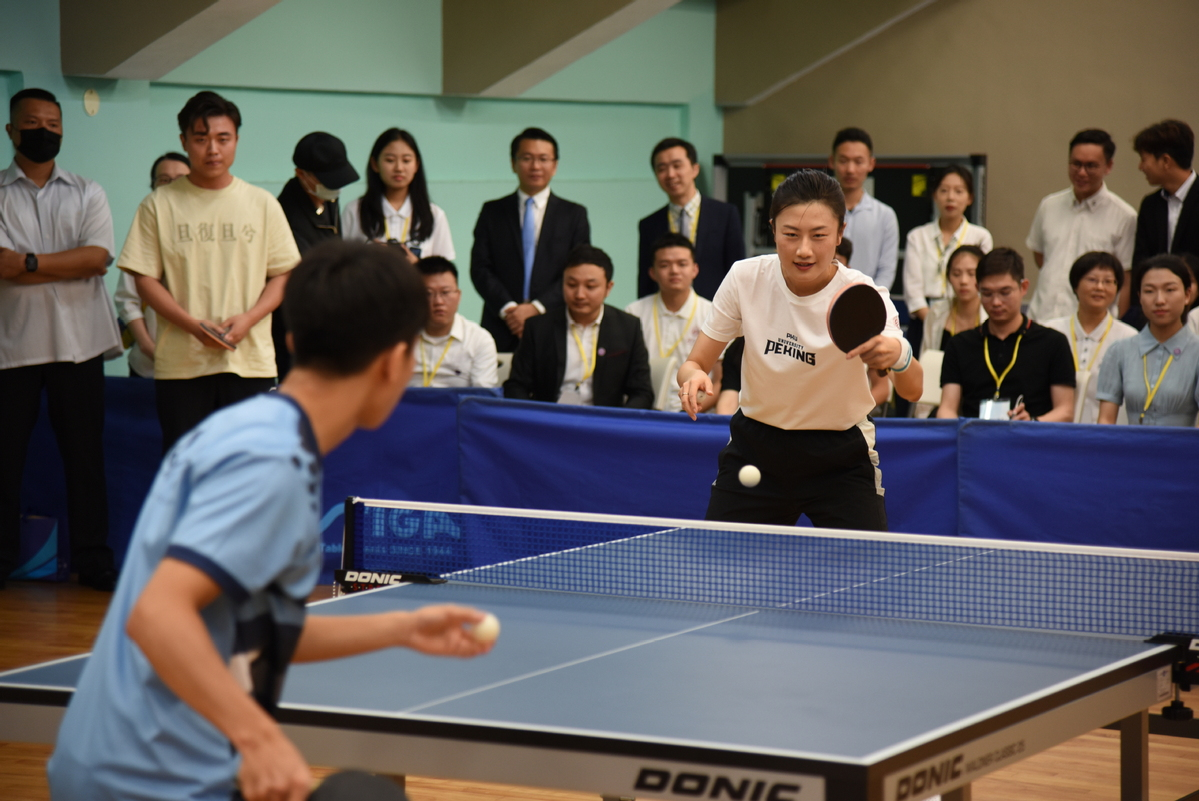 A delegation of mainland university teachers and students visit the Chengchi University in Taiwan and converse with students on July 17, 2023. [Photo/Xinhua]
TAIPEI -- A group of 37 teachers and students from five mainland universities concluded their nine-day visit to Taiwan Sunday.
The visit of the group, led by the Party chief of Peking University Hao Ping, marked the first one made by mainland universities to the island for exchanges over more than three years.
At the invitation of the Taiwan-based Ma Ying-jeou Foundation, the mainland visitors met their peers from local universities, including Taiwan University and Chengchi University, and toured several counties and cities on the island.
They had received a warm welcome in Taiwan.
"Taiwan compatriots were so friendly and hospitable that I was deeply touched," said Chen Shihua, a student from Peking University, recalling that "elder brothers and sisters" from local colleges kindly recommended to her where to dine and have fun.
When mainland students visited the Chinese Culture University in Taiwan Tuesday, students from the two sides of the Taiwan Strait gave a well-received traditional Chinese music performance.
"When the music rose, I truly felt that the two sides of the Strait shared the same cultural root," said Chen Kaidi, who played Chinese zither in the performance.
If young people across the Strait learn from each other and work together, they surely will revitalize the traditional Chinese arts, Chen said.
Sun Lin from Wuhan University was otherwise impressed by the campus of the Chinese Culture University in Taiwan.
"The campus looked like my university. They both kept a lot of traditional cultural elements and paid great attention to carrying forward our cultural legacy," Sun said.
Chan Yu-hsiang from Taiwan University said he found no difficulties or barriers in talking with mainland peers since they were largely on the same page, and he expected more chances to meet them in the future.
Calling the visit a constructive try, Ma Ying-jeou, former chairman of the Chinese Kuomintang party, said that young people from the two sides of the Strait should have such regular exchanges every year.
Source:
Xinhua News Agency