Peking University, September 20, 2020:
The day that we desire finally arrived! The 2020 cohort of Peking University students gathered on September 20 for an outdoor opening ceremony that officially marks the beginning of their new academic life. This year's ceremony was held at Wu-si Sports Field. Instead of gearing up for a sprint or watching a sports event, students enjoyed a variety of performances and speeches.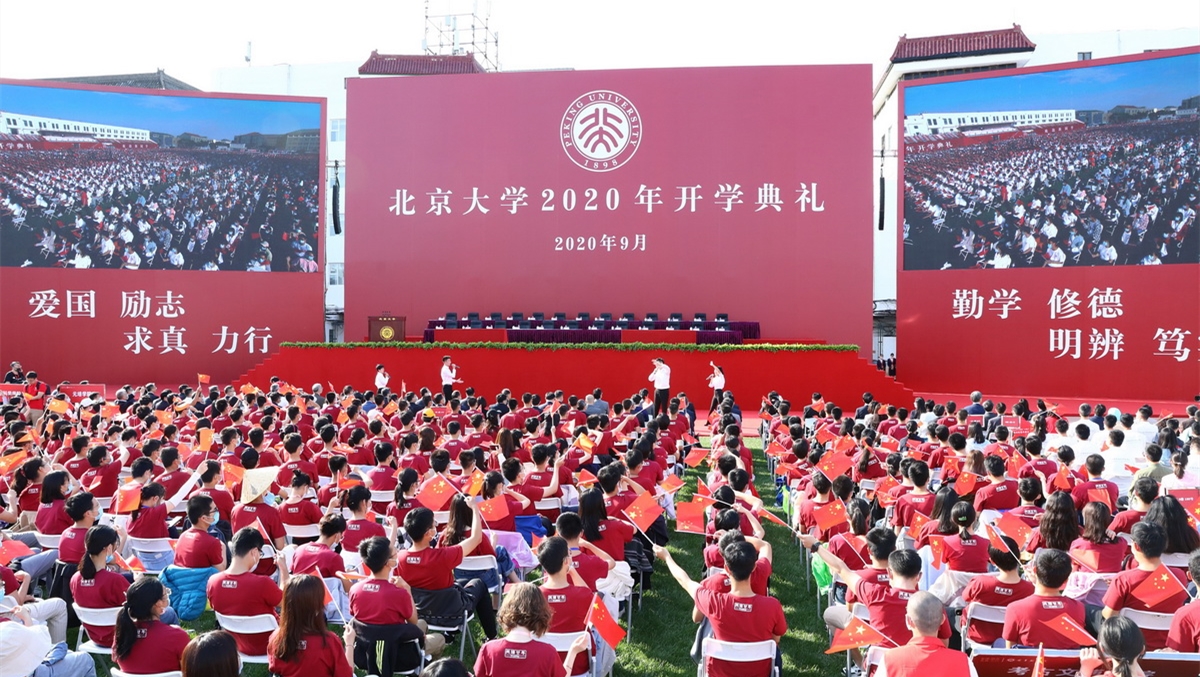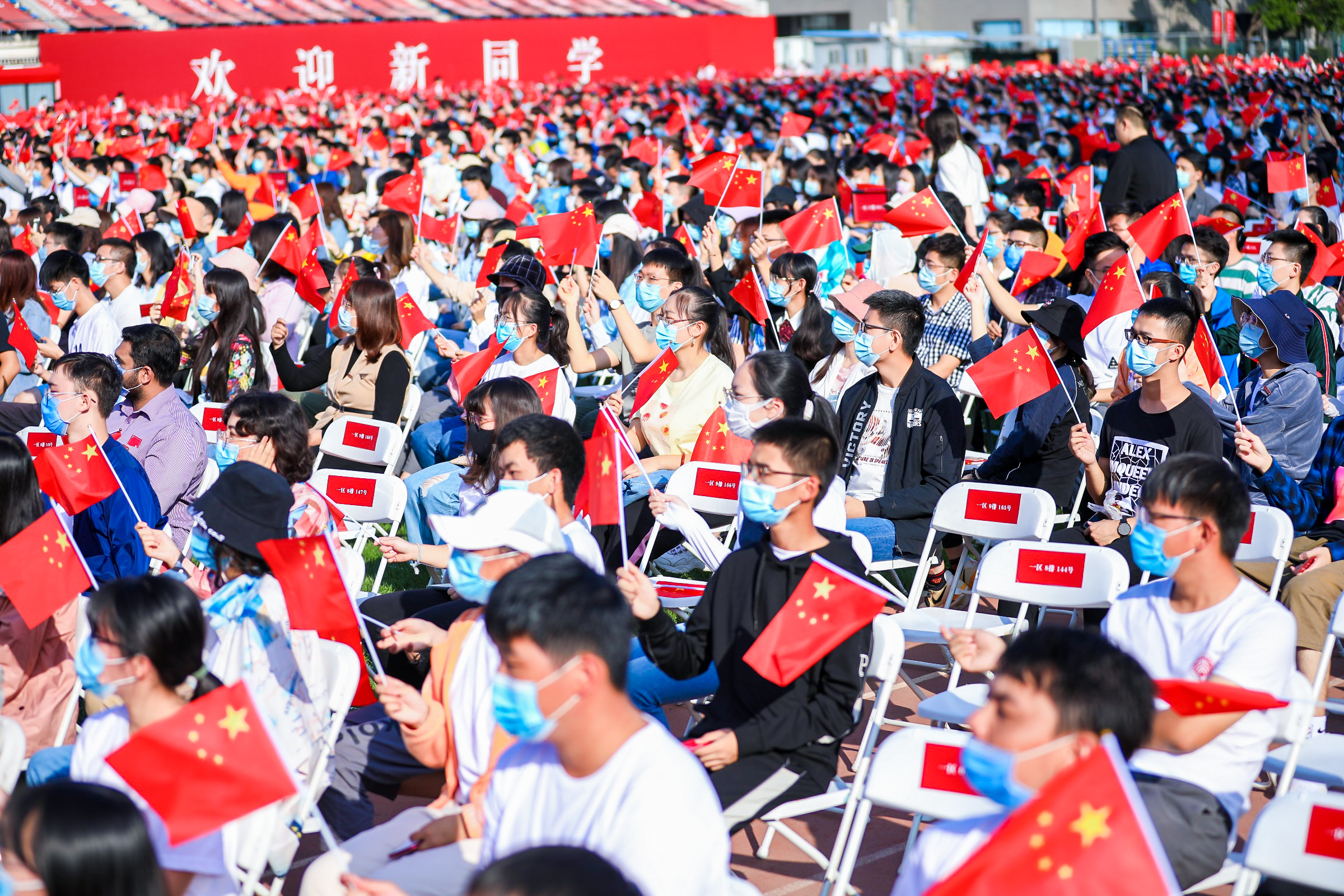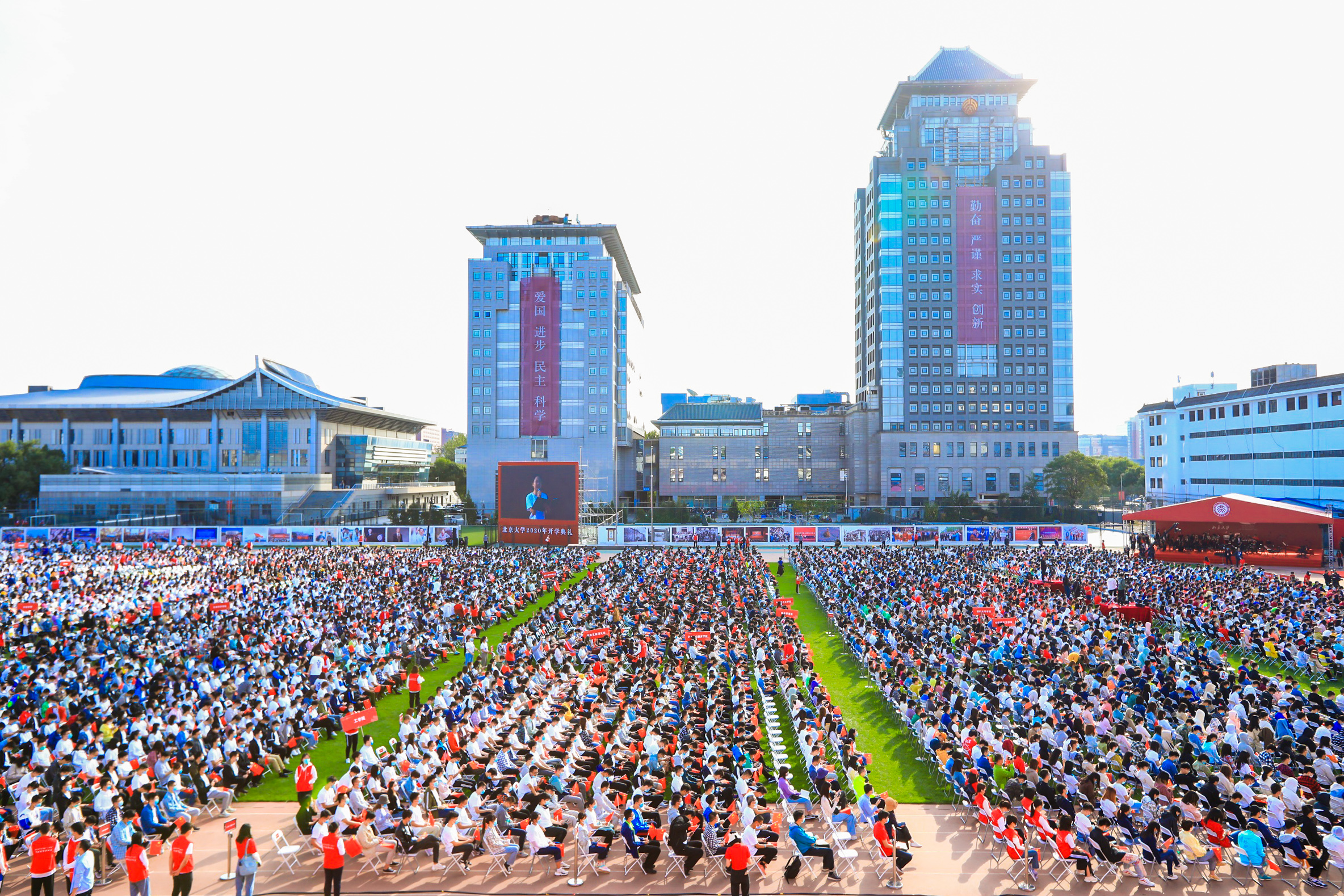 The lively and exciting performances were a perfect introduction for the incoming students, showing them the vigorous vibes here at PKU while also offering up inspiration for their academic journeys.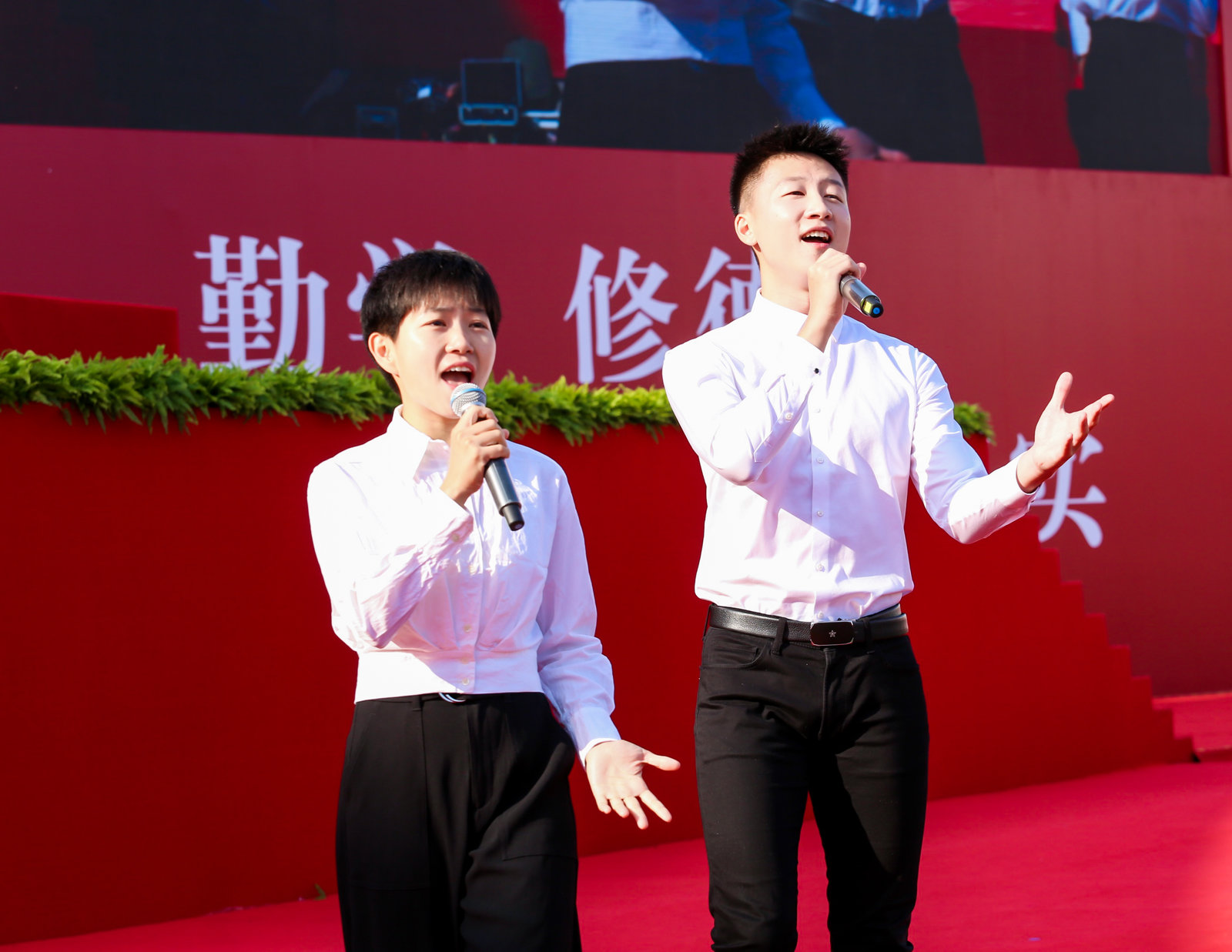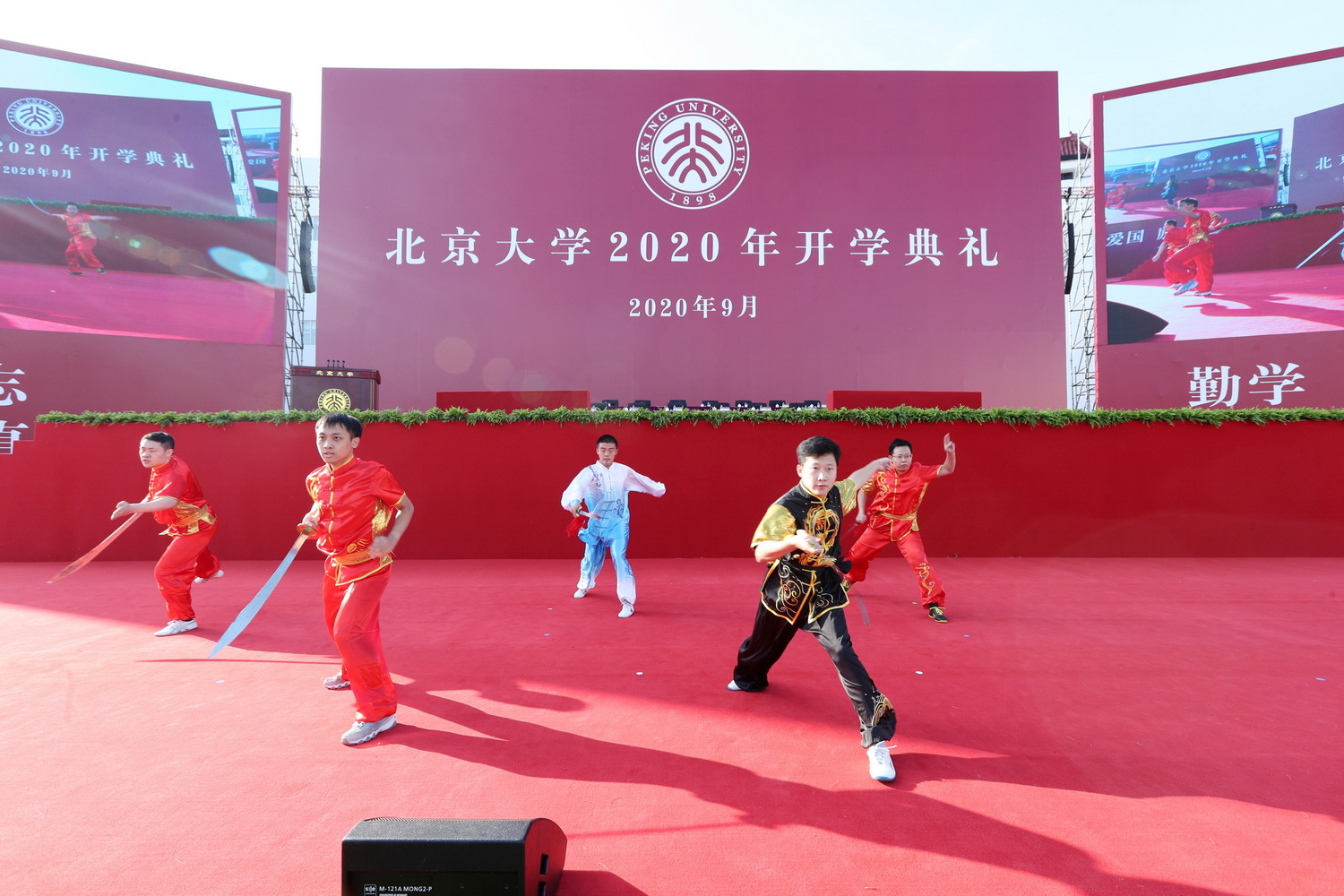 After all the joyful performances, student and faculty representatives and Peking University President Hao Ping delivered rousing speeches.

Xie Xinying, a new undergraduate from the Yuanpei College, revealed why she chose to study at Peking University. "To explore the depths of what it means to be human and fight to make the world a better place, this is perhaps my purpose in coming to Peking University," Xie said. "Peking University will not only equip me with the knowledge and skills to explore the world but also instill me with a sense of purpose, an unwavering flame of passion. This gift not only belongs to me, but everyone who passes through PKU."


Wang Dong, a new Ph.D. student from the Department of Philosophy, reflected on China's response to the coronavirus pandemic and shared his thoughts. Wang said, "China strived to share its experience of fighting against this virus, extending a helping hand to other countries. It has dawned on me that Chinese wisdom and strength are playing an unprecedented positive role, and that our culture is offering much profound support."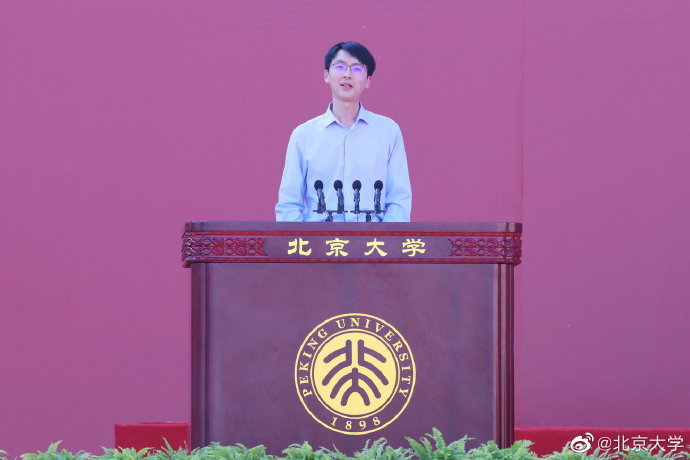 Wang Dong

Shen Ning, vice president of Peking University Third Hospital, recalled her experiences of supporting the fight against COVID-19 in Wuhan and conveyed her expectations to new students. Shen said, "This pandemic has been a lesson in the fragility of life and the importance of health. Our alumnus Academician Zhong Nanshan said that he spent 60 healthy years working for our beloved country. I hope we too can live long healthy lives working to better our country."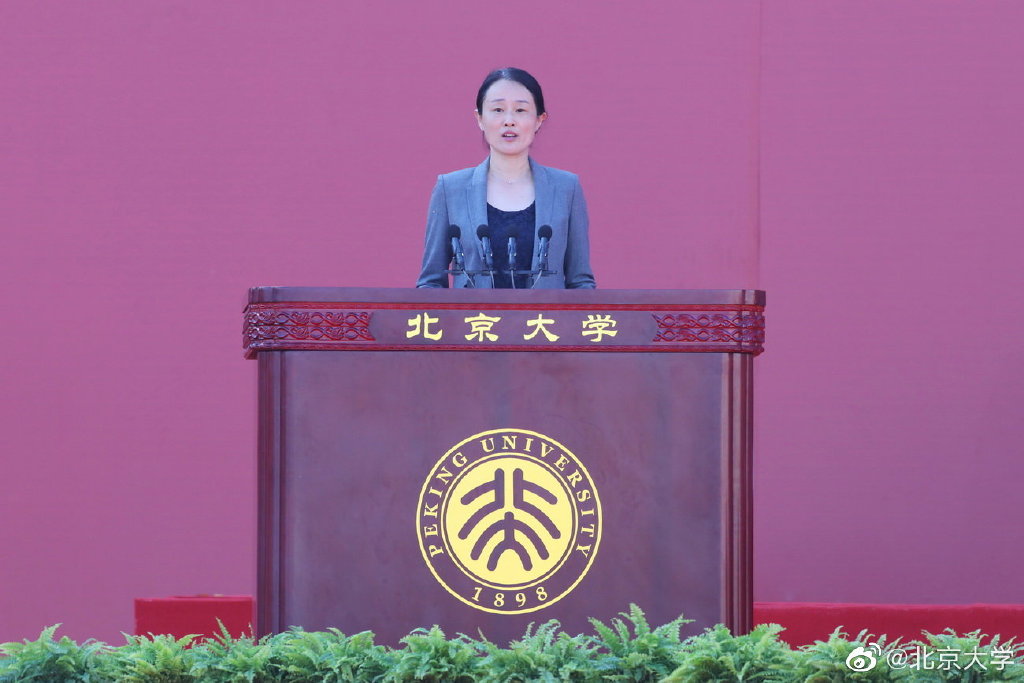 Shen Ning


In his speech, President Hao Ping warmly welcomed fresh students with great expectation and encouragement. President Hao noted, "First, as a student of Peking University in this new era, one must be true to their purpose and uphold their sense of patriotism. Second, one must have a broad knowledge and capacity for deep thinking, while also an understanding of the time we live in. Third, as a student of Peking University in this new era, one must sustain an unwavering resolve in the face of hardships and setbacks. Fourth, learn to be human and cultivate a strong moral compass." President Hao concluded his speech by stressing that enhancing self-cultivation begins with physical education and exercising a strong physique.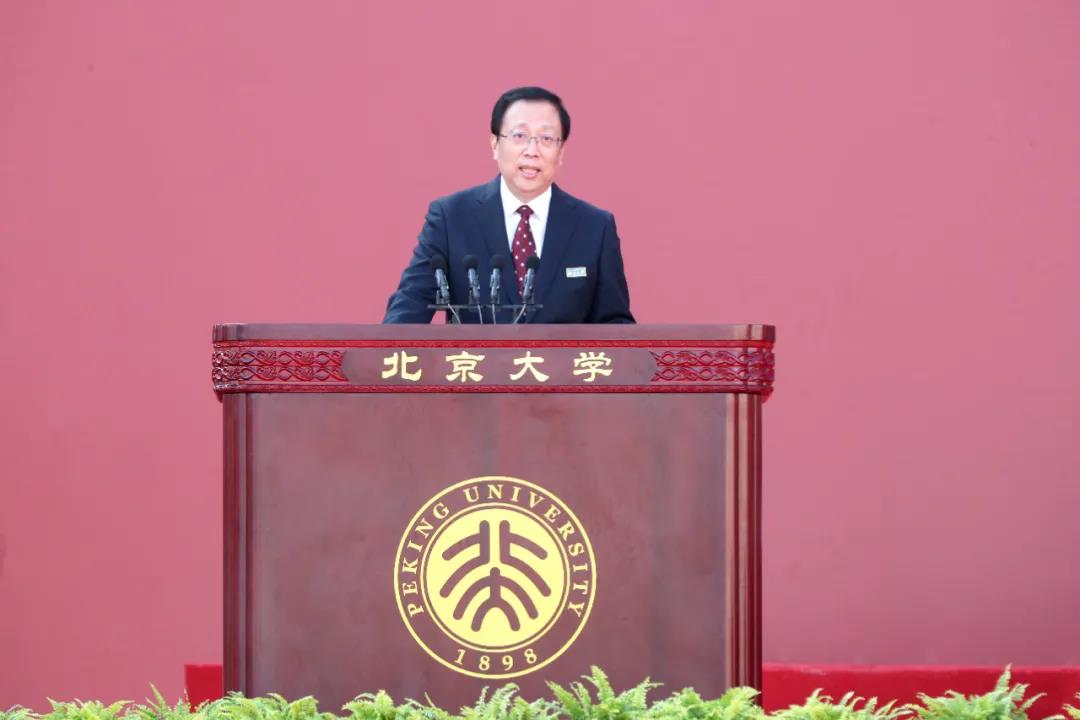 President Hao Ping

It was now time for new students to pin the Peking University badge to their shirts. This small badge is a proud symbol of all it means to be a student at PKU, and students with it now bear the responsibility to uphold and build upon the esteemed legacy it represents.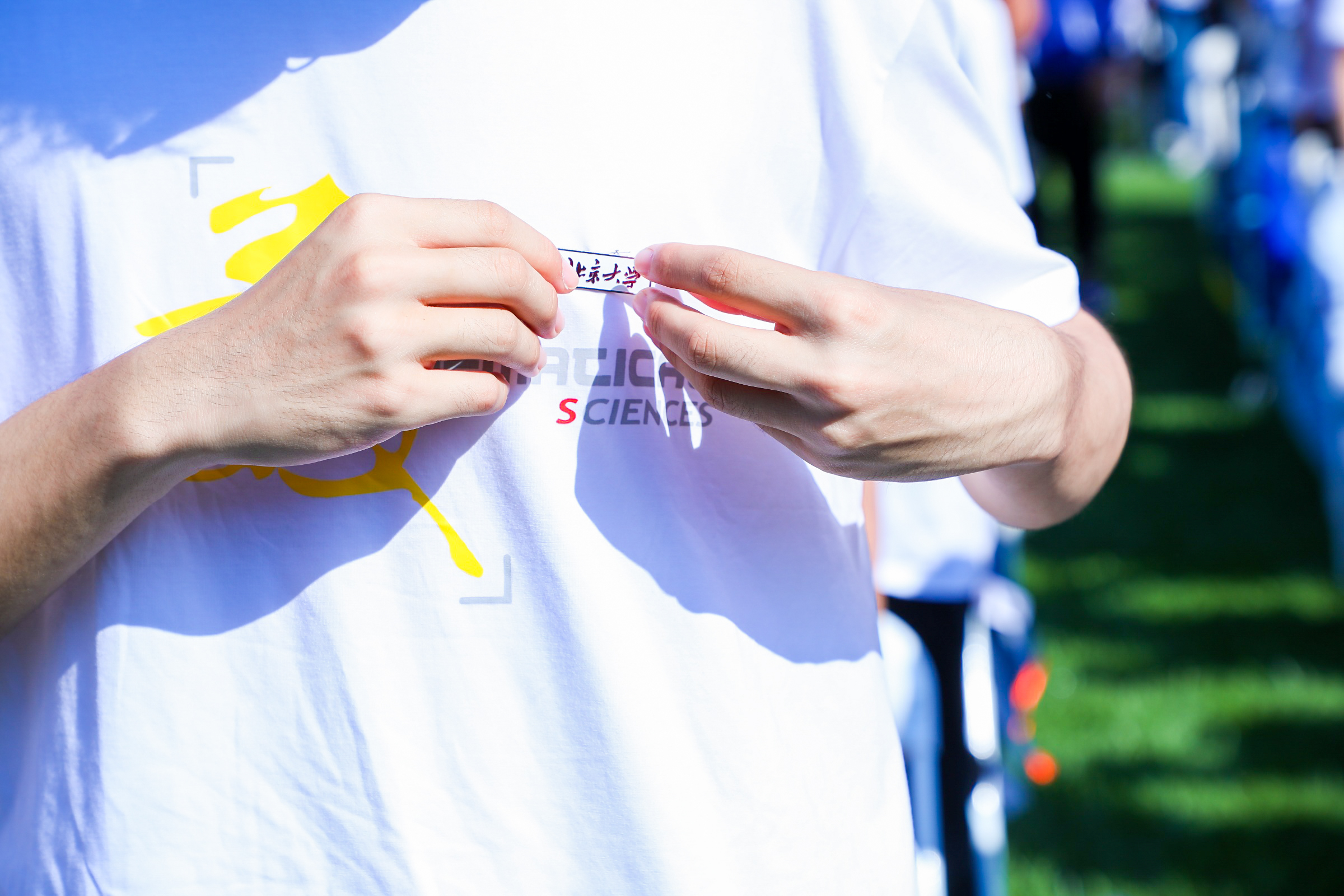 "I've been waiting for this day for ages. Being a PKUer is a great honor for me! Feeling super excited for the new offline semester. Special thanks to Peking University for today's remarkable and stunning new semester's opening ceremony and for the chance of being here in real surrounded by dear classmates and professors," Alexandra Pozhidaeva, a new Russian PKUer who co-hosted the warm-up session of today's opening ceremony, shared her excitement after the opening ceremony.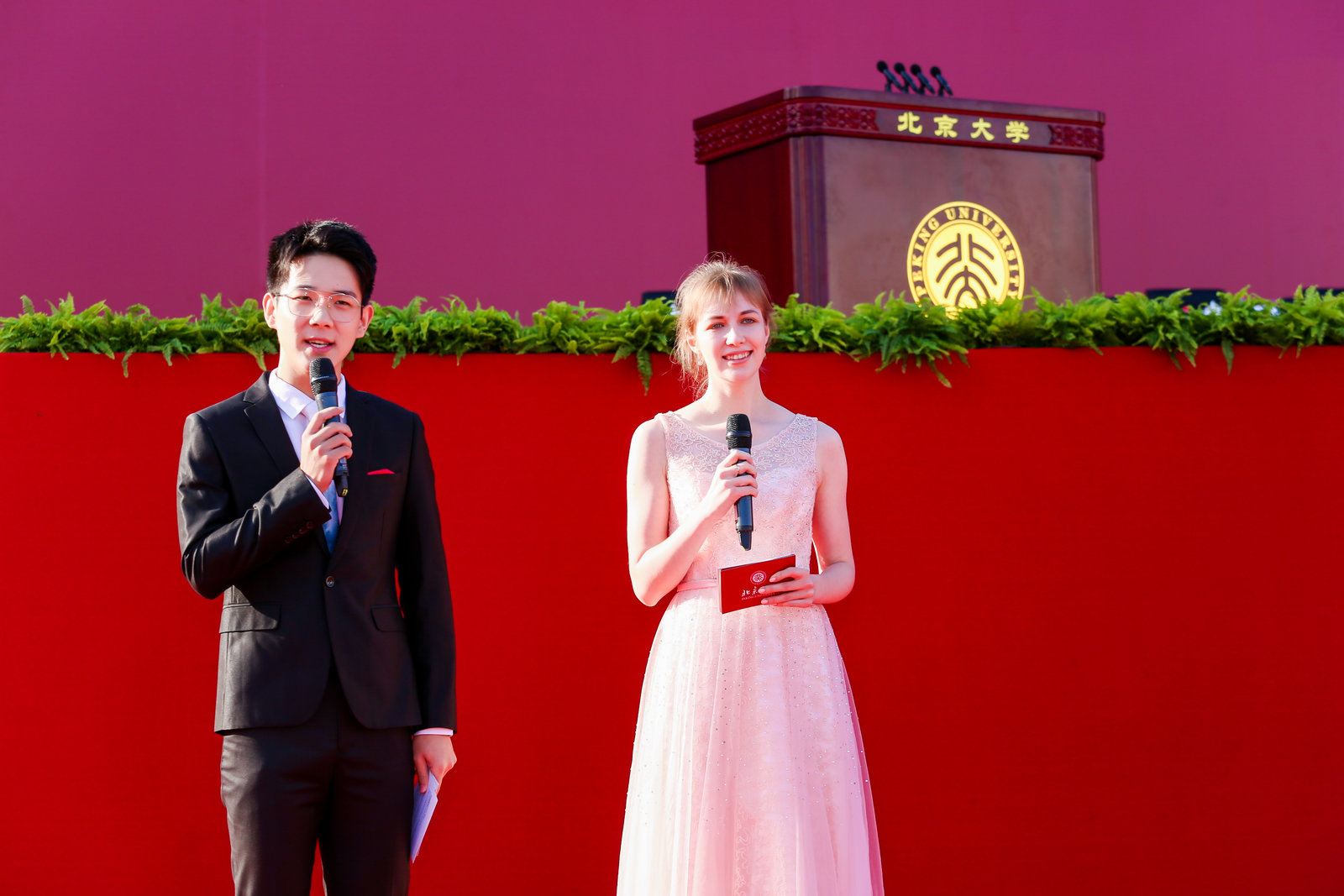 Alexandra Pozhidaeva (right)

Although 2020 has been a year filled with trial and tribulation, we managed to meet with our faculty members and classmates face to face at Peking University after substantial efforts have been made to contain the COVID-19 pandemic. While some of the new PKUers abroad are unable to come to the campus for the time being, we eagerly await the time when everyone can reunite on campus. Whether you are on campus or in your home country, remember to treasure every moment of being a member of the PKU family and enjoy your academic life!

Written by: Jacob Tomkins, Huang Weijian
Edited by: Zhang Jiang
Photo credit to: Peking University Media Center