Peking University, June 23, 2022:
May 18 to May 26, PKU held its "Relay Youth, You and Me" Outdoor Challenge. Within 6 hours, more than 2,500 students signed up to participate in the variety of activities offered by the 6 PKU campuses. Students arrived at the venue in high spirits, ready to break game records.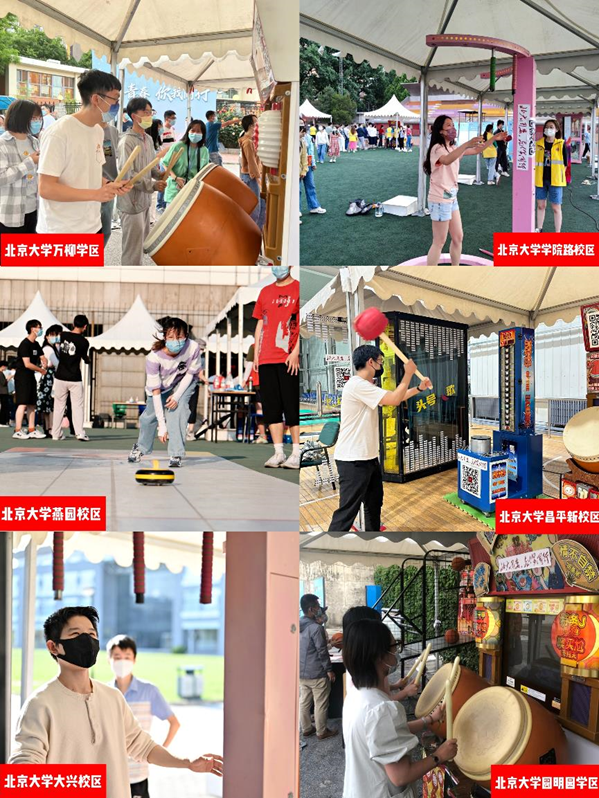 Students from each campus participating in the games
Under the strict requirements of epidemic prevention and control, all stations were equipped with hand sanitizers, masks and other epidemic prevention materials. In addition to that, activity areas were thoroughly disinfected every hour.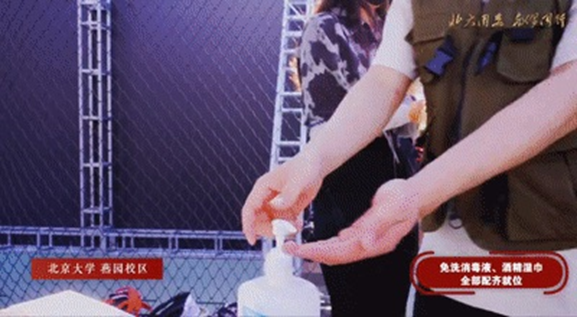 Record setters of the games:
1."Hundred shots"
Fast-moving basketball frames followed by a succession of perfect shots into the net -- Liu Liu from the College of Urban and Environmental Studies gets more than 300 points in the basketball game. He shares his keys to success, which are to "increase the frequency of shooting, master the rhythm and keep your weight forward".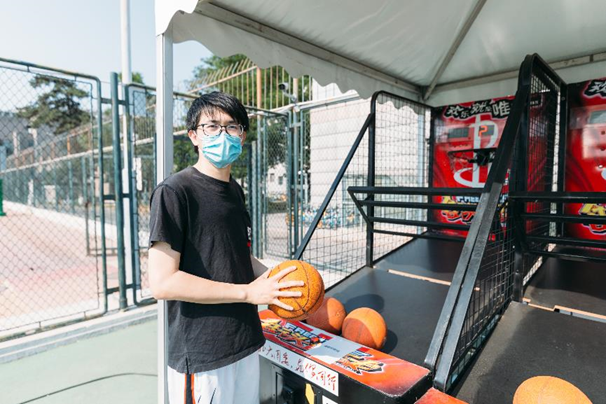 Liu Liu
2."One hammer to settle the deal"
A young man is seen in front of the "One Hammer" game machine, him score soaring higher and higher, as if he had decoded the game machine. Zhao Yupeng from the College of Earth and Space Sciences attributes his success to strength and practice, saying, "Practice makes perfect is not a lie." The more you try, the higher score you will get.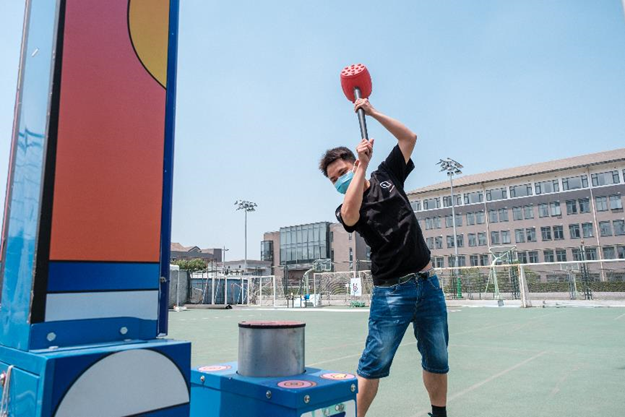 Zhao Yupeng
3."Drum and banner"
Chen Liangjun from Yuanpei College repeatedly ranks first in the drumming game. With a calm and relaxed exterior and eyes fixated on the screen, she taps the drumsticks on the drums in musical rhythms. She hopes everyone can "enjoy the process of playing the drums amidst the beautiful summer days".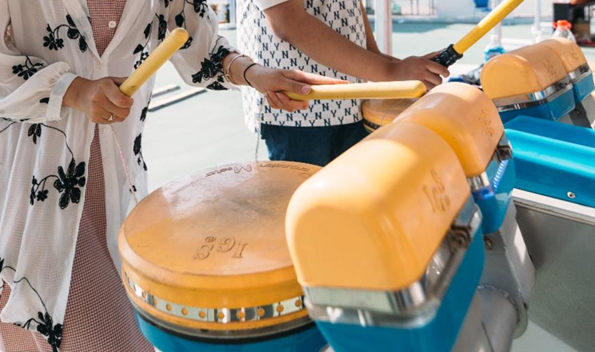 Chen Liangjun
4."Good sight and quick hand"
Randomly falling rods descend. However, with incredibly fast reflexes, Lai Shuchang manages to catch every falling rod. Besides his physical talent, he attributes his success in this game to his previous learning and working experiences. His major in chemical biology requires him to have high concentration, and his experience as a safety guard in the school laboratory has developed his fast reaction time.
5."Plan in advance"
"The fun of mathematics lies in understanding; the fun of life lies in participation." Yang Chenglang from the School of Mathematical Sciences participates in the challenge for the sole purpose of "having fun". Perhaps it is his relaxed, happy-go-lucky attitude plus a bit of mathematical resourcefulness that allows him to do well in the land curling game. He playfully concludes, "When things are uncertain, use quantum mechanics."
The Outdoor Challenge, according to students Liu Xiangyu and Chen Yue, is more than simply a test of strength and reflexes; it is a happy and inclusive event for students to share happiness and joy with people around them, promoting friendship and understanding.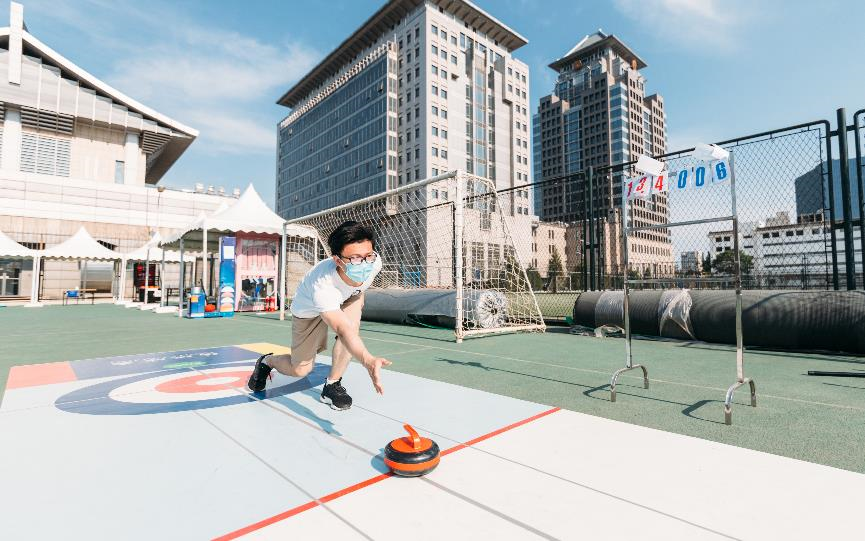 Written by:
Shi Bingqing
Edited by:
June Tan Rui Min
Source:
PKU (Chinese)