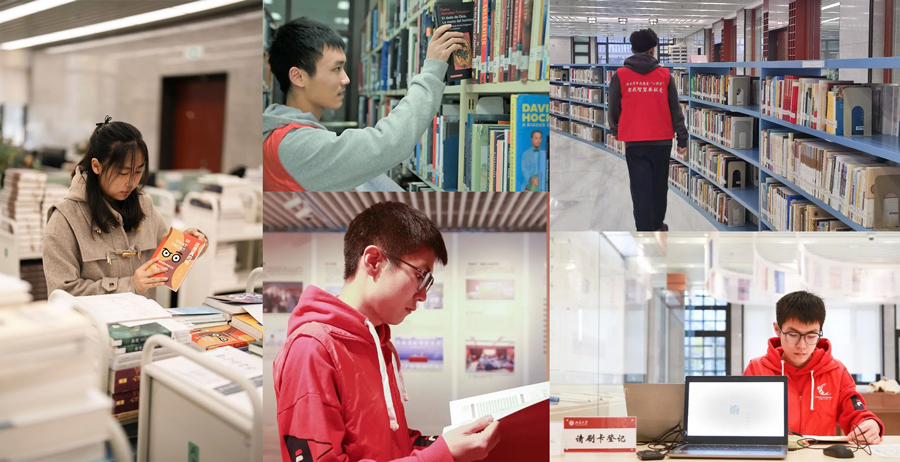 Peking University, November 29, 2022:
Entering Peking University Library, you may notice those busy working in their red work vests. They are the student volunteers at service in PKU Library.
At the beginning of 2020, Peking University Library launched book delivery service to meet the teachers' and students' need for research and education because of the sudden COVID-19 outbreak. More than 200 PKU students volunteered to guarantee the operation of PKU Library during the epidemic. After the epidemic slowed down, PKU library has continued its book delivery service and further developed a voluntary sector that covers many aspects of the library services, in cooperation with PKU Youth Association, Office of Premedical Student Affairs, the Zhongying Public Welfare Promotion Association, and other relevant organizations, recruiting regular student volunteers to serve various positions, including interlibrary loan, book processing, exhibition showcase, book delivery, and South Gate assistance.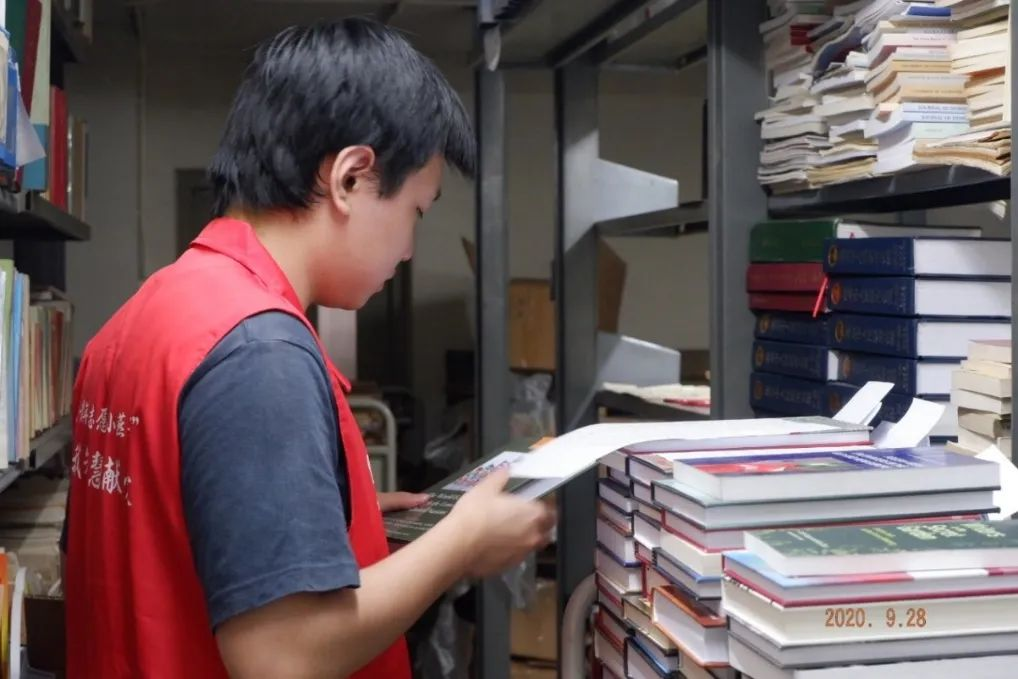 Throughout 2021, more than 1,440 students participated in the PKU library volunteer activities, working more than 15,713 hours in total. With their love for books and reading, these student volunteers were willing to spend a minimum of two hours at the library each week to assist and served other book lovers despite their busy schedules.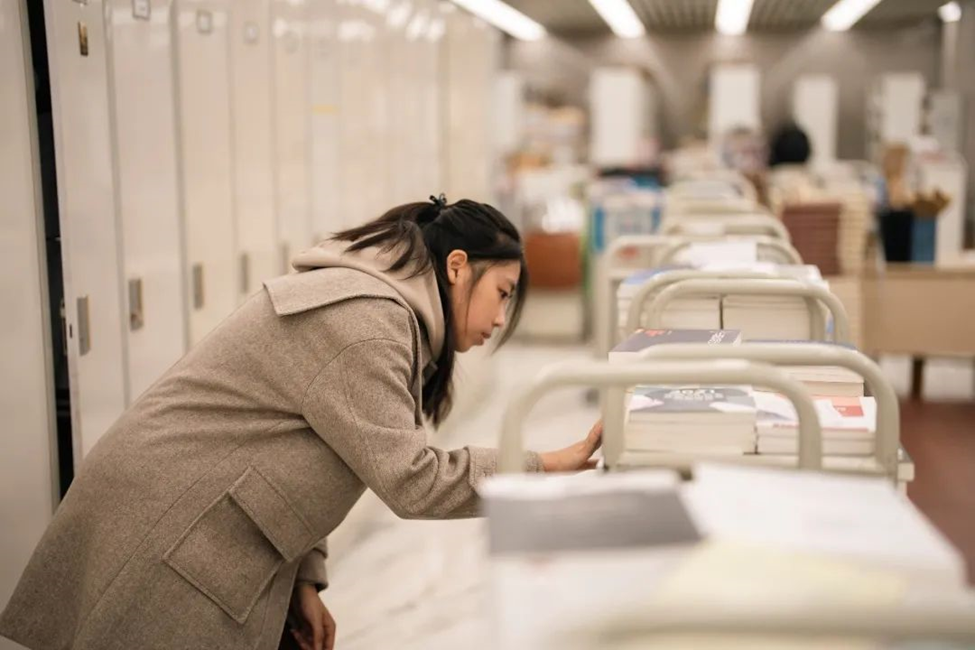 Wei Runpeng
"Every time I finish my volunteer service, I walk out of the library with a smile on my face, feeling a great sense of relaxation and accomplishment," said Wei Runpeng, a student volunteer from the PKU Department of History. She mentioned that the PKU library had become her second home. Every Friday afternoon, from 3 to 5 p.m., she would go to the library to help receive, process, and arrange new books.
While this may seem like a dull or repetitive task to others, Wei thought it an excellent opportunity to cultivate her patience, carefulness, and concentration as well as to form meaningful relationships with peers. Once, she shared the books she liked with another student volunteer during the two-hour work period, and discovered that they had similar reading taste. The two thus became close friends ever since and often spent enjoyable reading time together.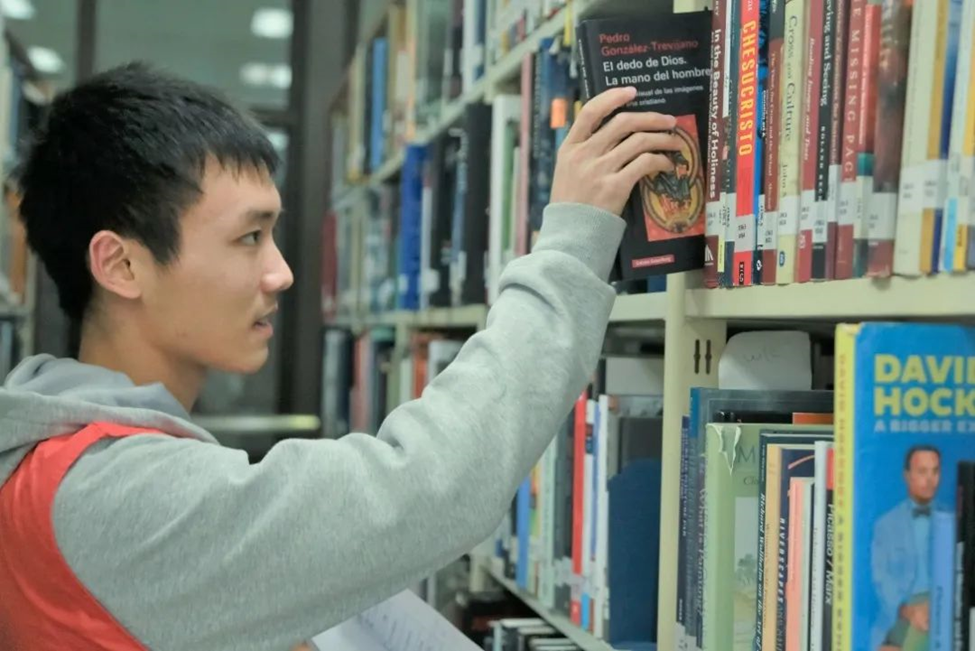 Xie Yuhang
Xie Yuhang is a student from the School of Public Health and a volunteer to help with delivering books for PKU Library. According to Xie Yuhang, he found it difficult to find the books he wanted in the library before he became a volunteer, but now, he had familiarized himself with the library's classification system and had been turned into a "living map" of the PKU library. The workload of finding and delivering books on time was heavy; yet he did not find it tiring as he appreciated this volunteer opportunity and recognized the value of his duty.
In order to avoid any delay in the delivery, Xie always did his best. He sometimes needed to contact and communicate with several teachers simultaneously. However, even though he was often in a hurry, he never failed to hand the books to the teachers gently with care and warmth. "I like the feeling of it very much. It is not tedious. It is meaningful." Xie remarked as he recalled the volunteering experience.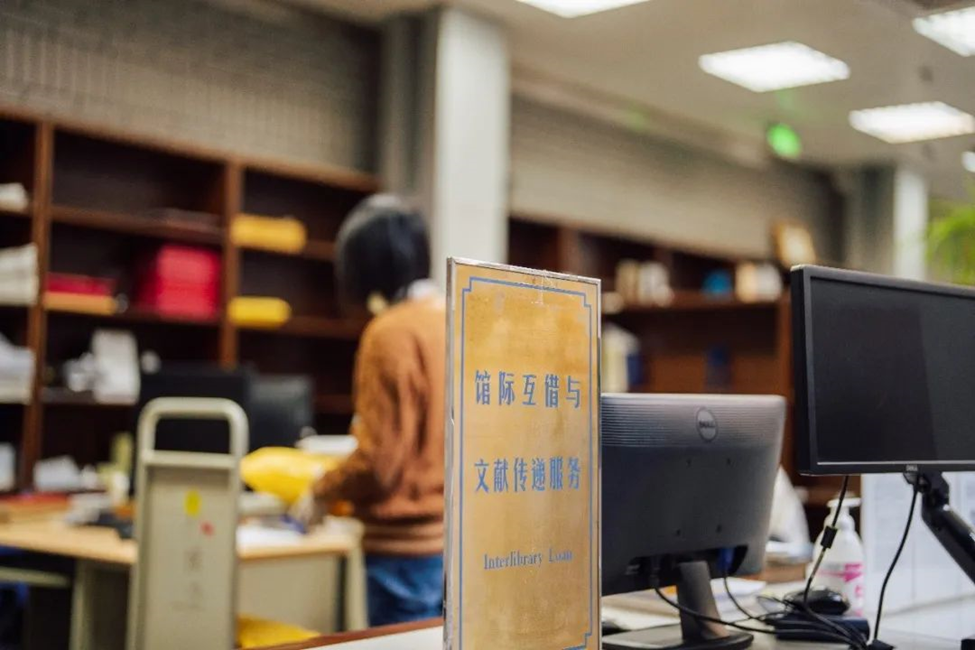 These students became volunteers out of the love they have for the Peking University Library, a place where they find happiness, serenity, and a sense of self-belonging.
Big thanks to all the student volunteers for their dedication and hard work!
Written by Liu Jingqi
Edited by: Fan Xueyuan
Source:
PKU Official Wechat