Peking University, December 29, 2021:
Jonathan D. Spence, a Sterling Professor at Yale University, a profound sinologist, and a close friend of PKU passed away on the 25th of December at the age of 85.
As a driving force behind not only people-to-people communications and exchanges between PKU and Yale, but also a deeper understanding of China, Professor Spence is fondly remembered by the PKU community for his wisdom, kindness, and devotion to academia.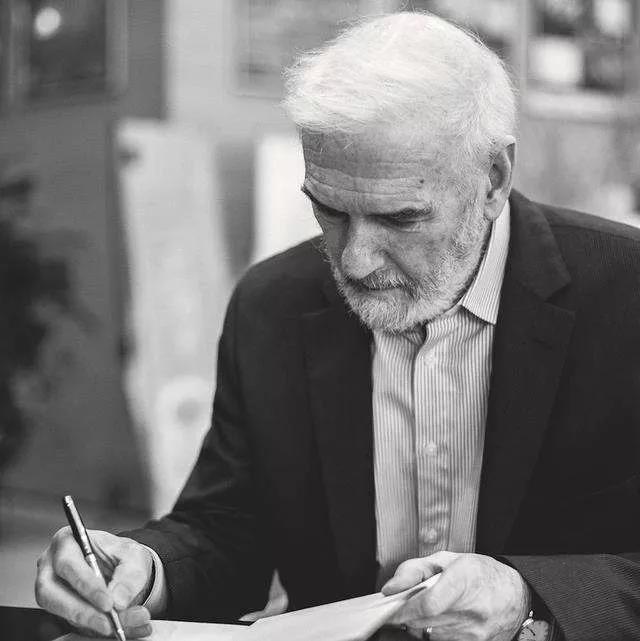 Professor Spence and PKU
Professor Spence's friendship with Peking University has a long history. In 2003, he and Richard C. Levin, then president of Yale University, were invited to PKU for "Peking University's Yale Day". At the suggestion of Professor Niu Dayong, the current dean of PKU's Department of History, this event brought about the later student exchange programs between the two universities.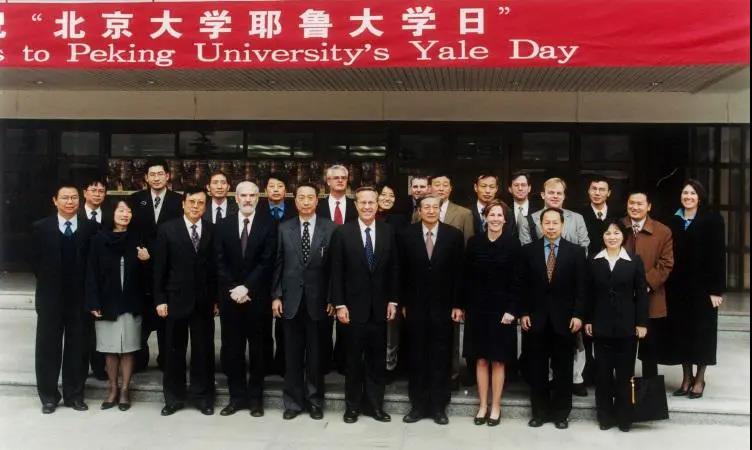 Professor Spence at Peking University's Yale Day
In the following years, Professor Spence poured his heart and energy into making the program a reality and students cultivation.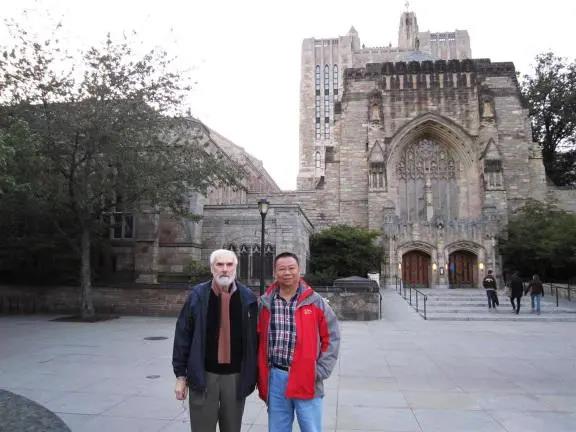 Professor Spence with Professor Niu Dayong
From January 2005 to July 2017, Peking University sent 29 doctorate students to Yale, all of whom returned with a broader perspective, enhanced critical thinking skills, as well as ideas for how PKU may strengthen its postgraduate education. According to the exchange students, Professor Spence ensured that they took advantage of Yale resources and provided them with opportunities to meet other American students and researchers through fieldwork, seminars, lectures, and even leisure activities like movie evenings and sporting events. PKU students came and went but Professor Spence's generosity towards them stayed consistent. He and his wife would personally take them on a tour to see Yale University's educational facilities and on multiple occasions, invite them to their house for warm house gatherings.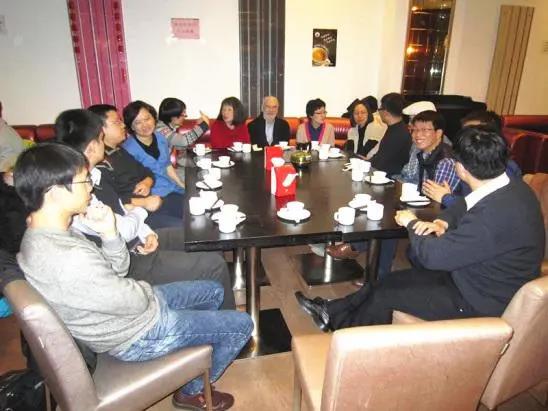 Professor Spence and graduated exchange students meet up for a meal at PKU
During this period of time, he visited and gave lectures at PKU frequently. Owing to physical limitations brought on by his age, he would prefer small and informal discussions with the students rather than presenting lectures in a huge lecture hall. However, news travels quickly in PKU. Students would often hear about Professor Spence's arrival and would all flock to the classroom, resulting in classrooms that were always packed to the capacity. Despite this, Professor Spence was always extremely understanding for he loved the students of PKU.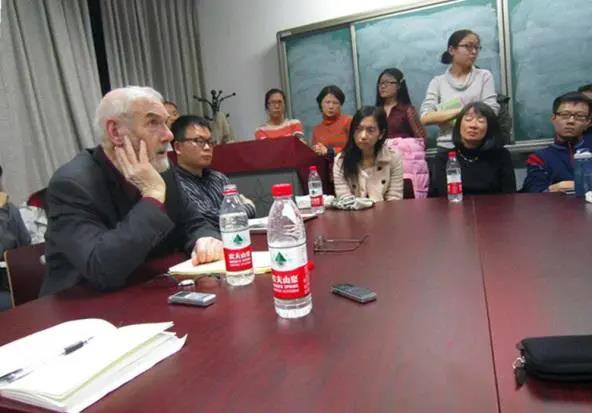 Professor Spence engaging in discussion with students
Just like this, this program ran for 13 years, making it the longest liberal arts program PKU has ever partnered with another world-class university. In 2017, Professor Spence's wife gently informed Professor Niu Dayong that she had just retired and that Professor Spence had already retired for many years; under these circumstances, they were considering discontinuing this program. With a heavy heart, the PKU and Yale University History Graduate Student Exchange Program had to come to an end.
"Professor Spence and his wife's contributions are priceless," Professor Niu wrote. The PKU and Yale University History Student Exchange Program overflows with treasured memories of Professor Spence's wisdom, generosity, and compassion.
Jonathan D. Spence and China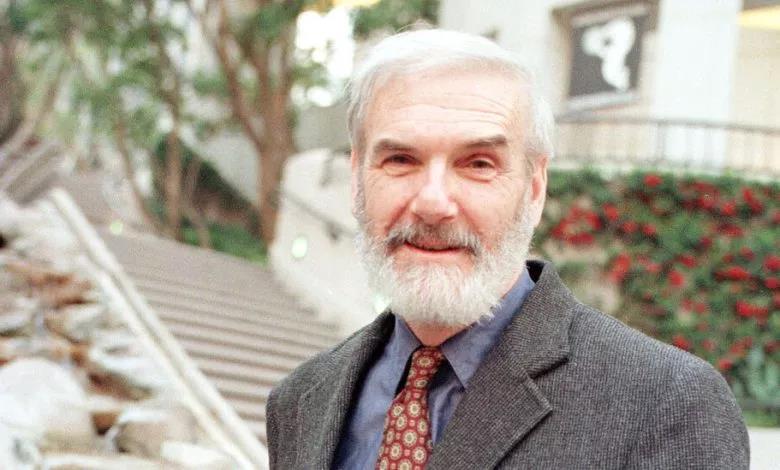 Professor Spence is an author of fourteen books on Chinese history, including his bestseller The Search for Modern China, which become a textbook of Chinese history at universities in the West.
Born in London in 1936, Professor Spence studied British history at Cambridge University and later changed his direction to Chinese history during an exchange program at Yale. He further nurtured his strong interest in Kanghsi, the emperor of the Qing Dynasty (1644-1911) during his dissertation research with a Chinese historian Fang Chaoying, which won him the John Addison Porter Prize, a literary award given annually by Yale to the best work of scholarship and an ensuing teaching position at the university. During the time, he was also given his Chinese name Shi Jingqian (史景迁) after a most famous historian in Chinese history Sima Qian.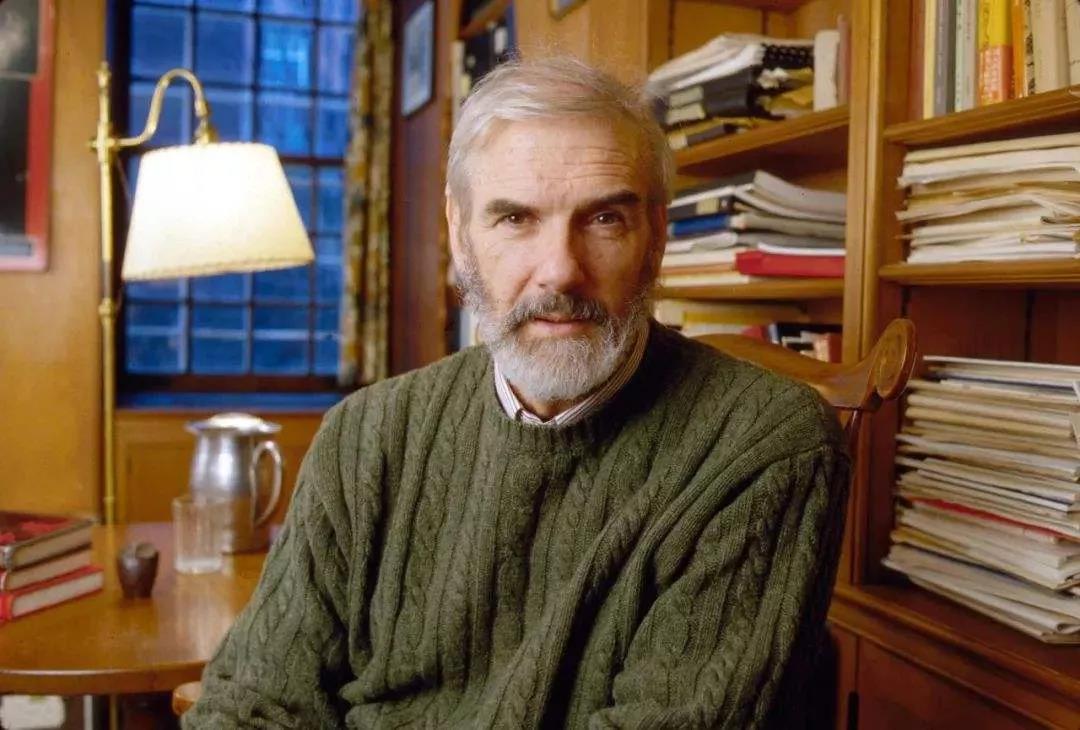 Since 1974, when he published his first book Emperor of China: Self-Portrait of K'ang-hsi, Professor Spence had completed 14 works on Chinese history, including The Search for Modern China. This bestseller in 1990 has become a textbook of Chinese history for college students in the West and a classic introduction to modern China for general readers, influencing generations of China Studies learners.
Writer:
June Tan Rui Min
Editor:
Hu Shaocong
Source:
《从北大到耶鲁--北京大学博士研究生耶鲁访学纪念文集》
Photo:
The Paper News
Designer:
Pu Hairui