Peking University, May 10, 2022:
Hugo Kong, an undergraduate student from PKU School of Journalism & Communication, has had his heart and mind focused on one goal over the past few years: forging bridges between youths from Hong Kong and the Chinese mainland.
Hugo Kong
Hugo Kong
Born in 2000, Hugo Kong from Hong Kong, China has not yet turned 22. However, he has already made substantial contributions to the mutual understanding of youths from mainland and Hong Kong. Despite this, Hugo frequently refers to himself as a "little grain in the sand." He says, "I wish to become part of a larger fight for something greater for mankind. I will contribute whatever I can, to the best of my ability". Coming in second place under the Boya admission scheme, Hugo arrived in Beijing in 2018 after accepting an unconditional offer from PKU.
Hugo in front of a subway poster showing his story
Telling his PKU stories
Last month, Hugo and his roommate Yang Tianyu were awarded the sole Grand prize of the Hong Kong, Macao, and Taiwan College Students Video Contest. Their submission documented Hugo's life while studying in Beijing. This award meant the world to them, as it recognized their efforts-countless sleepless nights spent on planning the storyboard, writing the narration, and selecting the scenes that would most authentically depict Hugo's life in the Chinese mainland.
Hugo and Tianyu, roommates and co-creators
The video chronicles Hugo's journey to Peking University to pursue his dreams through a conversation with his little brother. The story begins in the summer of 2015, where Hugo fell in love with Beijing while on an exchange program organized by the Hong Kong Federation of Overseas Chinese Associations (HKFOCA). Later, his dreams took him to Beijing and then to PKU, where he would spend the next five years realizing his aspirations. Hugo's life in Beijing, on the PKU campus, and his most treasured memories are depicted in this 3-minute video.
Watch Hugo's award winning video: Sing out my China Story
The video holds more profound messages: messages of hope, love, and peace that strive to encourage mutual understanding and communication between youths of the Chinese mainland and Hong Kong. "The last thing I want to do is impose my values on others. Rather, through my lenses, I want them to see for themselves what studying in mainland is like. Thus, it is my responsibility to portray my life in Beijing in the most accurate way possible," Hugo says. As a PKUer, he aspires to tell his China story well, and hopes that more people, especially young people from Hong Kong, will be willing to sit down to hear his story.
A summer spent with"left-behind" children
Hugo gives back to society and seeks out the world through volunteering.In the summer of 2019, after finishing his first year, Hugo yearned to explore other parts of China that he had yet to set foot in. His first stop: a primary school in a small mountain village in Xiangxi Tujia and Miao Autonomous Prefecture, Hunan Province. Taking up the post of volunteer teacher, Hugo welcomed his first encounter with "left-behind children", children under the age of 16 whose parents have migrated to find work and are unable to provide parental care. Hugo spent a week there teaching children Cantonese, English, Taekwondo, and Music.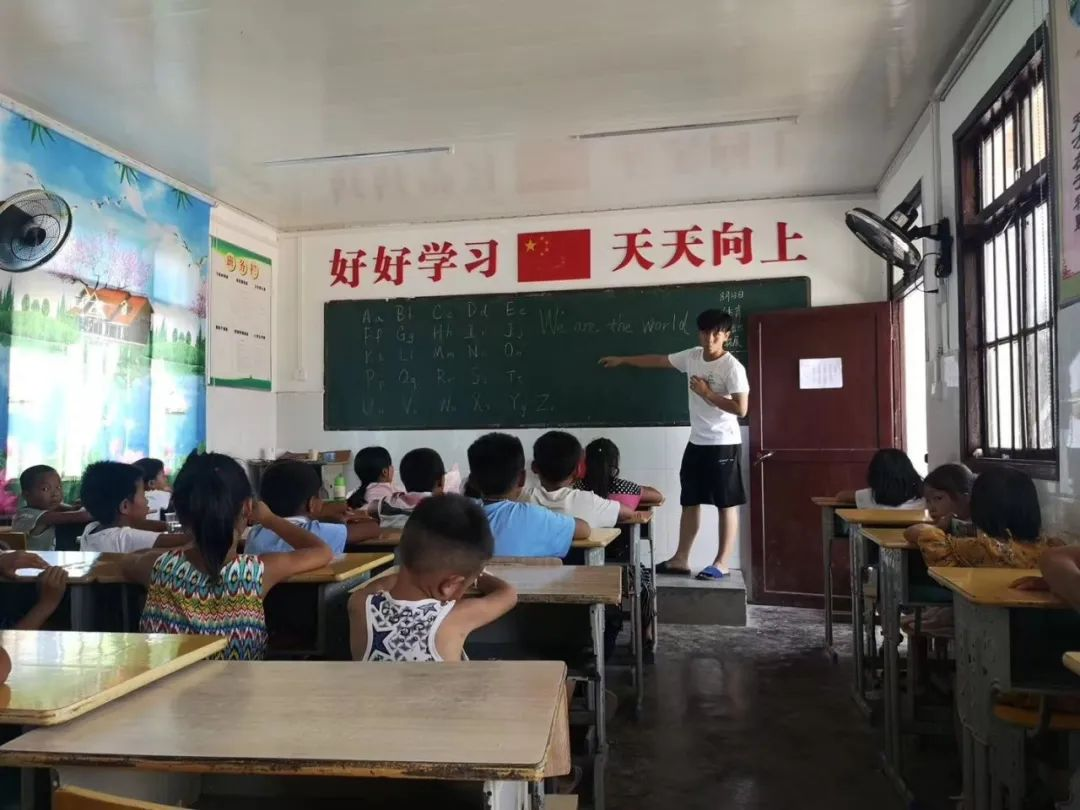 Hugo teaching in the primary school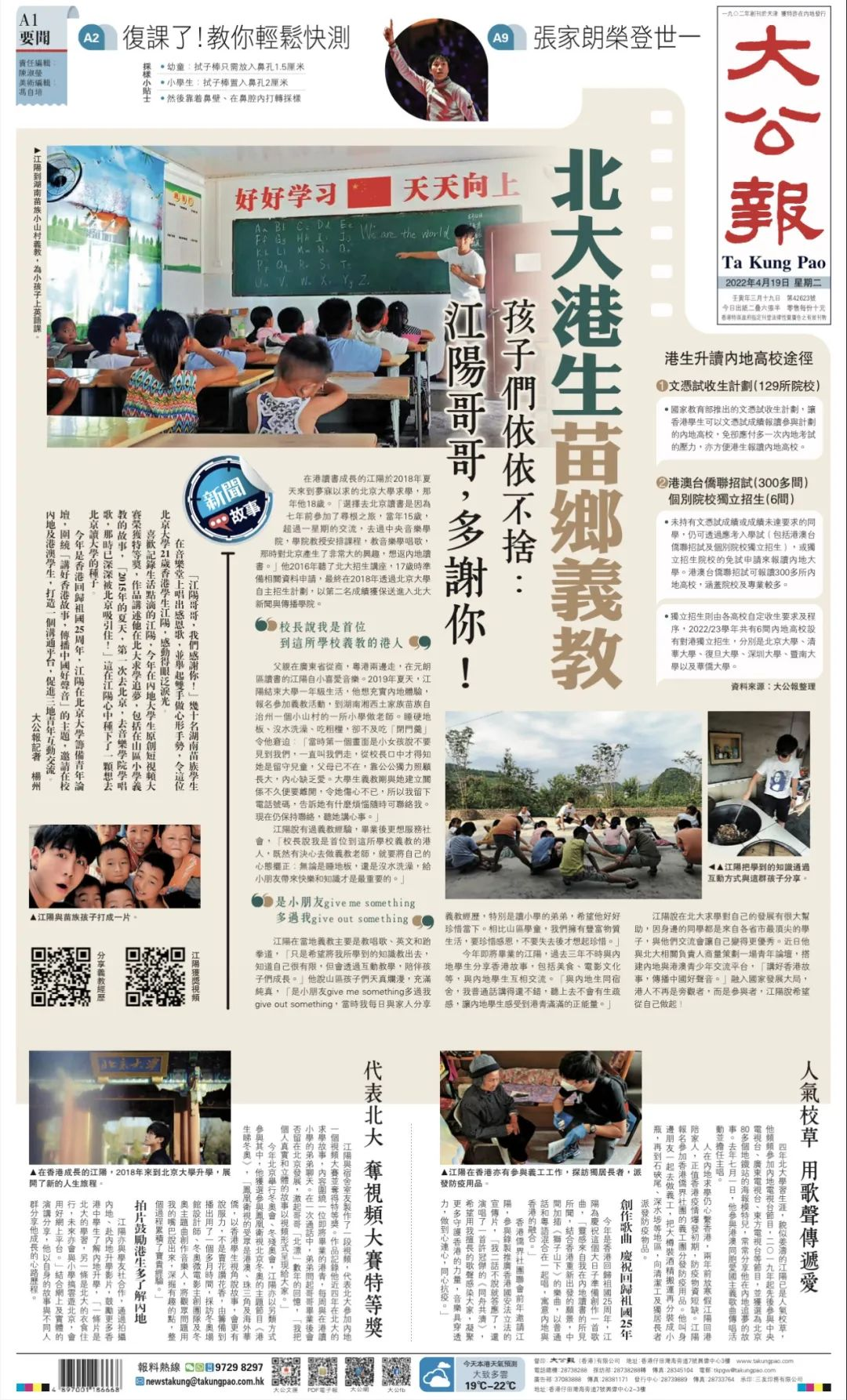 Hugo making the headlines of Ta Kung Pao Newspaper
Outside of school hours, Hugo would join them in their recreational activities and share his university stories. He noticed the purity of the children's hearts and souls, and how their eyes beamed with delight and gratitude at the sight of the volunteers each morning. "The children gave me more than I gave them," Hugo explains. "They gifted me with invaluable experiences and taught me priceless life lessons."
" I used to phone my family every day to tell them about my volunteer experiences. I would talk about how hardworking and appreciative the kids were, hoping that my little brother would too be influenced by the stories of the kids, and start to understand the importance of being grateful"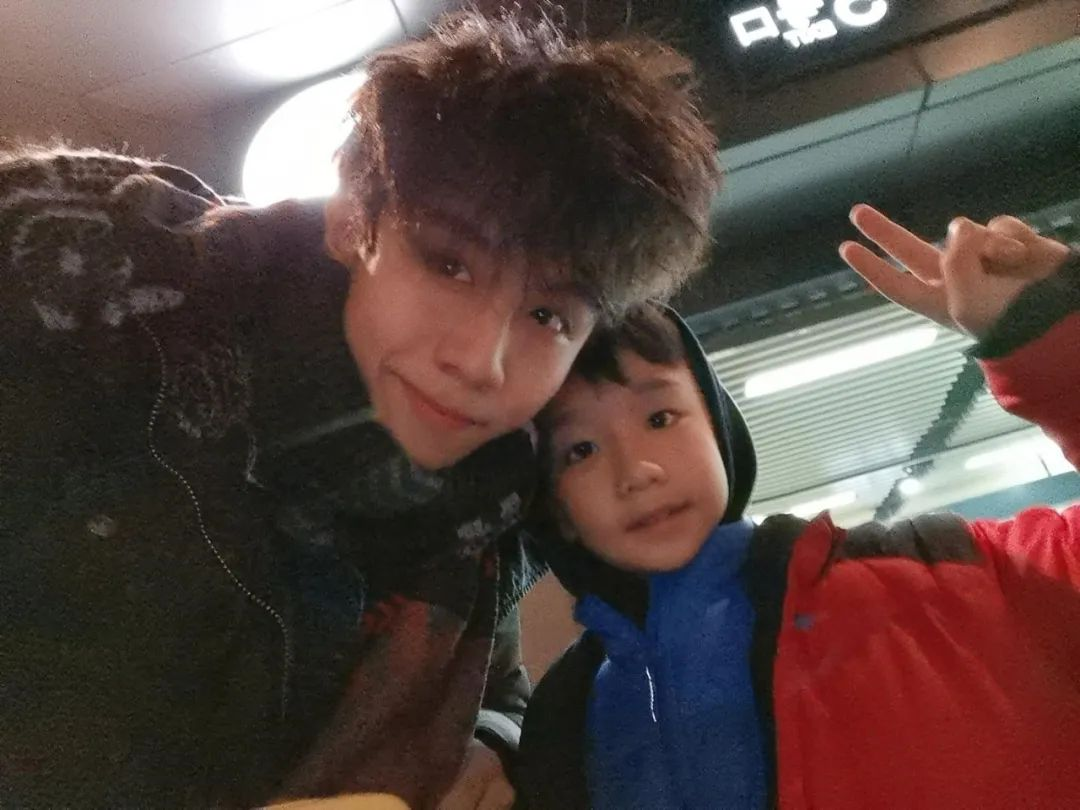 Hugo and his little brother (special appearance in the video)
Distributing pandemic supplies
Inspired by his volunteering stint, Hugo ventured further down in giving back to society. When the pandemic broke out in Hong Kong in the early 2020, materials for epidemic prevention, such as masks and disinfectants, were in limited supply. As a member of HKFOCA, Hong Kong Y. Elites Association, and the DG-HK-Elite Association, Hugo signed up to be part of their volunteer groups to help distribute supplies. From February to April, Hugo helped pack epidemic prevention goods and distribute them to passers-by, disadvantaged groups, and institutions in need. Though tiresome, being a part of a group jointly combating COVID-19 gave him a tremendous sense of satisfaction and pride. These sentiments would push him to further his cause when he returned to Beijing in June 2020.
Hugo visiting the elderly and distributing anti-epidemic supplies
The power of words and music
Hugo has always felt strongly about music. As a budding singer and performance grade pianist, Hugo has appeared on popular TV programs and performed on countless stages, including the 2017 concert for the 20th anniversary of Hong Kong's return to Motherland, and a 2021 promotional film for Hong Kong's National Security Law, in which he sang the song "Together in the Same Boat" by Samuel Hui. Through performing, he hopes to reach out to more people through the power of music and amass more strength to protect Hong Kong during times of difficulty.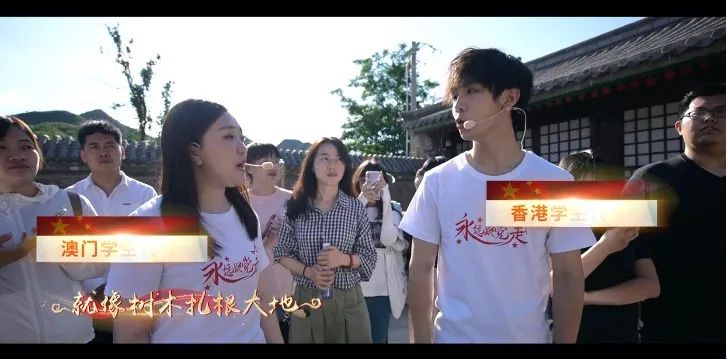 Hugo starring in the MV for 100th anniversary of the founding of the Communist Party of China
This year, Hugo is working on a piece for the 25th anniversary of Hong Kong's return to Motherland, which he'll premiere later this year. "It is influenced by my current life in the Chinese mainland and my earlier days in Hong Kong." The song combines Mandarin and Cantonese, symbolizing peace and harmony between Hong Kong and the Chinese mainland.
" Music has a lot of power. It is a universal language that can bring spirits together through meaning and emotions."
Apart from music, Hugo also shares his story on TV programs, on talk shows, and in front of younger audiences in educational settings. He believes strongly in the power of words, especially words that convey positive messages without the intention of imposing personal values on others. Therefore, Hugo tries to form connections with his audiences through stories, anecdotes, and chatting about simple things that everyone can relate well to.
Hugo participating in the World Coastal Forum's Round Table Forum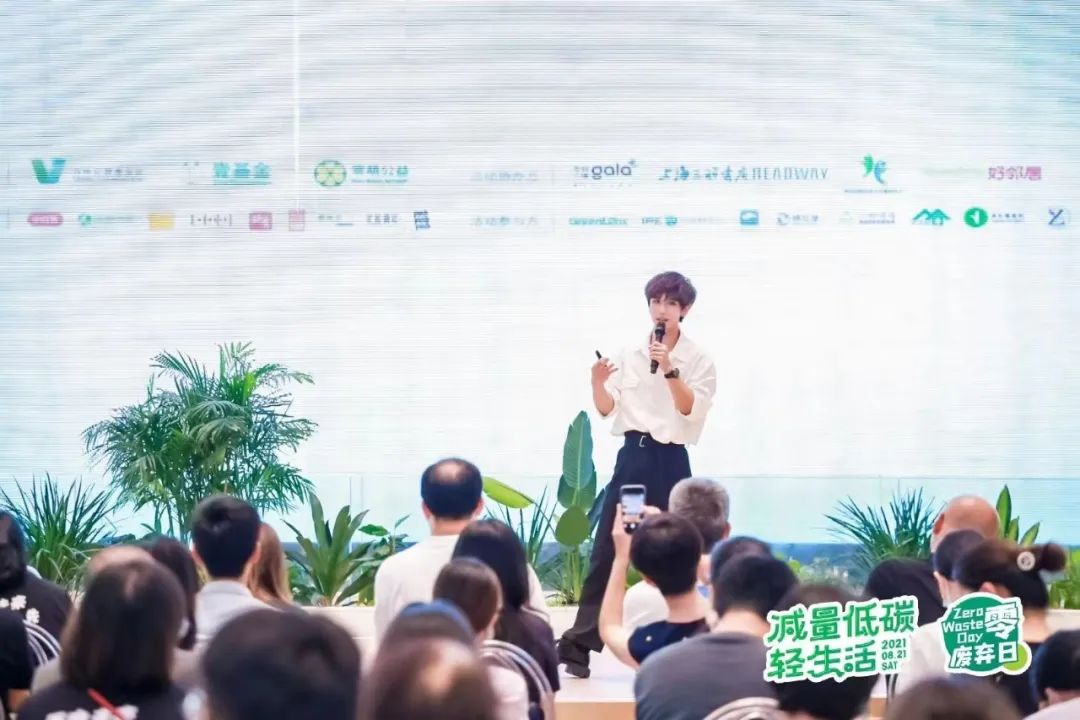 Hugo giving a speech on the importance of reducing carbon footprints
This year, Hugo was also a presenter for Phoenix Television's 2022 Beijing Winter Olympics series, taking the audience on a journey to explore the ice-making technologies and the "behind the scenes" of the games.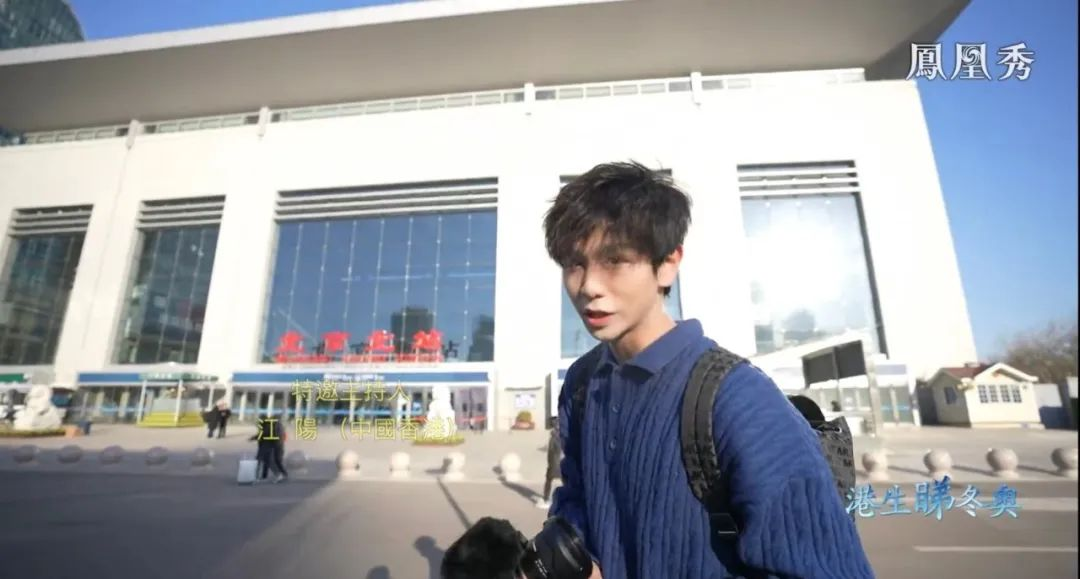 Phoenix Television's 2022 Beijing Winter Olympics series
Combining his love for telling stories with the theoretical and practical knowledge and skills acquired from his major, TV and Radio Broadcasting, Hugo started filming videos to expand his reach. He began by filming simple vlogs of PKU to share with close friends and family, like a PKU tour he made in 2018. In 2021, he purchased his first professional filming equipment, and since then has put countless hours into video-making.
Hugo believes that the best way to promote understanding and boost communication in today's digital age is through videos. Not only can videos be published on social media sites and shared instantaneously among friends to reach larger audiences, but videos as mediums of communication can captivate and touch hearts through audio and visual elements. Hugo expresses gratitude to School of Journalism & Communication for providing him with foundations for video creation. PKU has been his biggest pillar of support, with all his teachers providing unconditional guidance and his friends offering unwavering support.
Winning the Hong Kong, Macao, and Taiwan College Students Video Contest means a lot to Hugo since it indicated that his efforts had been recognized and that more and more people agreed with and supported his vision.
PKU, my forever family
Hugo says PKU has played a large part in keeping him going. He describes PKU as a place of dreams and hope, a place where one can find brilliant professors, classmates, and resources. During his studies at PKU, he learns about the past by studying Chinese history, understands the present by witnessing it for himself, and discusses the future of China through comprehending the past and the present. "During my four years in Beijing, I witnessed a China that was different from what I had envisioned earlier." "I've been waiting for such a chance to share my China story with more people," he says, "which is why I felt compelled to enter this video competition. The competition results don't matter as much to me as getting my story out to more people."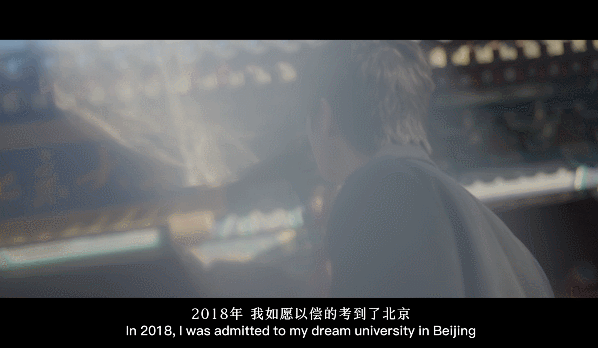 Hugo's roommates-Yang Tianyu, Wang Biao and Zhao Weilong-play a large part in his China story. Together, they form a cross-cultural exchange group. Every time Hugo returns to school from the holidays, he brings Hong Kong specialties such as "Wife Cakes" and other pastries for his roommates. Tianyu, who is a Beijinger, would take them on tours to visit historic Beijing alleyways (Hutongs) and notable landmarks such as the Forbidden City.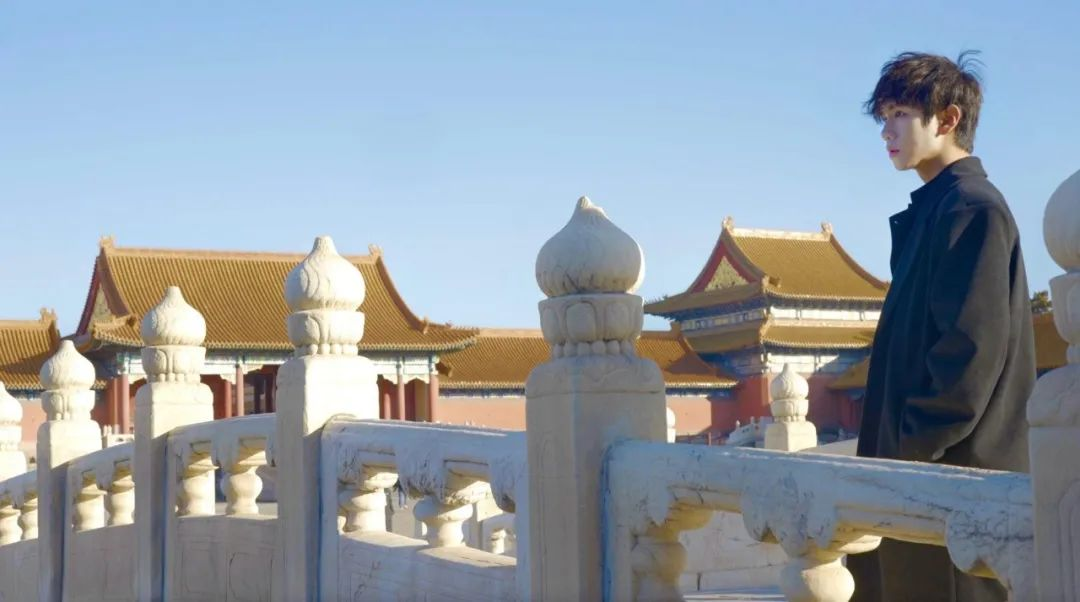 Hugo visiting the Forbidden City
During the past few years, the duo often worked together on video assignments for classes, with Hugo in front of the camera and Tianyu directing. The creation of Hugo's award-winning video is not only a product of the joint efforts of Hugo and his roommate Yang Tianyu but also emblematic of the friendship, cooperation, and trust between two students from Hong Kong and the Chinese mainland.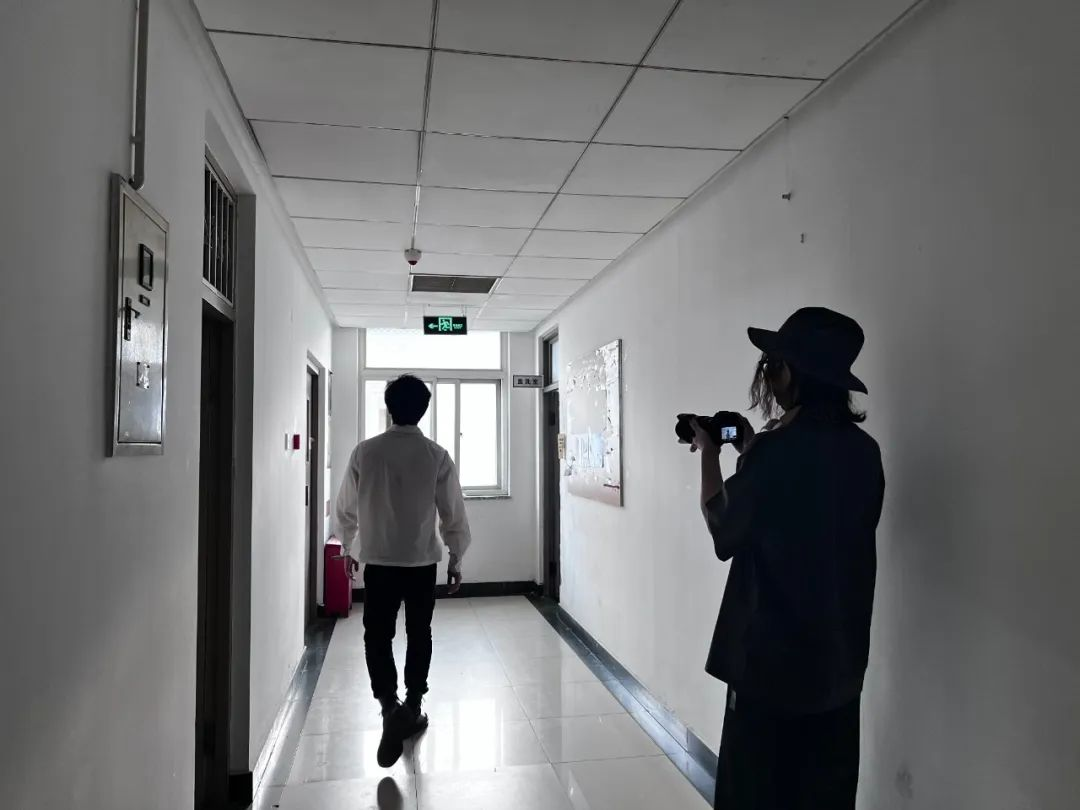 Hugo and Tianyu filming
This year marks the 25th anniversary of Hong Kong's return to Motherland. Hugo is currently working on a song to commemorate the occasion, as well as organizing a series of activities with the theme of "Telling China's stories well", under which he intends to invite students from the Chinese mainland and Hong Kong to work together to create a platform that promotes friendly interaction and exchanges between both sides. Under this theme, he also intends to organize charity work in the Greater Bay Area to bring together more youths his vision.
" I am forever thankful to my exchange groups for giving me the opportunity to visit different parts of China; I am eternally grateful to PKU for giving me the courage to dream and the plethora of resources to support me in realizing my dreams, and most importantly, to everyone that has supported me on my path to achieving my goals. With that in mind, I will do my best to give back to my university, Peking University; my hometown, Hong Kong; and my country, China."
Writted by:
June Tan Rui Min
Edited by:
Li Wanqi, Hu Shaocong
Designed by:
Chen Li Susammy
Executive Editor:
Guo Yasong