Editor's note: This year marks the 125th anniversary of Peking University, and it is also designated as PKU's Global Engagement Year. To commemorate this special occasion, PKU News is publishing a collection of articles around the theme "China in My Eyes," which feature the fascinating and unforgettable accounts of its international students studying and living in China. From northeast China's Jilin Province to the panda-abundant southwest China's Sichuan Province, as well as the bustling capital city of Beijing – Peking University's diverse student body from around the world is eager to share and showcase their journeys and experiences in China. In the following article, please follow PKU student Niki Qiu's excursion to Xiamen, a coastal city in east China's Fujian Province.
By Niki Qiu
"I'm bored"
"Same. Wanna go somewhere?"
"Xiamen?"
"Aight LETSGOOOO"
And so, we set forth on a trip.
January 3, 2023, two girls booked tickets for Xiamen, one leaving from Dalian and the other from Beijing, they met up, grabbed a taxi, and headed for their Airbnb.
Hi, my name is Niki, and I'm going to talk about my winter break trip.
Getting there: China Southern Airlines - First Class :)
Day One
We arrived in Xiamen at around 10 pm and headed straight for our Airbnb at Shapowei art zone, grabbed some local food, then went to buy towels and other travel necessities. It was an impulsive trip, and we weren't the most prepared.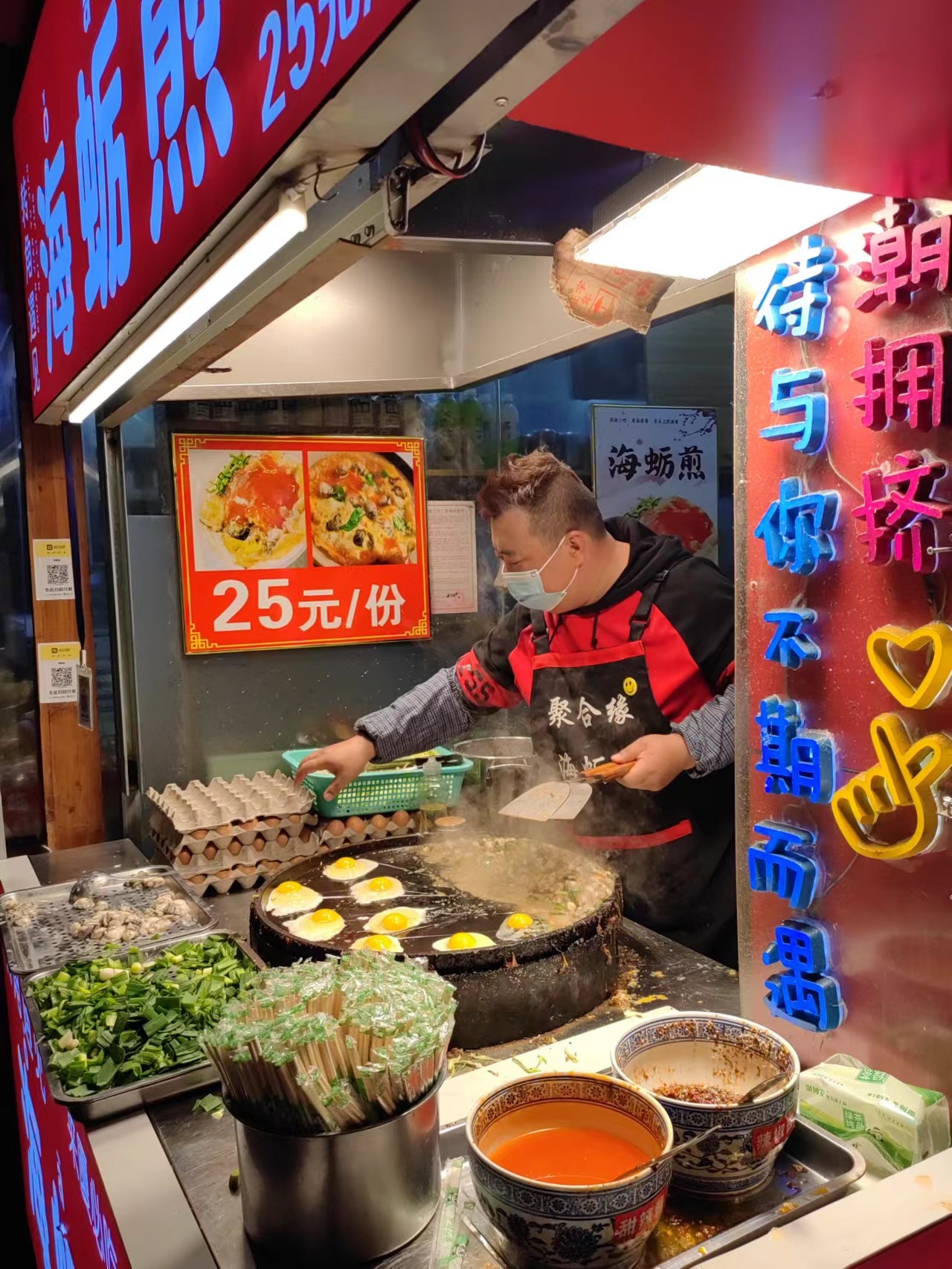 We went back around 12am, took a shower, and made plans to wake up at 7 am the next day. Well… we woke up at 10 in fact – we overestimated ourselves, but setbacks were never a problem on our trip. We didn't want to stress ourselves with the idea of a strict schedule, so we didn't believe in planning either. Rather our trip was simply bound with three major tasks: finding the filming location of Reset, watching the sunset, and going to Gulangyu, the rest was left to find at the moment.
Task one - Finding the filming location of Reset
I was a big fan of the Chinese drama Reset when it first came out and knowing that it was filmed in Xiamen, I desperately wanted to recreate one of its scenes at the Xiamen Shanhai Healthy Trail. The only problem is, we knew that the scene was filmed on this 229km long trail, but we didn't know exactly where. So, we picked a random point and decided to test our luck.
That day, we walked for almost 5 hours, climbing over mountains and above seas. We never did find that filming location that day.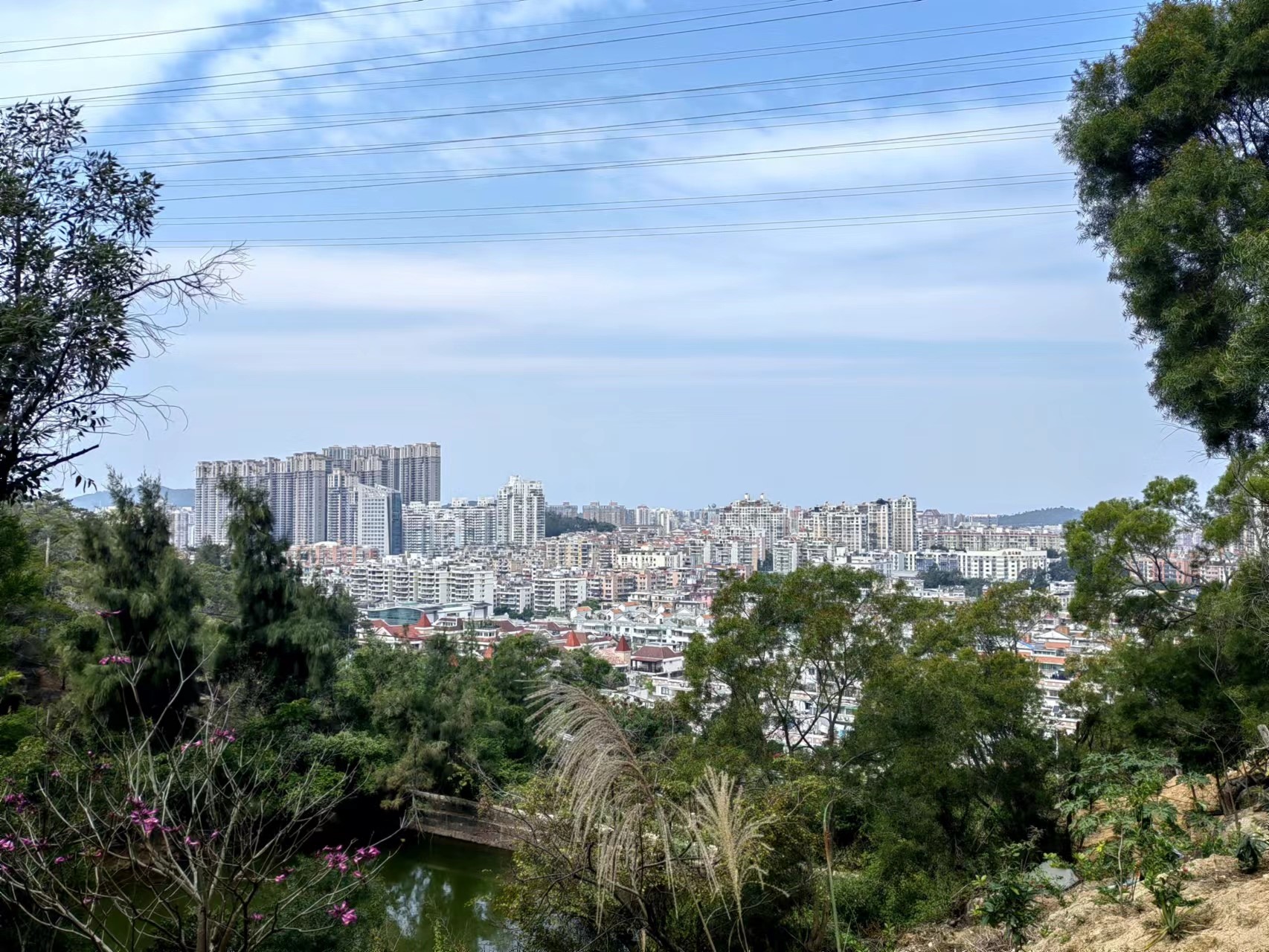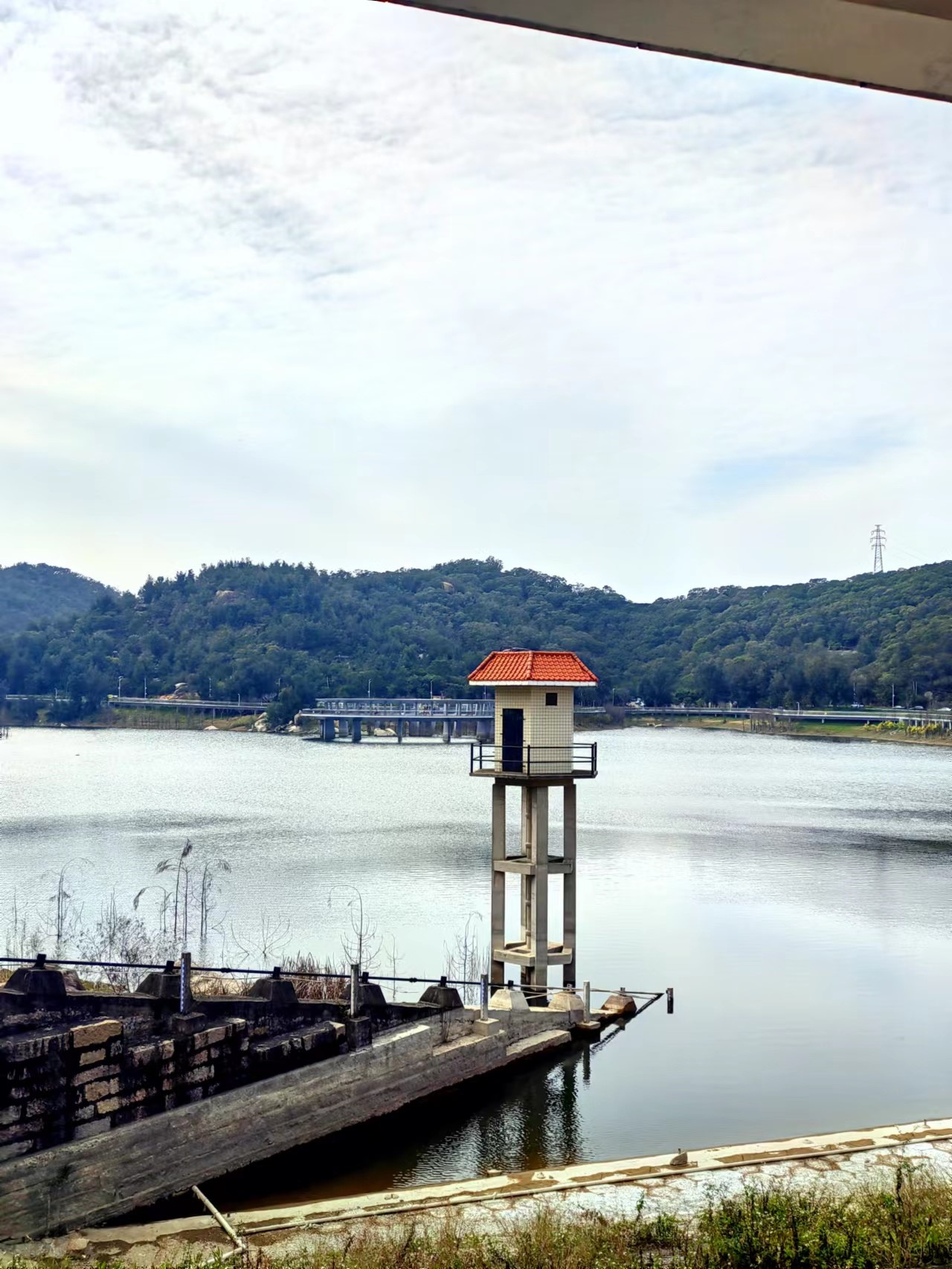 Just as we were about to give up and head back, we noticed a little restaurant at the top of the mountain. Both starving, we marched straight in. It was an outdoor restaurant that sat a good distance up the trail, with camping chairs and tents at each table. Maybe because it was past lunchtime, or maybe because the restaurant wasn't that easy to find, there weren't many people when we walked in, and we could pick the best spot just at the edge of the platform that overlooked the entire mountain.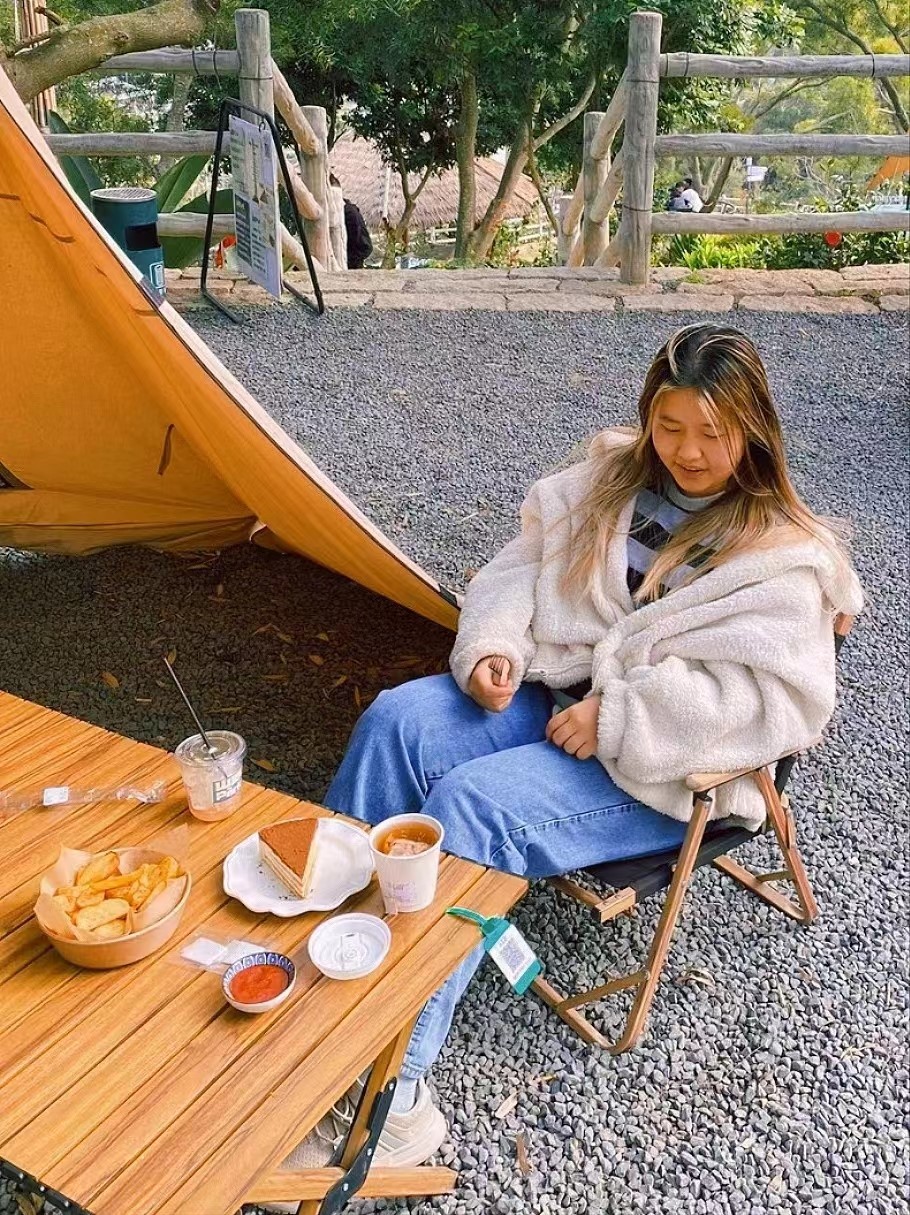 Task one failed (for now)
On our way back, we saw a beautiful picture of a library on Xiaohongshu with a near 5 meters tall bookshelf, and we thought, what better, after a long day of hiking, than a good afternoon spent reading? And so we headed over. Sadly, we didn't see that enormous bookshelf but the library nevertheless had a wonderful collection, so we stayed for a while to read and rest anyways.
My friend bought a book called Being and Nothingness by the French philosopher Jean-Paul Sartre, as she reflected on the grandiose meanings of life, I looked at the background behind her and took a step back. The roof was a long sheet of mirror, reflecting the bookshelves right under, and if you stand at the right angle, you can get this: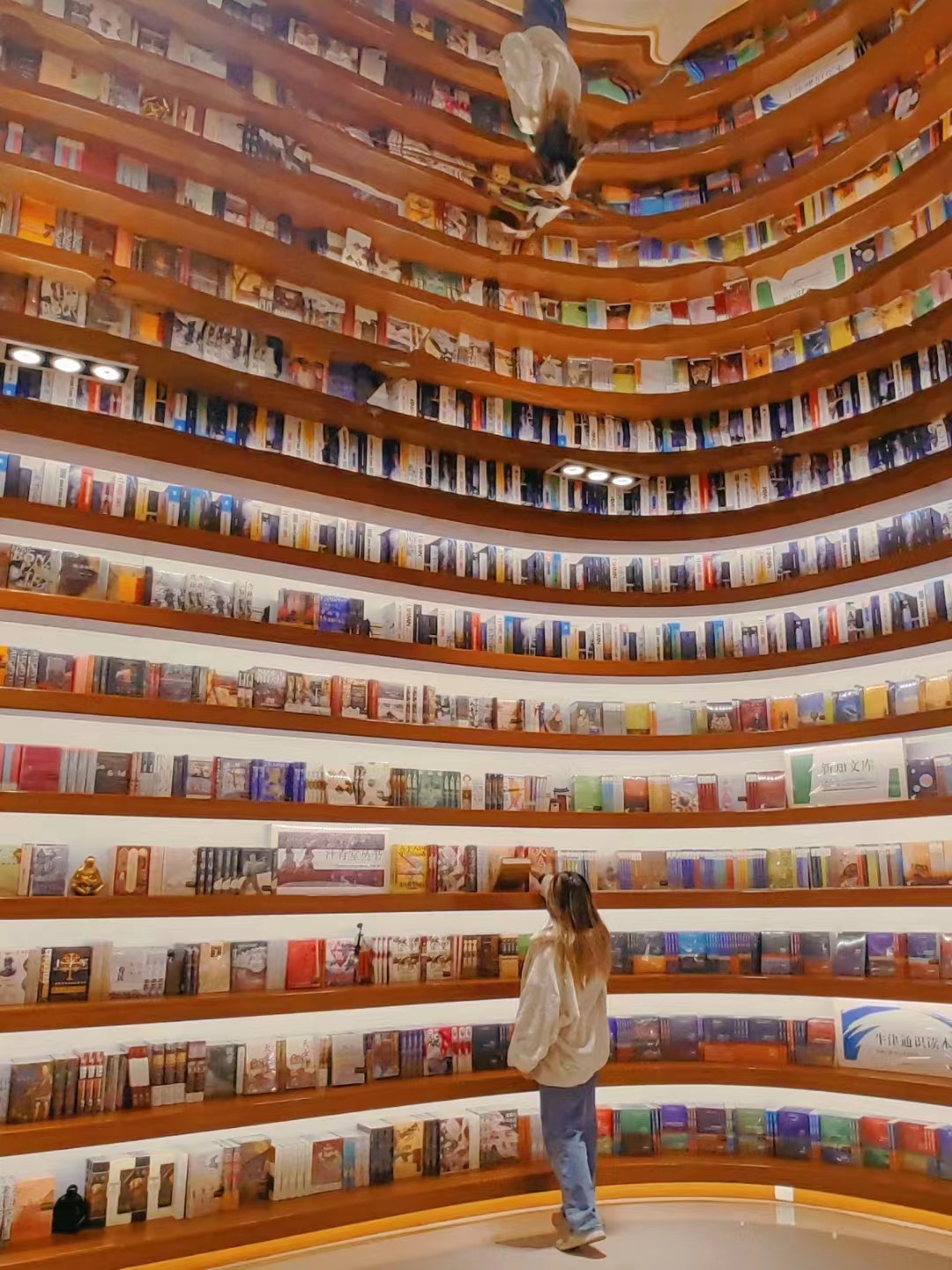 So we ended up finding that "5 meters tall bookshelf" after all.
Day Two
We woke up at 8 am, a significant improvement from day one, and headed straight for the beach. The beach wasn't very far from our house, and growing confident from our hiking expedition the previous day, we decided to walk the 30-minute trip. It was because of this decision that we passed by a small temple hidden in the corner of the road, with only an old lady casually dusting the steps.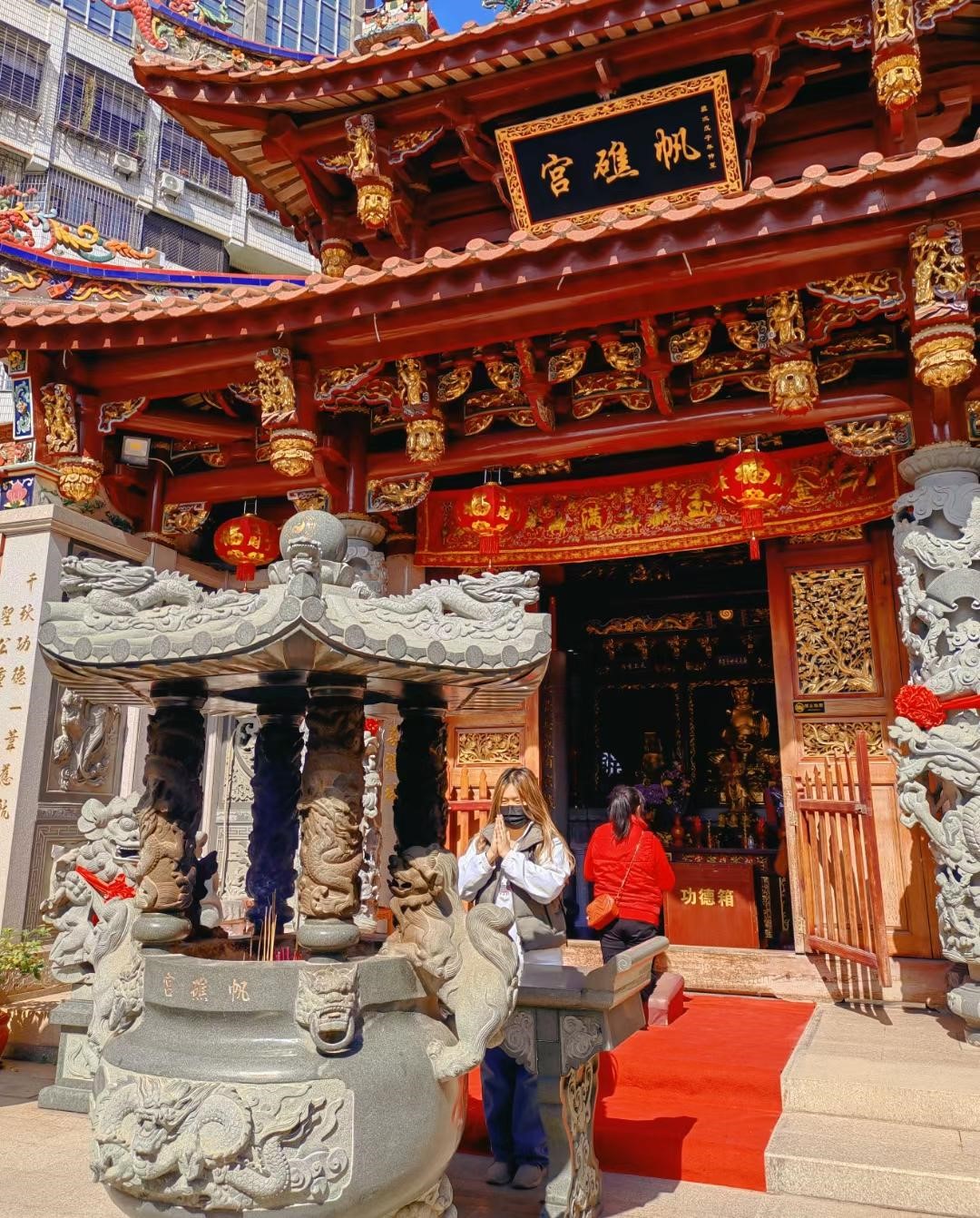 The red temple was like a fragmentation, a break from modern civilization, and even though I didn't have any religious ties myself, it felt right in the moment to pay my respect to the belief of those who believed, and hey, what if their Gods actually answered my prayers of a 4.0 average?
Task two - Watching the Sunset
The rest of the day was spent by the sea, we went to a seaside cafe, read under a tree in the park, and took pictures of a couple who sat by the beach watching the sunset (which we later went and offered them a copy, they were so very thankful. I think we made their day as much as they made ours).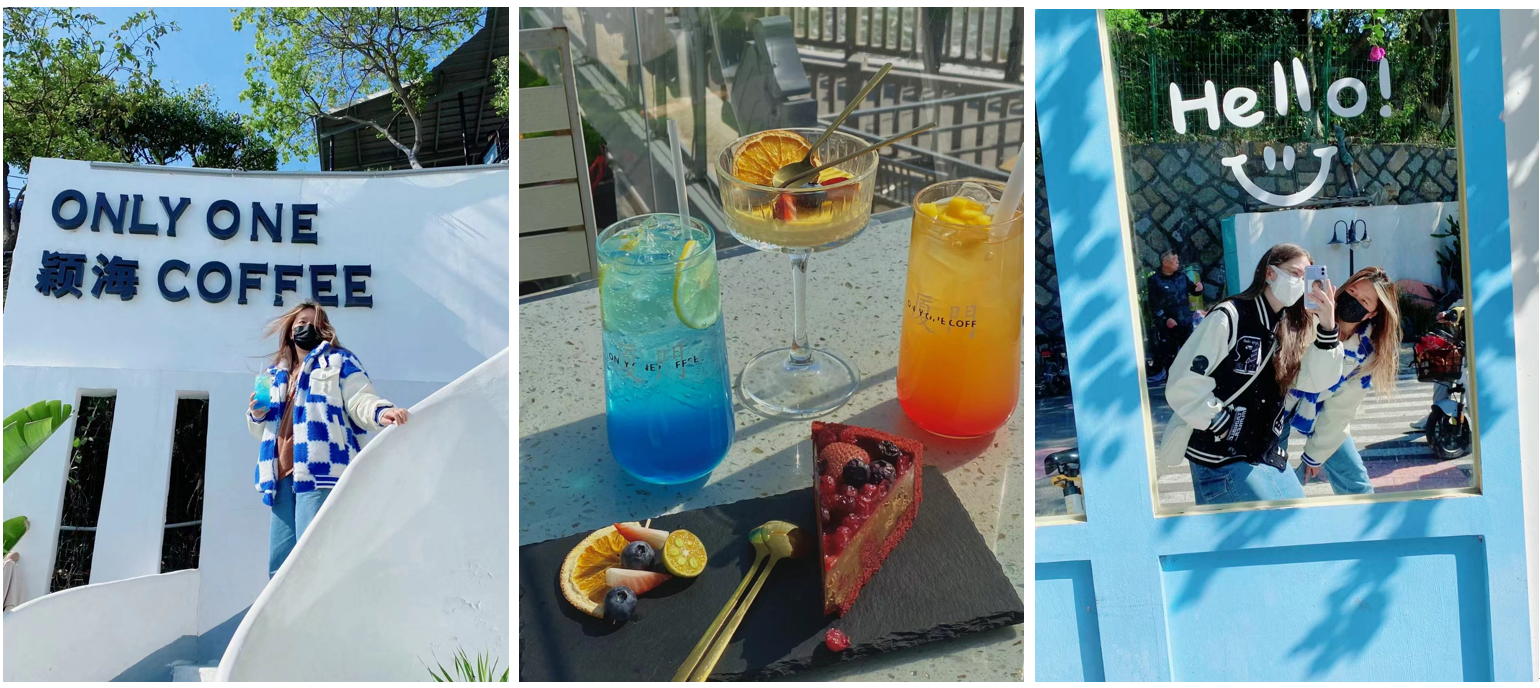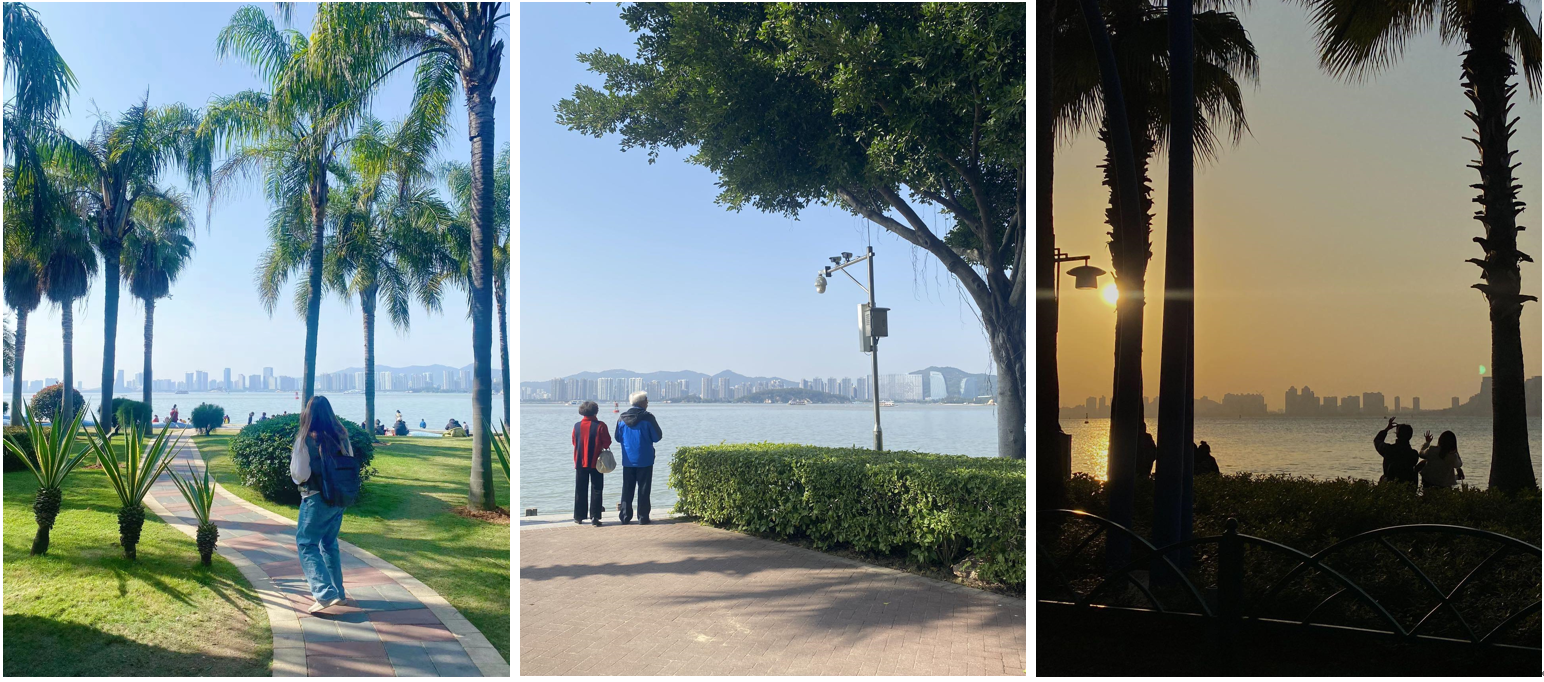 We spent the whole day running, running to find views, to find people and to find each other (quite literally); but at 4 pm the sun starts to set, and we finally stopped. In fact, everything stopped, or at least slowed, in anticipation of nature's most wondrous beauty.
There I sat, feeling the gentle breeze brushing past my skin, watching as the constant sun sinks below the horizon, the same sun that once shed light to all the great minds of mankind, and now, to me.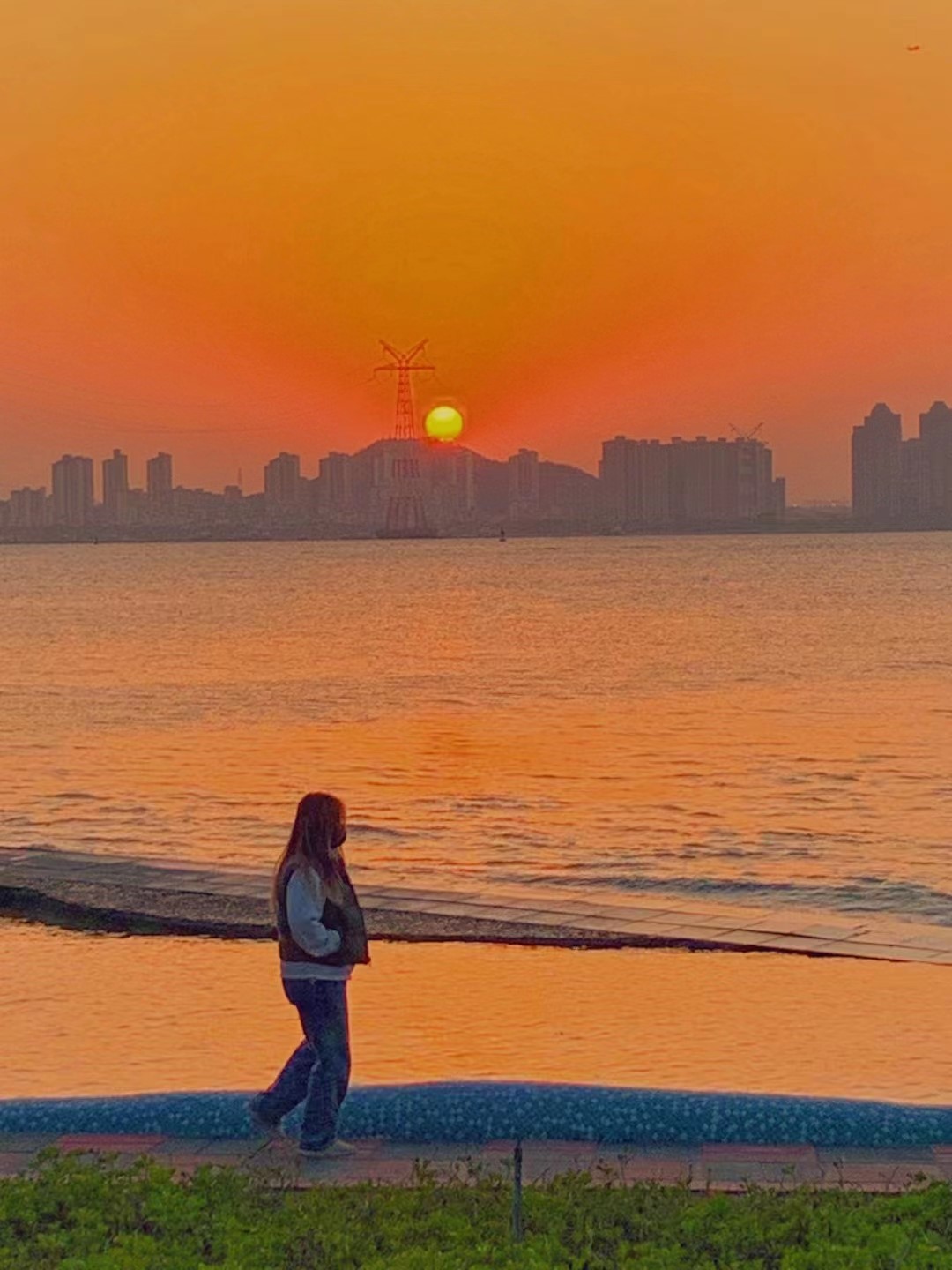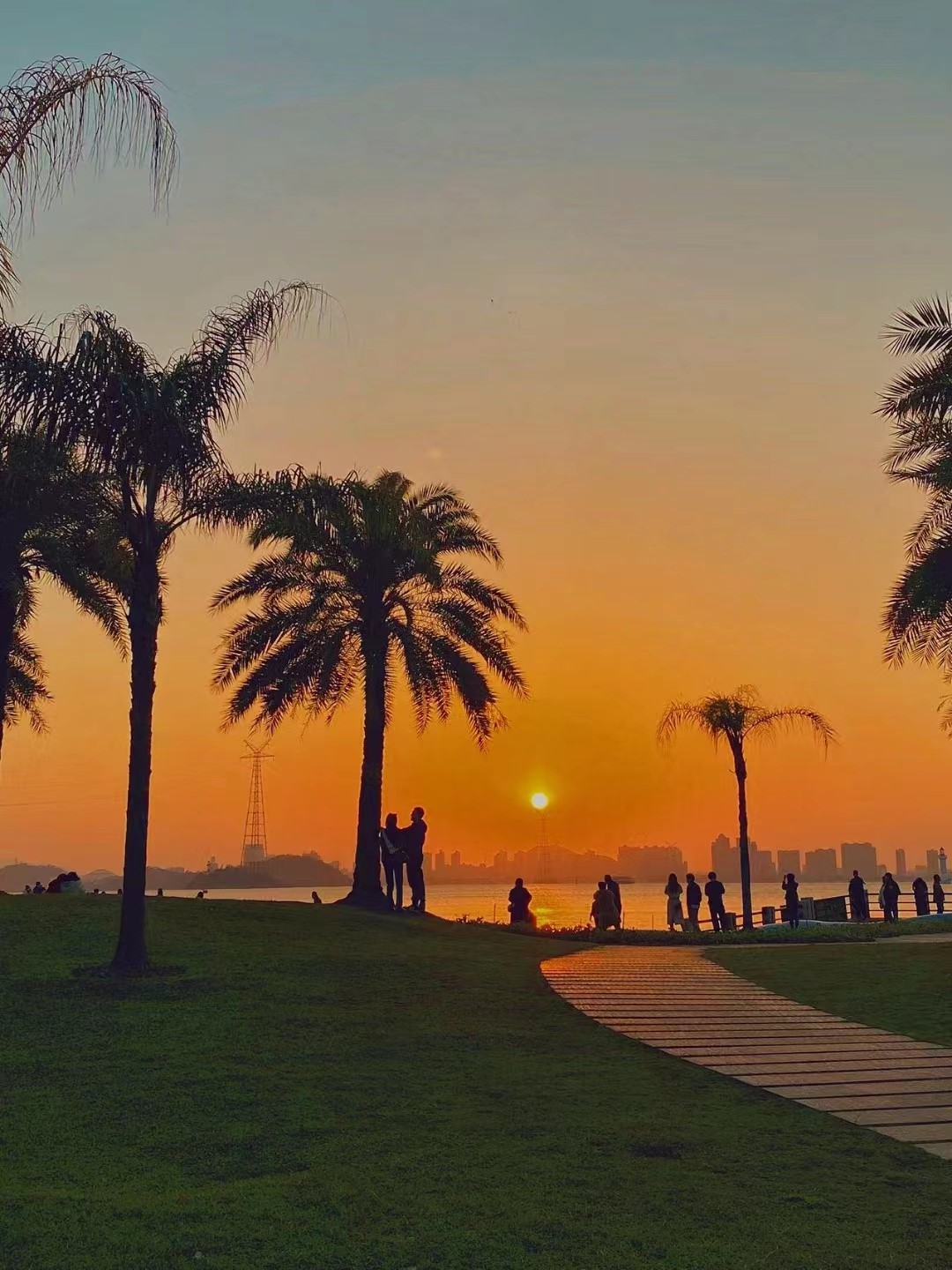 Day Three
We went to the harbor to book tickets for Gulangyu, after being informed that we could simply book tickets online, we decided to find a restaurant nearby and grab lunch first. As I walked with my head down, staring into Baidu Maps, my friend started tapping on my shoulders and told me to look up.
We found the shooting location of Reset! Task one succeeded!!
The rest of the day we spent wandering around Shapowei, a historic dock in downtown Xiamen. I think we both have an adventurer in our souls, which is probably why we keep finding ourselves in the oddest and smallest corners. It might be a soft light or cute sign. But if either of us suggests a detour, the answer will always be yes.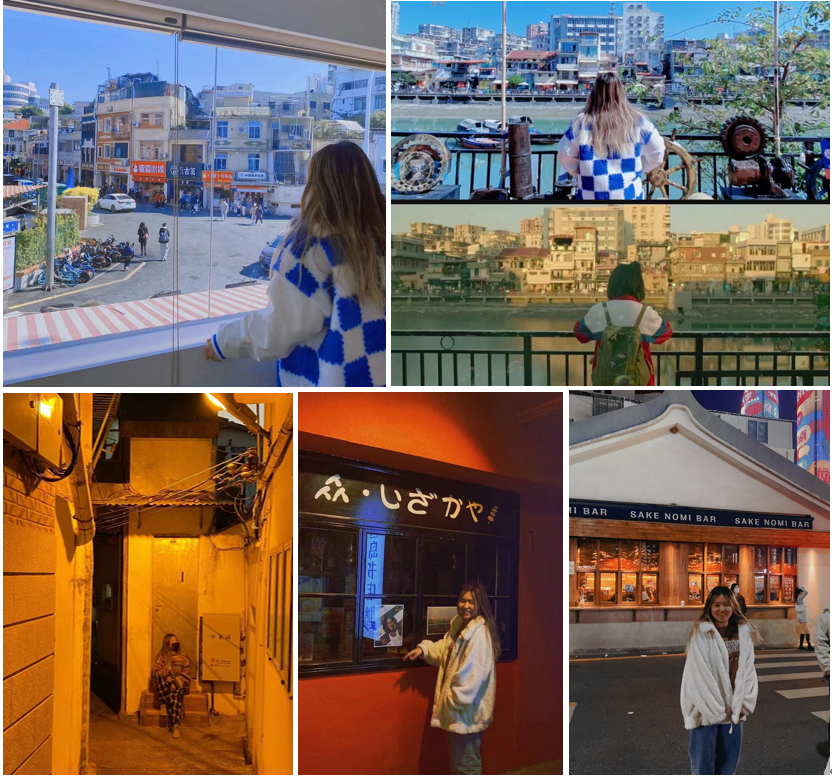 Day Four
The last day of our stay was spent in Gulangyu, or Gulang Island, a pedestrian-only island just off the coasts of Xiamen. A picture is worth a thousand words, so here are my last 3000 words.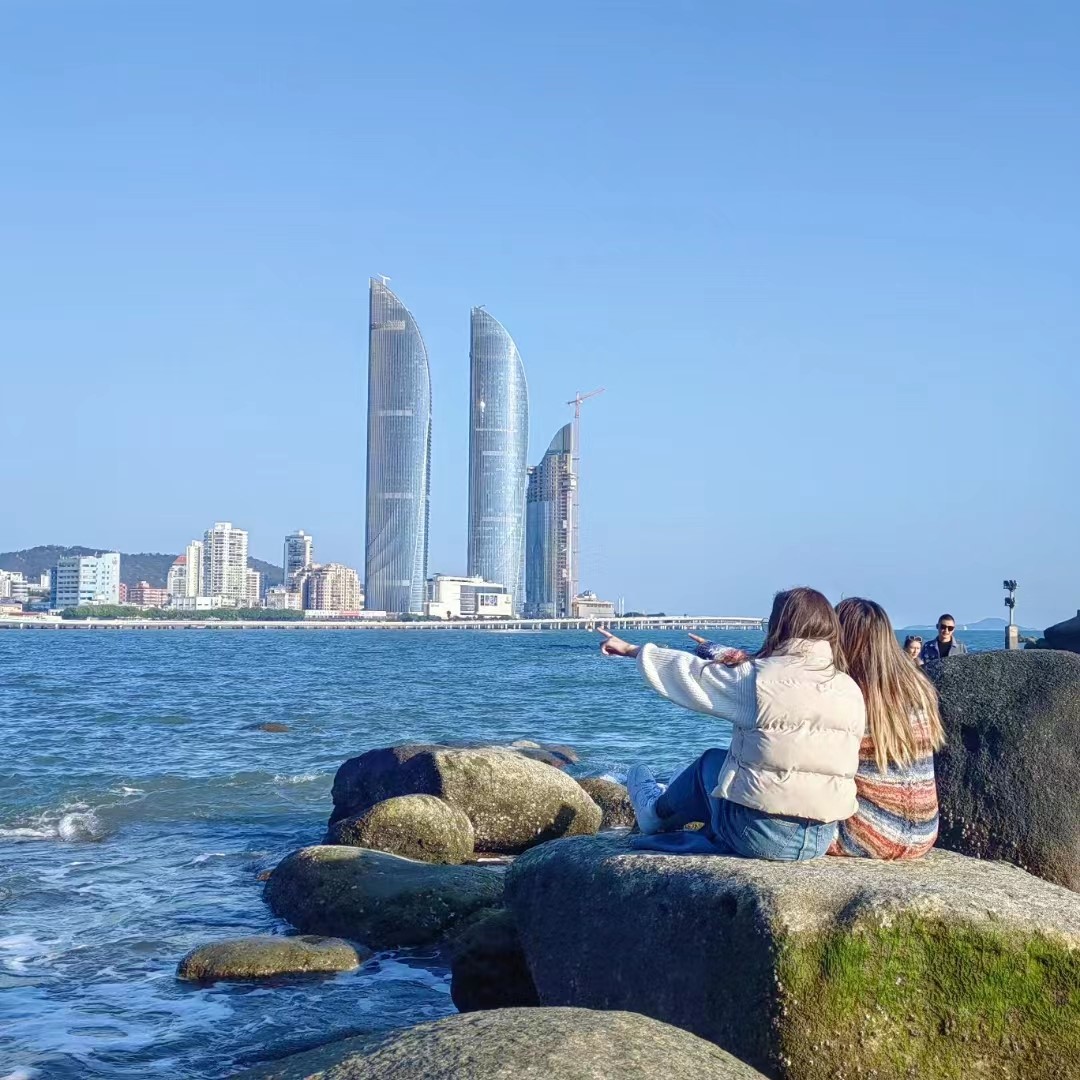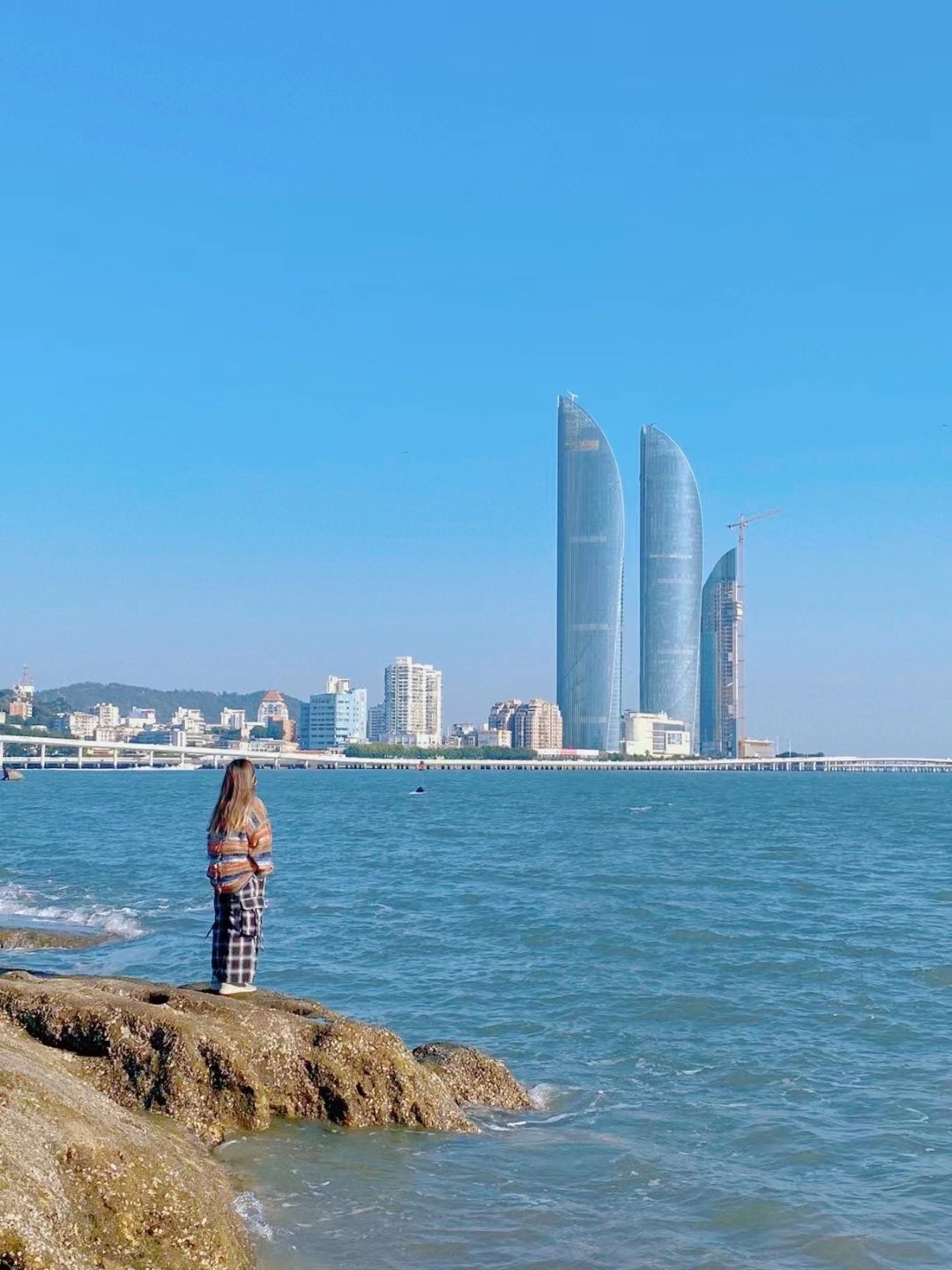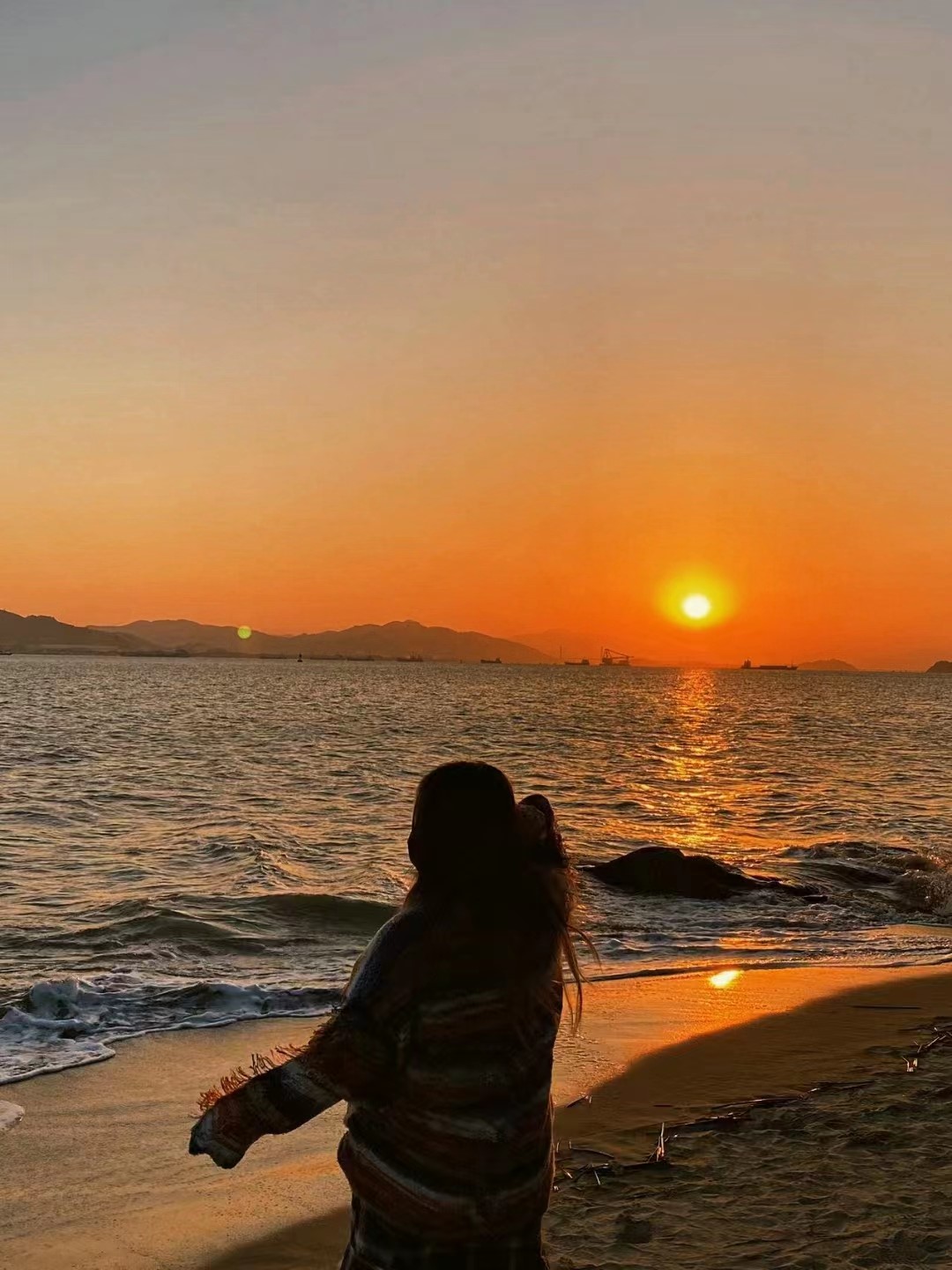 We left the next morning and headed back to Beijing, concluding my first vacation in China during my undergraduate studies.
Did everything go smoothly? No. Absolutely not. The first day we got here, I decided to finally be extroverted and try to make conversation with the taxi driver, completely oblivious to my friend's horrified stare. And so, the taxi driver made the biggest loop before getting to our destination, a 20 yuan trip got turned into 80 (she is still on my back for this).
But did I regret any of my decisions? No. (Well, maybe the taxi ride a bit, but it made an interesting story.)
Some might say, we made so many wrong turns, and all our wrong choices could be changed with better planning and researching. Yes, maybe we would have been able to find the filming location or buy tickets to Gulangyu on the first day, but that means we would've never been to see all the other surprises on the way.
Vacation doesn't always have to be about meticulous planning, going to all the famous attractions, and tiring yourself with the need to learn and remember. Sometimes, simply mindless exploration and letting yourself experience is more than enough.
Niki Qiu is an undergraduate studying at PKU's College of Urban and Environmental Sciences. She hails from Canada.
Edited by: Dennis Meng
Pictured by: Niki Qiu