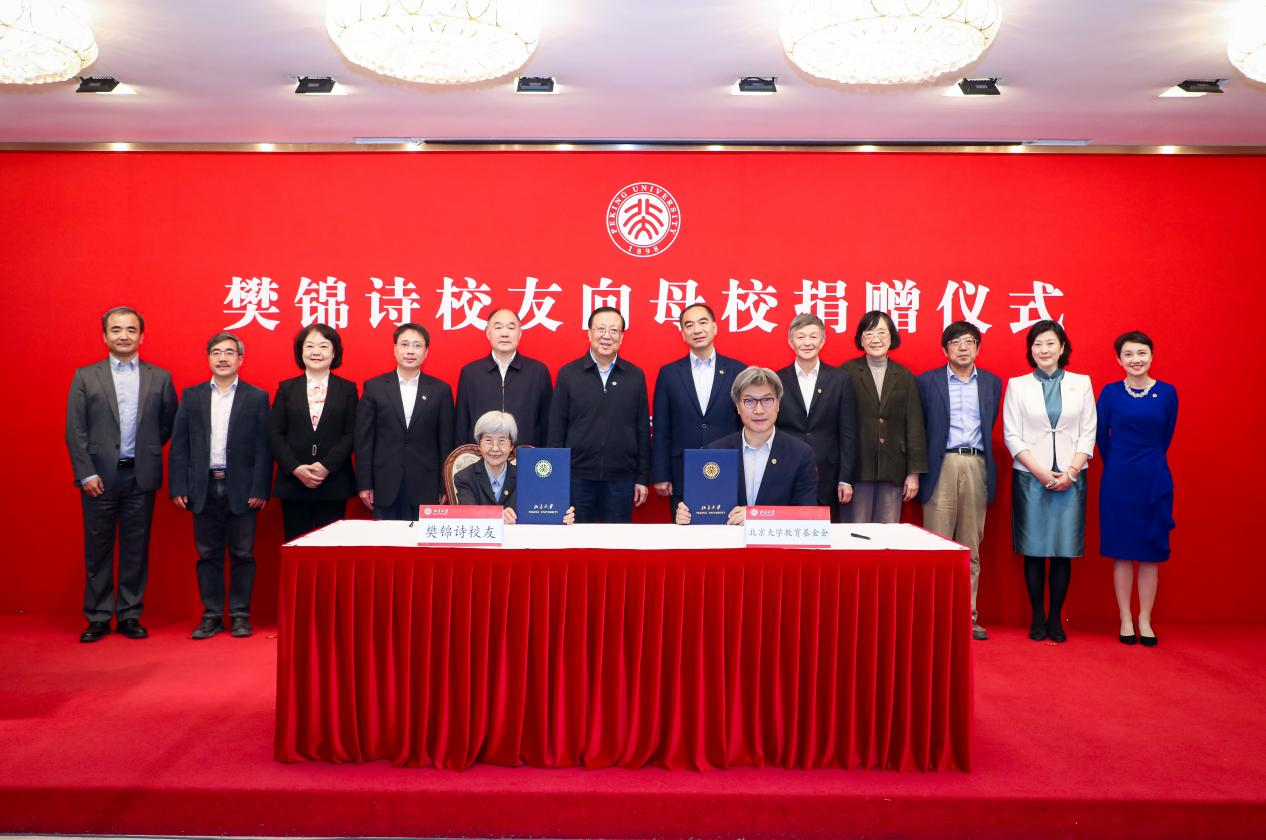 The donation ceremony
Peking University, May 5, 2023: Chinese archaeologist Fan Jinshi made a generous donation to Peking University on May 4, 2023. The PKU alumna donated 10 million yuan, approximately 1.45 million US dollars, to promote its Dunhuang studies and establish the Fan Jinshi Education Fund.
Fan is considered one of China's most prominent archaeologists, and her donation will support further research in Dunhuang, northwest China's Gansu Province.
Attendees at the donation ceremony were moved to tears as they applauded Fan's sincerity, noble character, and her love for her country and alma mater. Fan, also known as "the Daughter of Dunhuang," graduated from PKU in 1963 as an archaeology major in the History Department of Peking University and dedicated her life to preserving the temples and cultural relics of Dunhuang, which have thousands of years of history.
She utilized state-of-the-art technologies such as "digital Dunhuang" to preserve the grottoes and ensure that more tourists could easily access the area. Today, Dunhuang welcomes tourists from around the world, thanks to Fan's dedication and the work of her group of exceptional scholars.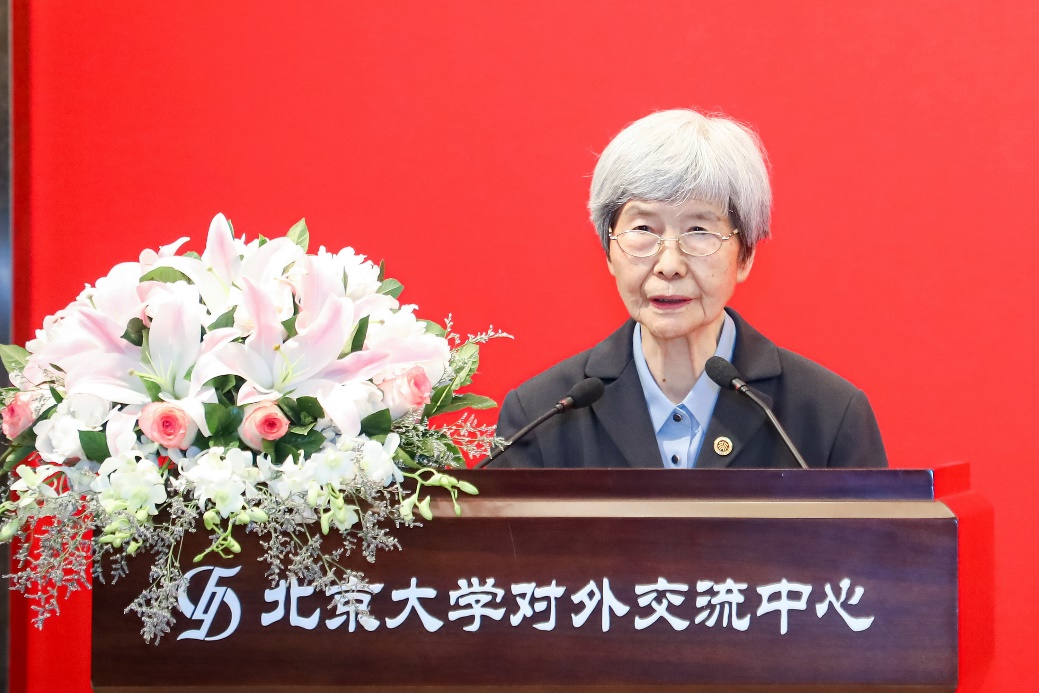 Fan Jinshi
Fan's commitment to her alma mater has never wavered, nor has her vision for the future. At the ceremony on Thursday, which coincided with the 125th anniversary of PKU, Fan said, "I am always a student of Peking University, and thanks to the excellent academic style and the cultivation of brilliant teachers, I was able to contribute to the grottoes in Dunhuang."
"Contributing part of my prize is what I should do to dedicate to my alma mater. I hope that the establishment of the Fan Jinshi Education Fund can serve to improve the Dunhuang studies of PKU," she said.
Fan was awarded the Lui Che Woo Prize in 2019 and the Ho Leung Ho Lee Prize for Scientific and Technological Achievements in 2020.
The Fan Jinshi Education Fund is made up of Fan's prize money from recent years and her savings from her career. Fan believes in taking money with the right criteria and spending it wisely to ensure that the prize is used for the benefit of society.
Fan Jinshi's commitment and unvarnished speech moved countless students, teachers, and researchers. With her spirited dedication, the future of Chinese archaeology will continue to prosper.
Written by: Zhang Tianyan
Edited by: Dennis Meng
Source: PKU News (Chinese), Xinhua