Editor's Note:
In the bustling campus life of Peking University (PKU), young minds from all corners of the globe come together to discover new interests, build lasting friendships, and excel in their pursuits.
Peking University, September 21, 2023:
One such story is that of Sarah Martz from Germany, who found an unexpected passion for soccer amidst her academic journey at PKU.
Profile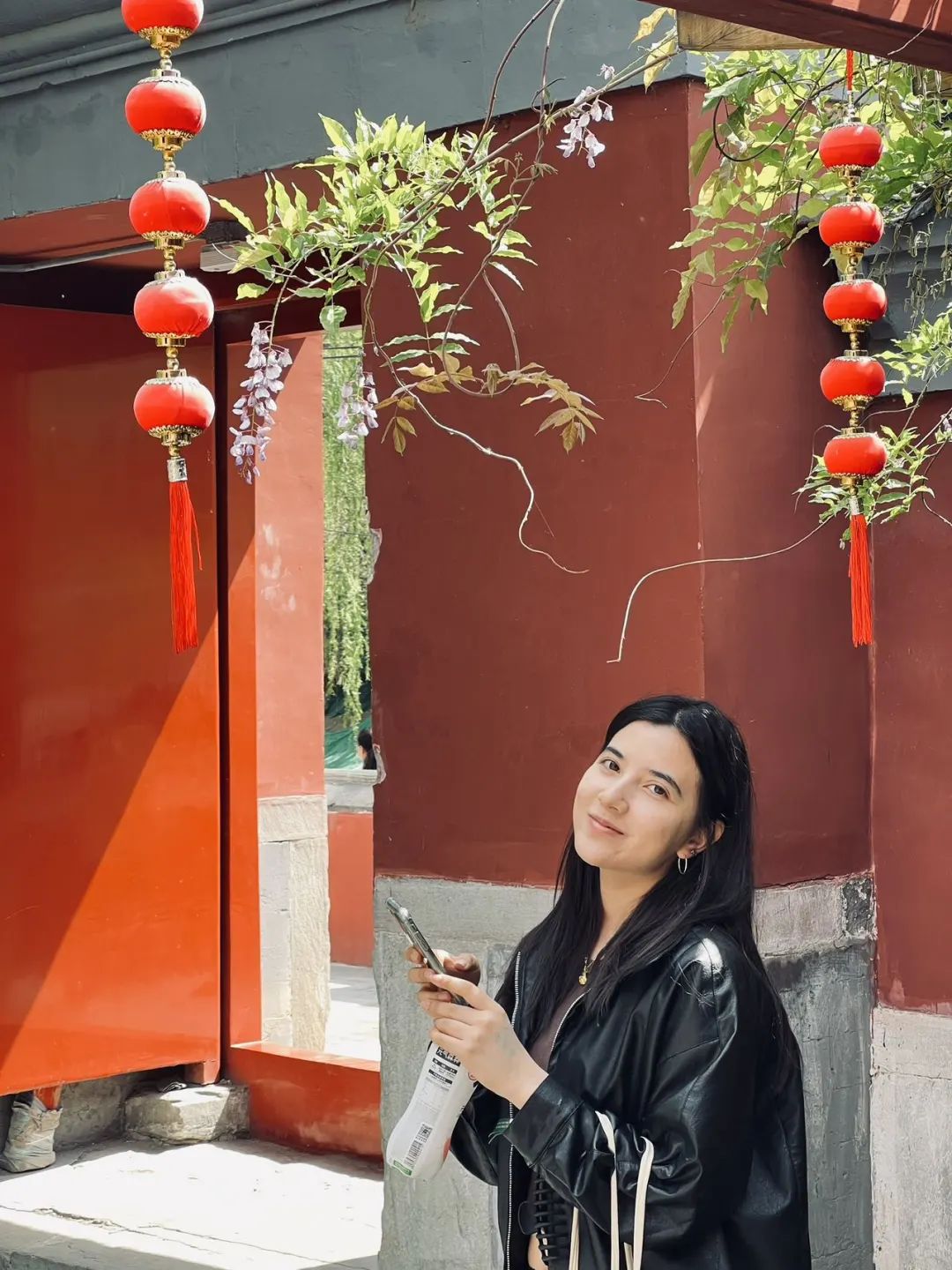 Sarah Martz 马诗如, Germany, Undergraduate, China Studies, School of Chinese as a Second Language
A Curious Beginning
In the midst of her academic pursuits at Peking University, Sarah Martz, a talented fourth-year student from Germany, was drawn to soccer, inspired by a friend's participation in the men's soccer team. Intrigued and eager to explore, Sarah decided to give soccer a shot, unaware that this decision would open doors to an exhilarating experience.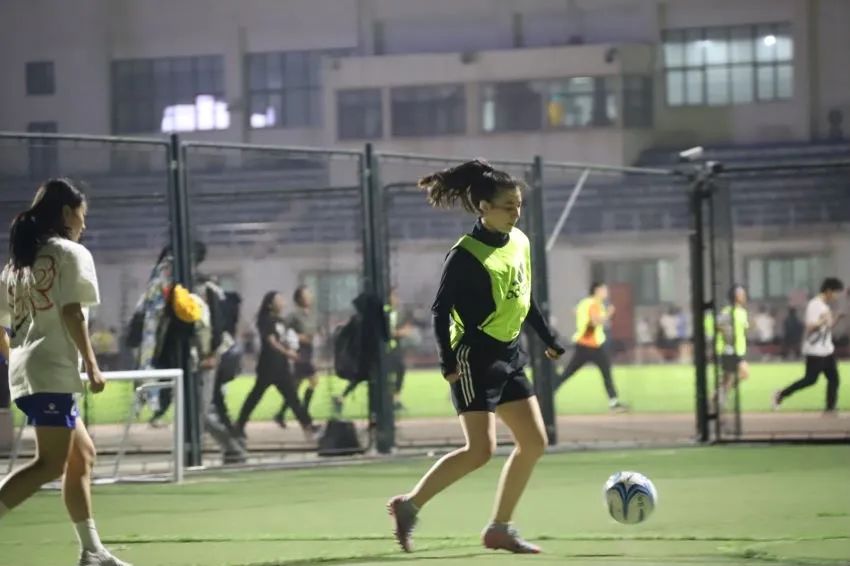 Welcoming the Unexpected
Despite having no prior soccer experience, Sarah's determination eventually secured her a spot on the Yuanpei College soccer team. Introduced by her friend, Sarah received a warm welcome from her new teammates. Embracing the challenge with enthusiasm, she began her journey on the soccer field, surrounded by supportive teammates who made every step of this new adventure enjoyable.
Learning and Growing
In just a semester, Sarah remarkably transformed from a soccer novice to a skilled player. Her dedication to the sport and the guidance of her teammates allowed her to quickly grasp the nuances of the game. As she continued to hone her skills, Sarah discovered a passion that would extend far beyond her time at PKU.
Unforgettable Triumph
One defining moment etched itself deeply into Sarah's heart during a high-stakes match against a formidable opponent. With her team trailing by two goals, the pressure was palpable. However, staying true to the spirit of perseverance, Sarah's teammates rallied in the last ten minutes, and scored two climactic goals that delivered a truly electrifying victory. The euphoria that swept over her and her team at that moment remains an indelible memory for her.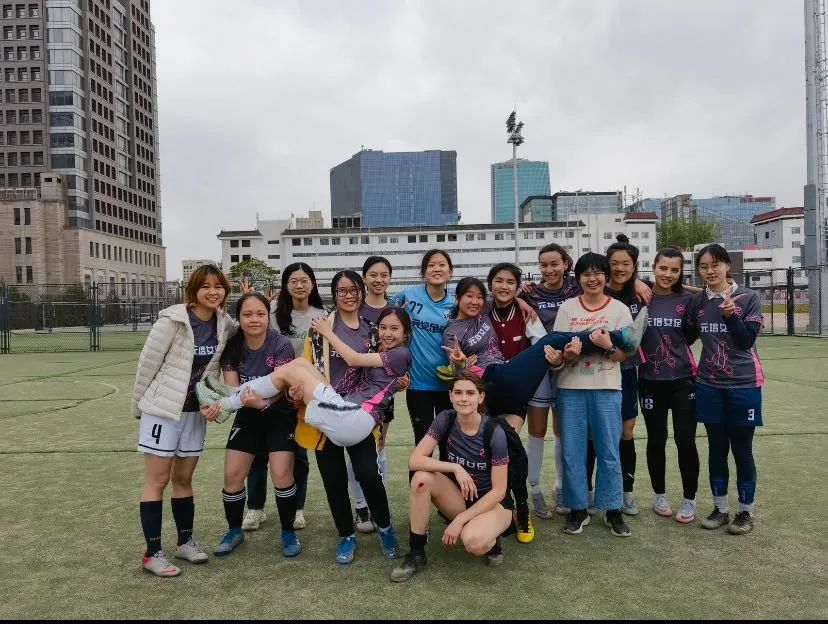 Embracing the Future
As her time at Peking University draws to a close, Sarah carries with her a newfound passion for soccer that transcends borders. Upon returning to her home country, she is determined to continue playing and sharing her love for the sport with her community. Her experience with the Yuanpei soccer team has left a lasting mark on her journey as a soccer enthusiast.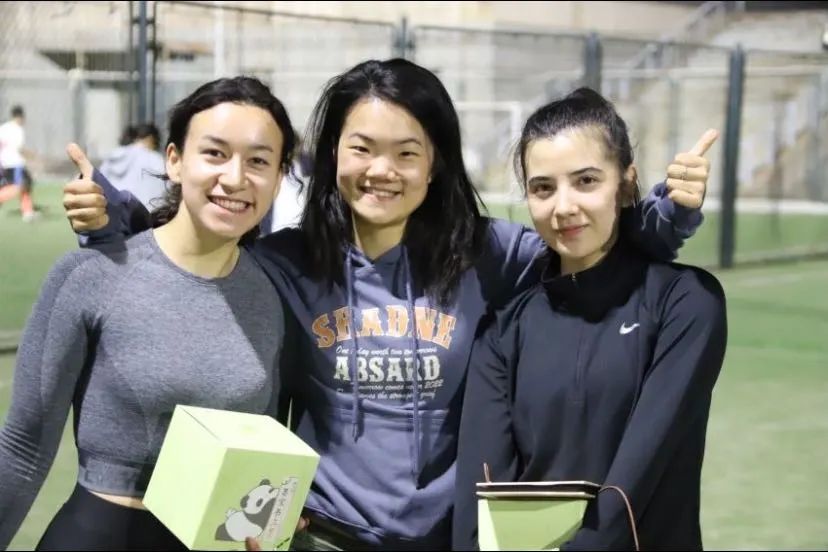 A Hopeful Horizon
Looking ahead, Sarah is filled with hope and optimism for the Yuanpei soccer team. She looks forward to their future successes, eagerly anticipating the next PKU Cup (北大杯), where she hopes to cheer her teammates on to victory.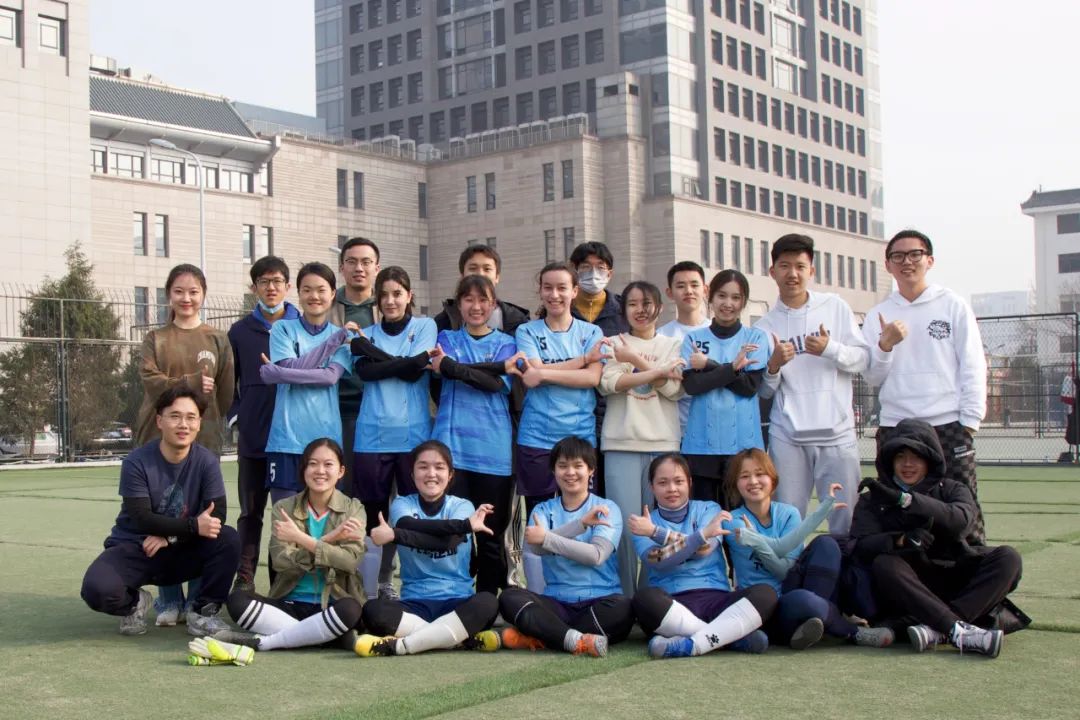 PKU has always been a field of endless possibilities, and for Sarah, it also became an unexpected pitch where new dreams took flight. Beyond academics, she has unearthed joy and inspiration on the soccer field.
As a shining example of pursuing newfound passions, Sarah's story underscores the magic of curiosity and camaraderie, standing as a testament to the limitless opportunities that await those who embrace new challenges wholeheartedly.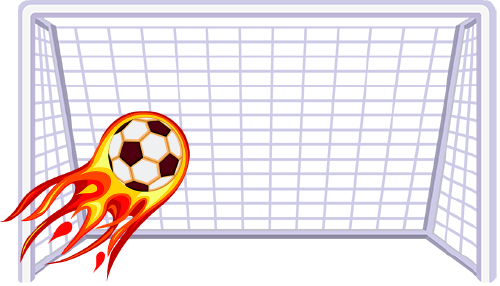 Writted by:
Lean Zhi Xuan
Interviewed by:
Lean Zhi Xuan
Edited by:
Chan Zi Qing, Chao Ranran
Designed by:
Lean Zhi Xuan
Photo Credit:
Sarah Martz, Zhu Chengxuan
Graphic Designer:
Chao Ranran