Peking University, January 7, 2022:
On the afternoon of December 24, 2021, the third lecture of "Peking University Liberal Arts Innovation Forum" was held under the theme of "Turner: History and Mythology in Landscape Painting", jointly hosted by PKU Office of Humanities and Social Sciences (OHSS) and Institute of Humanities and Social Sciences (IHSS). The main speaker of the forum was Qu Jingdong, professor from PKU Department of Sociology and executive vice dean of IHSS. The forum was chaired by Prof. Jiang Shigong, secretary of OHSS. Prof. Ding Ning from School of Arts and Prof. Zhang Xianglong from Department of Philosophy served as reviewers.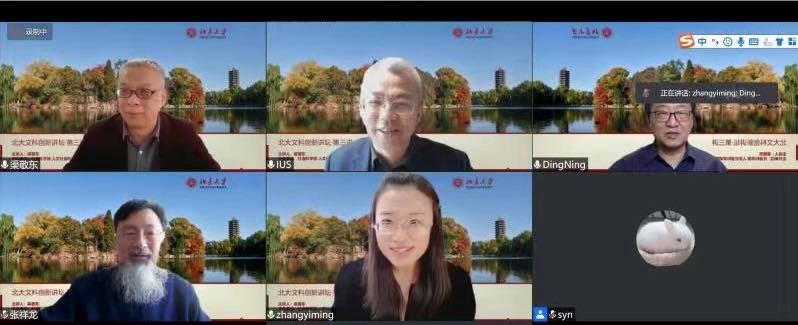 The forum

In the report session, Prof. Qu Jingdong's speech revolved around Turner, a well-known British painter in the 18th and 19th centuries. In his opinion, Turner is not just a painter, but also a profound thinker. Qu argued that painting is not just the technique, but the panoramic representation of one era. From this perspective, his understanding on Turner's paintings was unfolded.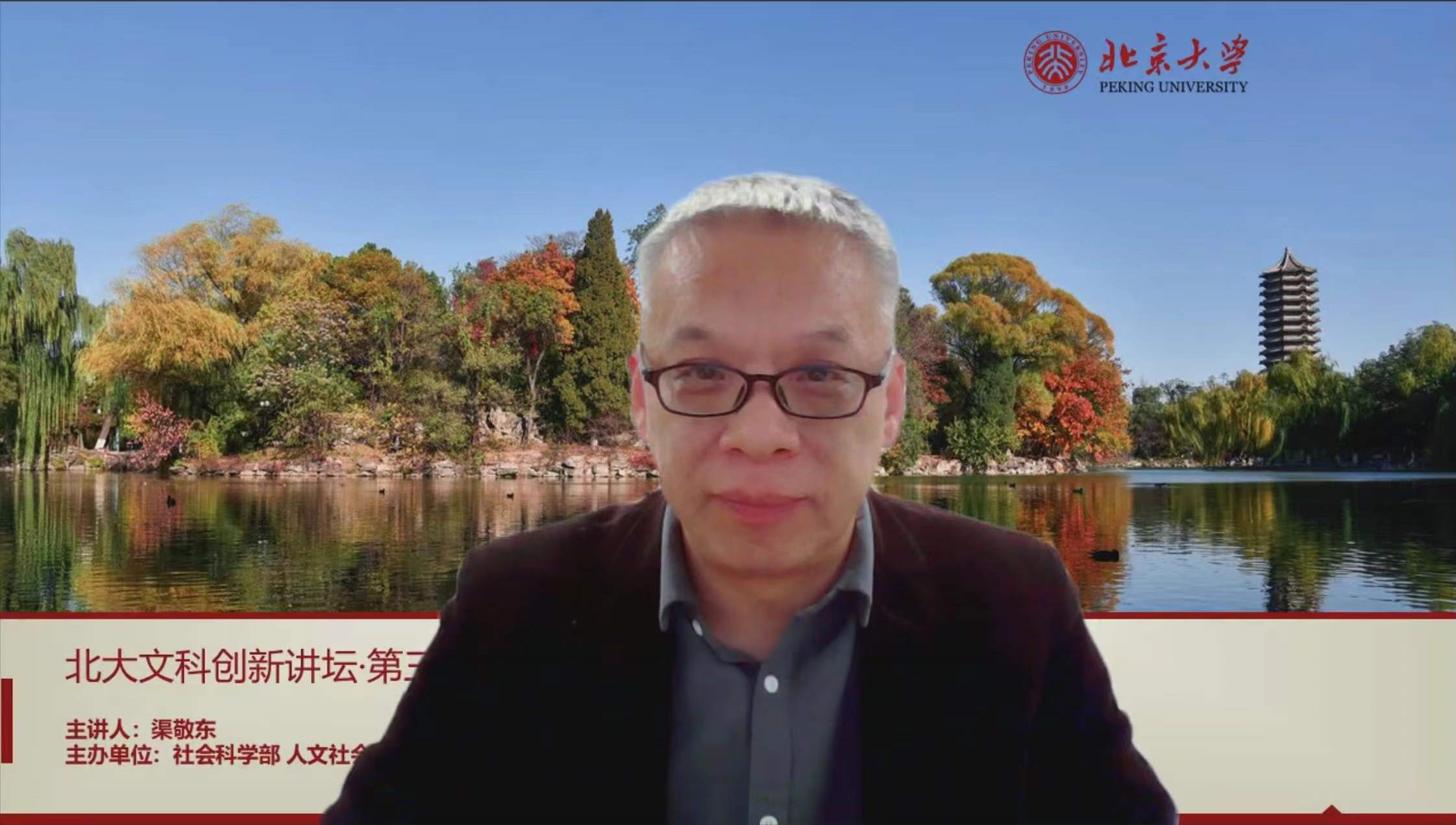 Prof. Qu Jingdong

Prof. Ding Ning expanded on Turner's life course and the social circumstances in the 18th century Britain. He believed that Turner, as a representative of British visual art benefited from an era of cultural prosperity. The reflections on history, the attributions and reconstructions on mythologies have made him an encyclopaedic figure for researchers.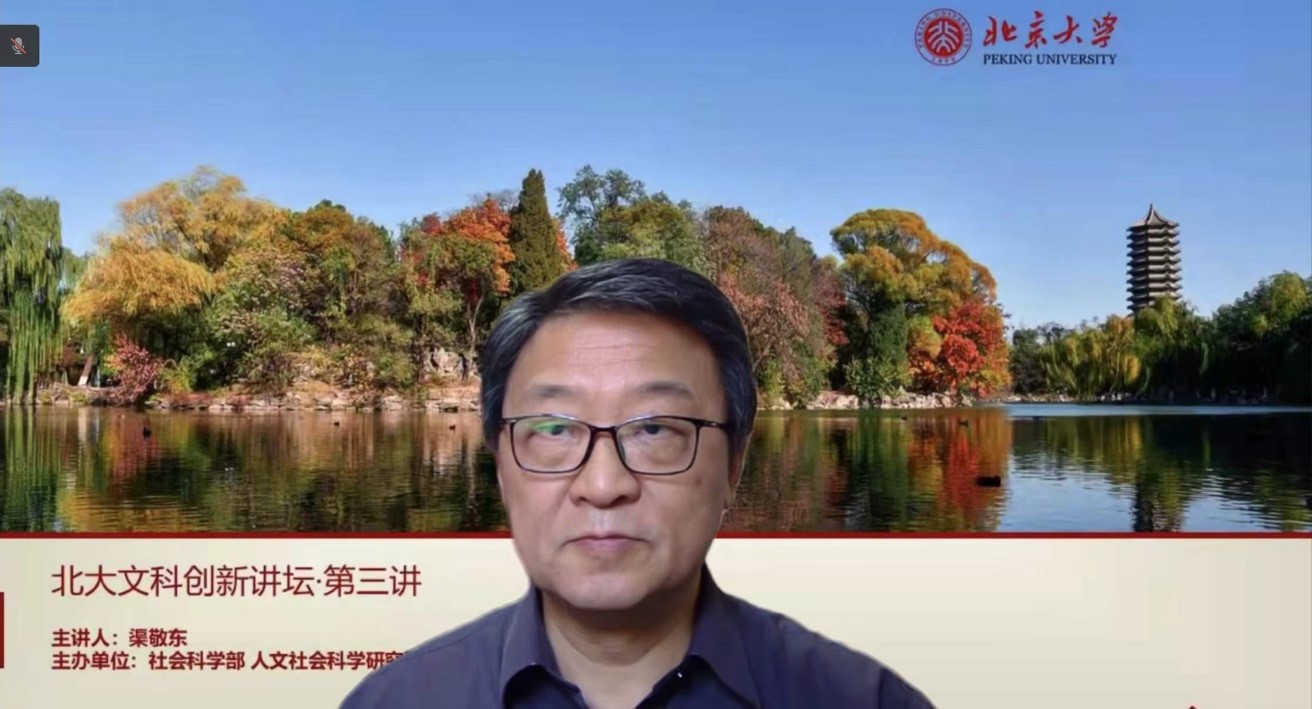 Prof. Ding Ning

Prof. Zhang Xianglong interpreted Turner's artistic creation from a philosophical point of view. He noted that Turner tended to express nature directly rather than as an observer. In other words, Turner's pure feelings were completely unbiased. He also touched upon the potential relationship between the non-objective painting methods of Turner and freehand brushwork in traditional Chinese paintings.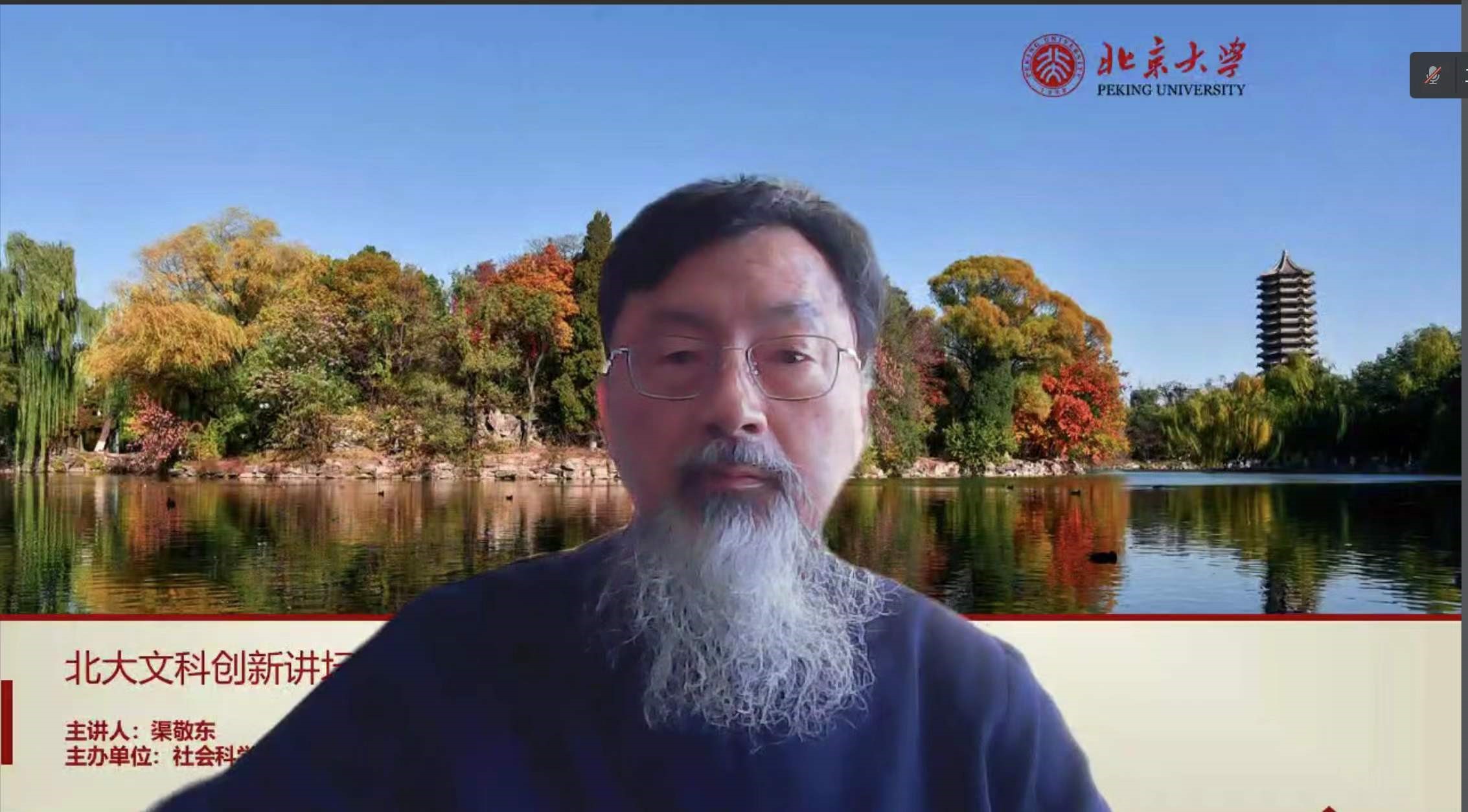 Prof. Zhang Xianglong

Prof. Qu Jingdong commented that art is the co-creation between artists and the world, heart and objects. He emphasized that since thoughts can be improved in the process of learning arts, therefore it's necessary to restudy the historic masterpieces in order to rebuild one's consciousness.
Prof. Jiang Shigong closed the dialogue by stating that art is not just a technique and expression, but also an idea and philosophy. He hoped that the lecture series would spark theoretical innovations to inspire Chinese artists to pursue their own paths of expression.
Written by:
Fu Jiaqi
Edited by:
June Tan Rui Min, Xu Zhenyao
Source:
PKU News (
Chinese
)