Peking University, Jan. 19, 2022: On January 5, PKU President Hao Ping and UChicago President Paul Alivisatos, witnessed the unveiling of the Peking University Center in Chicago. The online meeting was chaired by PKU Vice President Wang Bo.
In 2019, Peking University Center in Chicago was registered in the United States. As the first overseas center established by PKU, the center explores new models of education, and boosts cooperation between Peking University and North American universities in personnel training, scientific research exploration, and cultural exchanges.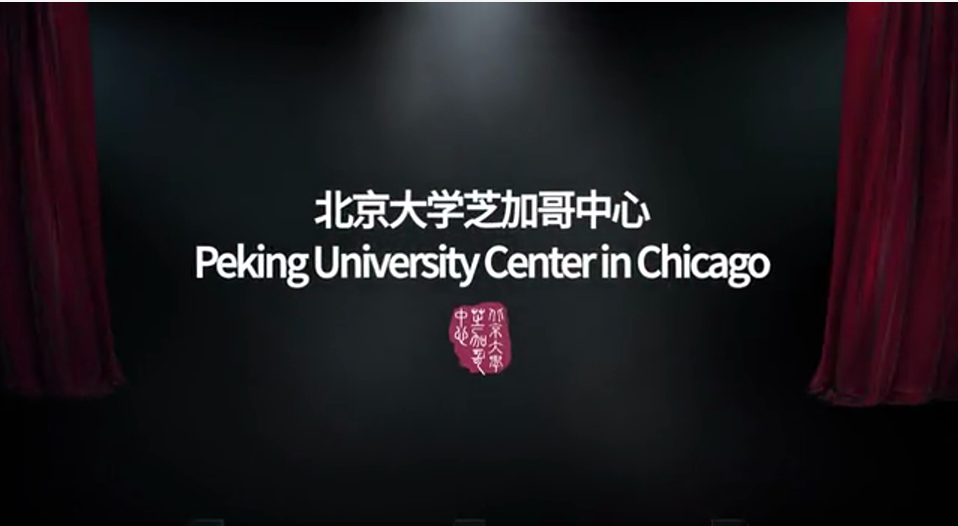 Online unveiling ceremony
President Hao Ping congratulated President Alivisatos on assuming the post of President of the University of Chicago. He noted that PKU and UChicago have a long and profound history of cooperation and exchanges. Since the establishment of the Peking University Center in Chicago in 2019, the two universities have held 37 online lecture series, covering areas including education, economics, law, chemical biology, organic chemistry, theoretical chemistry, etc. Hao Ping hopes that the two universities will work more closely in the future, and make due contributions to the promotion of Sino-US cultural exchanges.
President Alivisatos expressed his delight at the opportunity of coming together with colleagues from PKU at the beginning of the new year to witness the unveiling of the Peking University Center in Chicago. The University of Chicago regards Peking University as an important partner and values their friendship very much. UChicago is looking forward to work with Peking University to explore more cooperation opportunities in the fields of scientific research, teaching, and exchanges.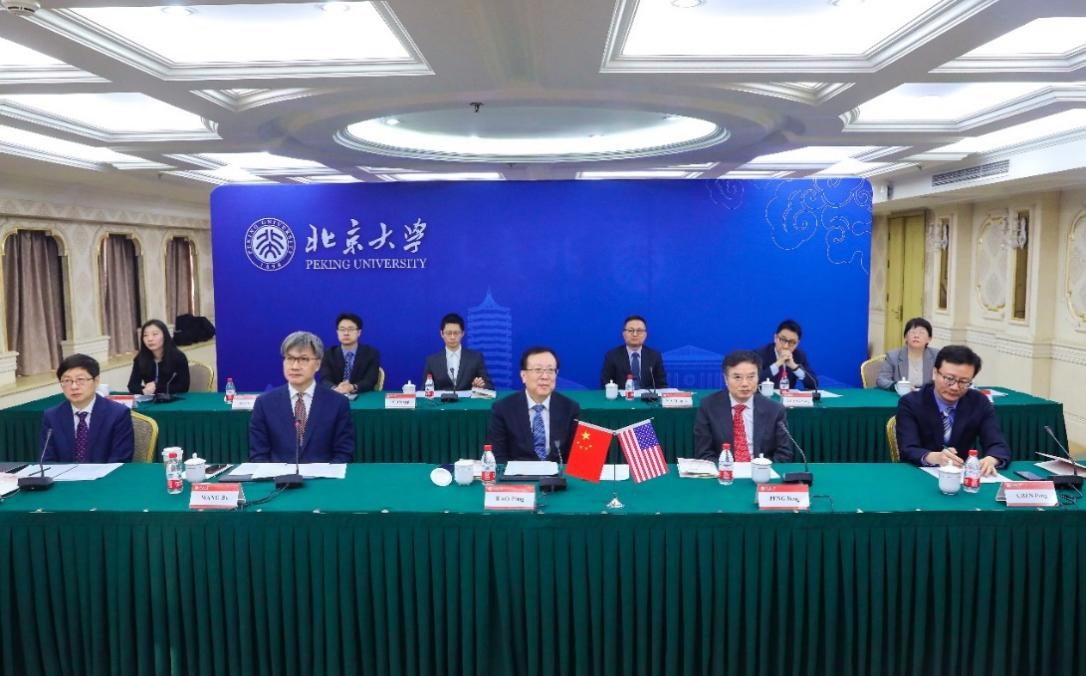 The meeting
During the meeting, both parties expressed their hope that the Peking University Center in Chicago will serve as a bridge and link for the two universities to carry out all-around cooperation. Through this exchange, the two universities reached a consensus that China and the United States should strengthen cooperation and join hands to figure solutions to common challenges faced by all mankind.

Written by: Kang Meiling
Edited by: June Tan Rui Min