Peking University, April 16, 2022:
In 2022, Peking University (PKU) Department of Sociology will celebrate the 40th anniversary of its rebuilding. More than a century ago, Yan Fu, former president of Peking University translated the English word "sociology" into "group study" (群学), kicking off the study of Chinese sociology. In 1982, under efforts by Fei Xiaotong and Lei Jieqiong, Department of Sociology was reconstructed on the Yanyuan campus. In 2000, the union between Department of Sociology and Institute of Sociology and Anthropology laid the foundations for PKU sociology today.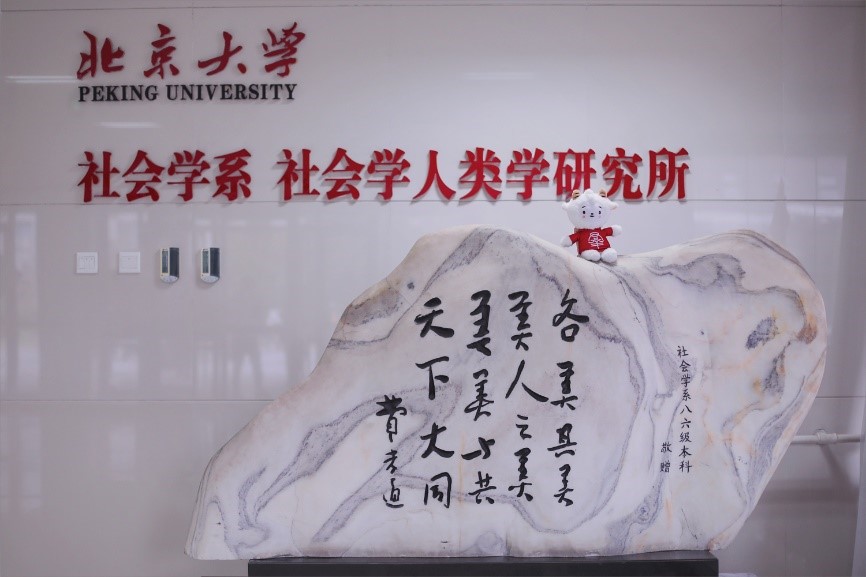 PKU Department of Sociology
Reconstruction and growth
Since its reconstruction, sociology at PKU has grown into a central discipline, relying heavily on the efforts of several generations of teachers and students in the Department of Sociology. In the 2021 QS World University Rankings by Subject, PKU sociology ranked 21st in the world and 2nd in Asia, surpassing both the University of Hong Kong and the University of Tokyo. This highlights the admission of PKU sociology into the legion of worldwide first-class disciplines.
In the 40 years since its reconstruction, PKU sociology has forged a complete disciplinary system including 3 core bachelor's disciplines and 6 secondary disciplines. Over the last four decades, it has awarded 1,664 bachelor's degrees, 1,642 master's degrees and 401 doctoral degrees. Furthermore, the department now hosts 12 research centers and a series of research journals. The department library, once a small reference room, has also transformed into a highly professional library with collection of 100,000 books.
The department has also cultivated a large number of talents working in diverse fields across the world. In an alumnus pool of 3000, more than 20% serve in administrative organs, around 40% work in the private sector, and 429 graduates helm teaching and research posts in sociology, of which 91 are professors and researchers. Taking the first batch of undergraduates enrolled in 1983 as an example, Wang Weimin serves as vice chairman of the Counsellor's Office of the State Council (COSC), Li Guoqing is a famous entrepreneur, Shen Hong is a sociologist working in the Chinese Academy of Social Sciences, and Xiao Shijian devotes herself to public welfare, serving as the principal of a primary school in the deep mountains of Guizhou Province.
PKU sociology has also produced a number of high-quality research results. The faculty in the Department of Sociology publishes an average of nearly 20 books per year, and about 10 papers in the top 3 sociology journals per year. This owes to the strong academic tradition advanced by pioneers like Tao Meng, Wu Wenzao, Fei Xiaotong, and Lin Yaohua, which trains students to integrate theory and practice through methodologies localized to fit Chinese realities.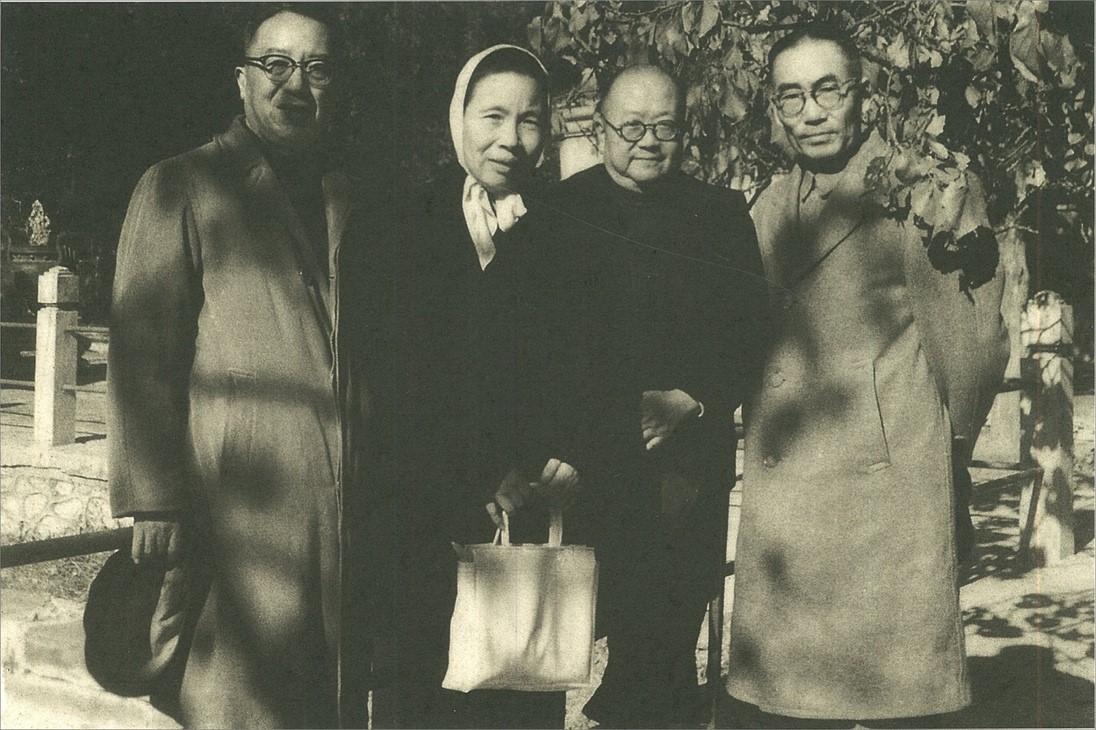 Mr. and Mrs. Fei (1st and 2nd from left), with Pan Guangdan (2nd from right) and Wu Wenzao (1st from right)
A century-old academic tradition
In 1916, when Yan Fu presided over PKU, his student Kang Baozhong set up the first sociology course on campus. In 1922, Yenching University (predecessor to PKU) established its Department of Sociology, forming the cornerstones of PKU sociology today.
The social survey method gained momentum in China through the Social Survey movement, where its leader Tao Menghe, a leading figure in Chinese sociology at PKU, conducted a landmark survey on the conditions of rickshaw drivers in Beijing. During his tenure as dean of the Department of Sociology, Wu Wenzao fused Western theories and methods with field studies to develop "community research", founding the famous "Yenching school". Guided by the spirit of "seeking knowledge from the truth", scholars of the Yenching school conducted in-depth work especially in southwest China during the Anti-Japanese War. Culminating from this scholarly tradition, Fei Xiaotong's magnum opus "Earthbound China" came to represent the highest level of "sinicization of sociology" during his era.
Fei Xiaotong and Yuan Fang
In 1982, after a 30-year hiatus, the Department of Sociology was rebuilt at PKU with help from the pioneers. The community research tradition, now named "field research", was passed on from the elders to the younger generation with an expanded scope and a more diverse scope of focus. The broad academic vision and the diligent learning spirit of the Yenching school also encouraged later sociologists to incorporate works of Chinese and foreign academics into solving local problems.
Moving forward with the country
Since its reconstruction, PKU Department of Sociology has pushed the frontiers of sociological research in China. In the early 1990s, the department headed the development of research methods by establishing a "methodology class", and conducted large-scale surveys for border area research and family research. In the new century, they have led the construction of large data centers like the China Family Panel Studies (CFPS), and have also fronted academic advances in prominent areas like the sociology of technology and computational social science.
At present, sociology at PKU continues to engage with the social mentality and local psyche on the field. Using broad sociological theories and methods, generations of scholars have poured their hearts and souls into small communities to grasp the pulse of the Chinese earth. This has enabled sociologists to trace the waves of change in China. Moving forward, PKU sociology will keep pace with the times while rooting itself in a rich historical tradition, with the aim of shining a new light on Chinese civilization.
Written by:
Fu Jiaqi
Edited by:
Li Wanqi
Source:
PKU News (
Chinese
)