Peking University, September 28, 2022:
On the afternoon of September 23, 2022, Peking University (PKU) and University College London (UCL) held an exchange session online, during which President of PKU Gong Qihuang met with Michael Spence, president and provost of UCL. Wang Bo and Geraint Rees , vice presidents of PKU and UCL respectively, attended the session.
Gong Qihuang expressed his congratulations for the strategic partnership between PKU and UCL, which has produced cooperation in many disciplines and produced stellar outcomes. The two universities have collaborated in the fields of archaeology, artificial intelligence (AI) and commerce , and co-hosted an affiliated session on AI at the Davos World Economic Forum, providing platforms for joint talent development and scientific. PKU looks forward to strengthening cooperation with UCL in various aspects, including cooperative projects with UCL and exchange programs between PhD and postdoctoral students, President Gong added.
Micheal Spence expressed gratitude for PKU's support, and commended current bilateral cooperation. He stressed that the two universities should continue to promote personnel exchange, and hoped for more collaboration in academic fields like climate science and AI.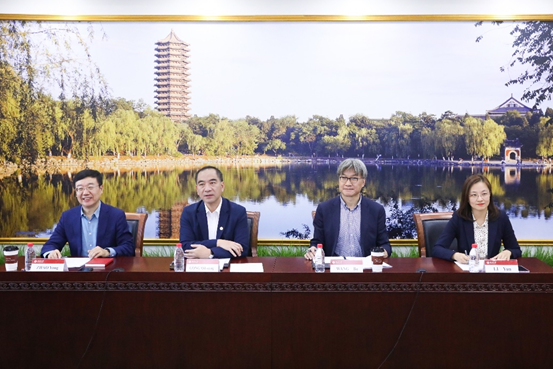 PKU officials attending the session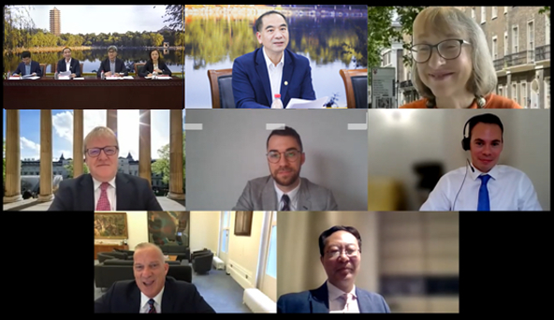 Online session
Wang Bo and Geraint Rees shared on the cooperative projects of PKU and UCL respectively, and weighed in on prospects for future development. Zhao Yang, dean of PKU School of Chinese as a Second Language, and Li Yun, deputy director of PKU Office of International Relations, touched on the "Mandarin Excellence Program" of the Institute of Education Confucius Institute for Schools and key areas for bilateral cooperation respectively.
Written by:
Wang Yunlin
Edited by:
Li Wanqi
Source:
PKU News (
Chinese
)