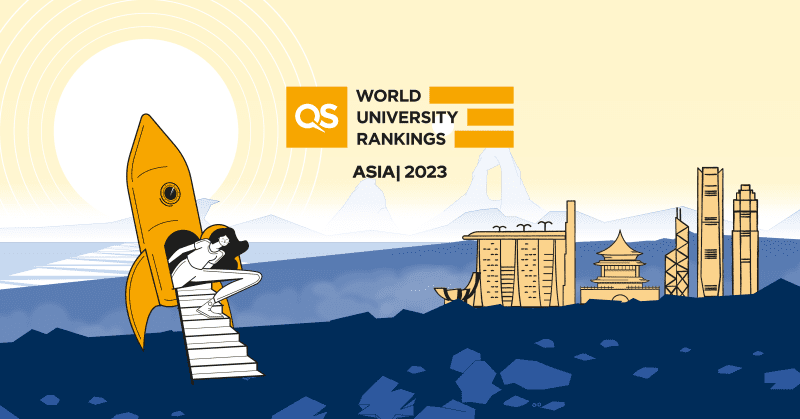 Photo/QS
Peking University, November 10, 2022:
Quacquarelli Symonds (QS) released the 15th edition of its QS Asia University Rankings on Nov 8. Peking University sits in first place for the first time, with a flawless score of 100, having clinched a perfect score of 100 for "academic reputation."
Key indicators used to formulate this year's rankings include academic and employer reputations, the number of staff holding a PhD, and the proportion of international students.
Screenshot/QS
This year, 5 institutions from the Chinese mainland rank among the top 10 universities in Asia, making up the best performance of Chinese mainland institutions to date.
"China's sustained and substantial investment in higher education underpins today's success," said Ben Sowter, senior vice president of Institutional Performance at QS, in a news release.
With coordinated government investment and an efficient university development strategy, Chinese universities are renowned for their stellar academic achievements, especially in the fields of science and technology, he added.
Written by:
Wang Yunlin
Edited by:
Li Wanqi
Source:
QS World University Rankings