Peking University, November 22, 2022:
Peking University HSBC Business School (PHBS) held the Business Education Development Forum on November 19, celebrating the 120th Anniversary of business education at Peking University. Over 8,000 people attended the event, including PKU alumni, scholars, practitioners, and an audience from all walks of life, with many joining through livestreaming.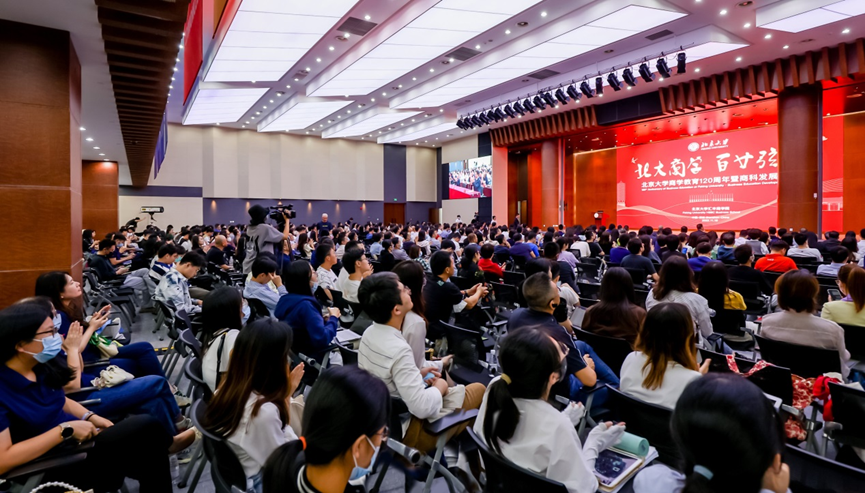 Participants attend the forum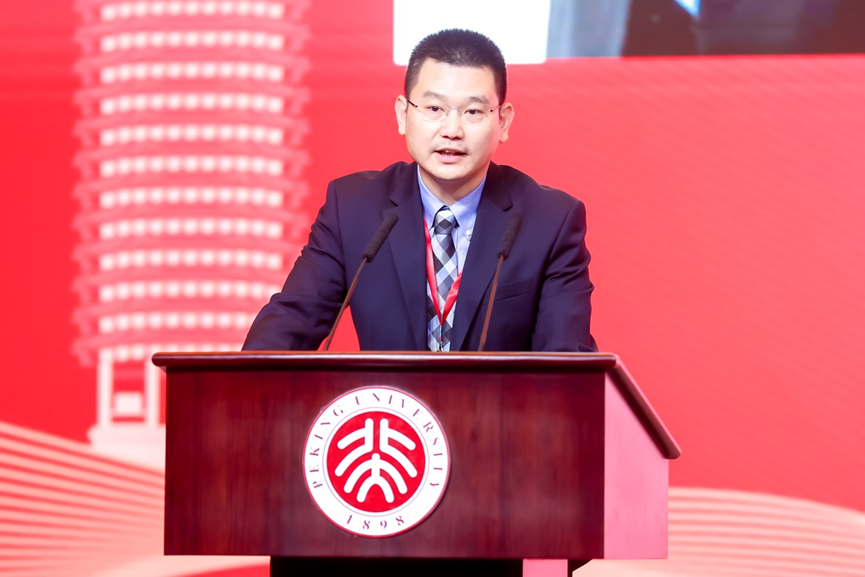 PHBS Associate Dean Ren Ting presides over the Forum
A video about the history of PKU business education kicks off the forum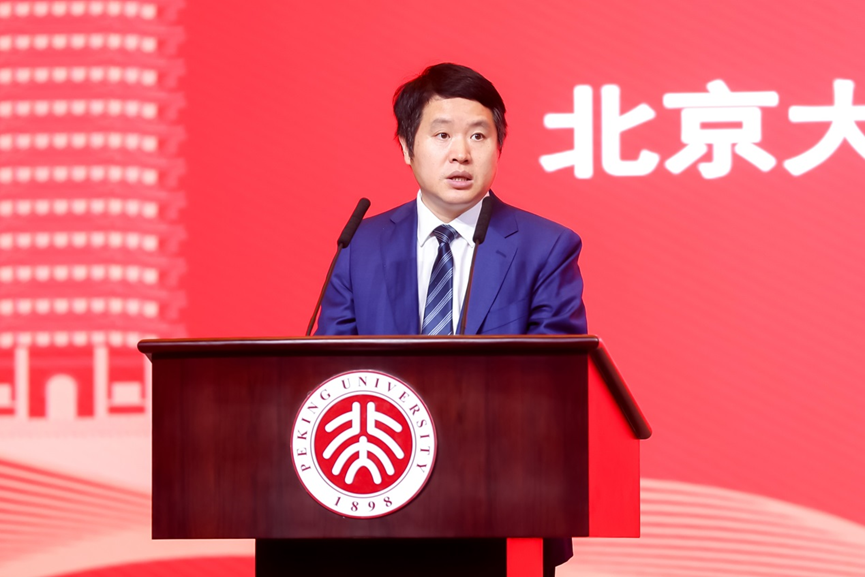 Wang Pengfei, vice chancellor of Peking University Shenzhen Graduate School and dean of PHBS, gives opening remarks
Recalling the history of Peking University's business education and the development of PHBS, Professor Wang emphasized three key aspects: tribute, inheritance, and innovation. Facing the "great changes unseen in a century," he noted that it's our mission of the times to analyze the ever-changing situation and rise to the challenges. He hoped that counterparts in academia could work together and move forward hand-in-hand, to write a new chapter for Chinese business education and promote the great rejuvenation of the Chinese nation.
Hai Wen, vice chairman of Peking University Council, former vice president of PKU, founding dean and chair professor of PHBS, delivers a keynote speech
Professor Hai elaborated on the origin of modern business education, the current situation of global business education, and the prospect of Chinese business higher education, identifying the key criteria for a top business school. Speaking of the business education development in the Guangdong-Hong Kong-Macao Greater Bay Area, Professor Hai highlighted its vital role in training visionary and principled entrepreneurs, who could serve as the essential factor and impetus for innovation. He held that business schools should gain insights into the real business world to provide practical solutions for enterprises, incorporate tech advances into business education, improve the quality of research and teaching, and enhance cooperation as well as exchanges among counterparts, in order to fuel the innovation and the long-term development of the Greater Bay Area.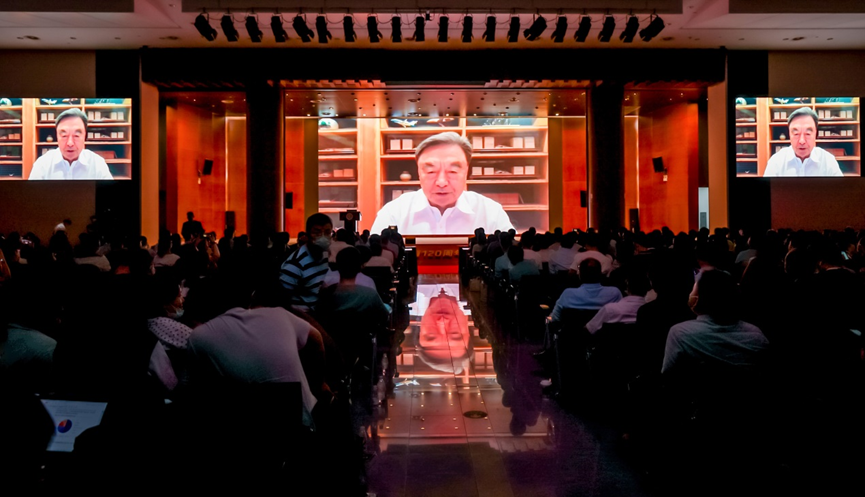 Ma Weihua, the steering committee member of the United Nations Sustainable Development Goals Impact, chairman of the board of directors of National Fund for Technological Transfer and Commercialization, and chairman of Menglang Sustainable Digital Technology (Shenzhen) Co., Ltd.
Ma delivered a keynote speech entitled "Creating a Sustainable Development Investment and Financing Ecosystem," in which he spoke highly of the contributions that PKUers have made to the development of business education in China and provided an in-depth analysis of how to establish a sustainable investment and financing ecology. He concluded that it's the sacred mission and great responsibility of our generation to cope with climate change, achieve the "dual carbon (carbon peaking and carbon neutrality) " goal, and promote sustainable development. "I believe that in this process, PKUers will be able to respond to the challenges with the pioneering and innovative spirit and make greater contributions to climate change and the development of science and technology," Ma noted.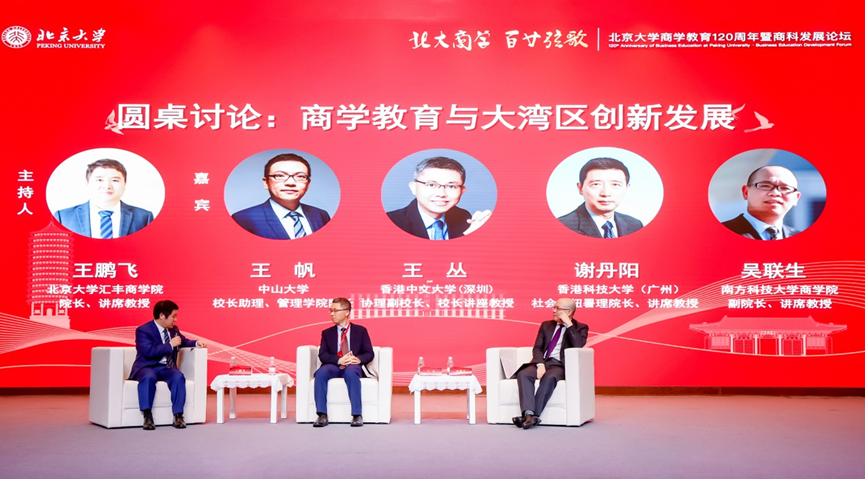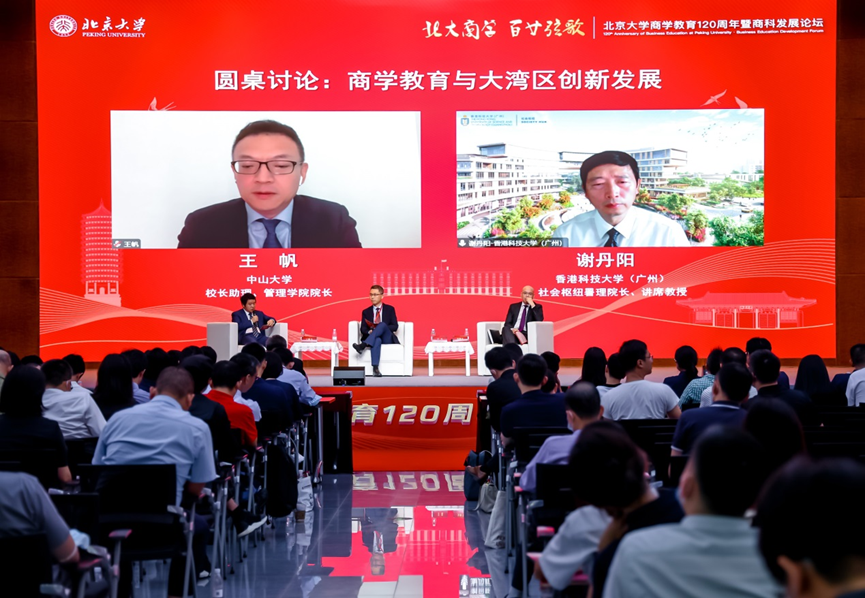 Roundtable discussants: Wang Fan, assistant president of Sun Yat-sen University and dean of the School of Management; Wang Cong, associate vice-president and presidential chair professor of the Chinese University of Hong Kong, Shenzhen; Xie Danyang, dean and chair professor of Hong Kong University of Science and Technology (Guangzhou) Society Hub; Wu Liansheng, deputy dean and chair professor of Business School at Southern University of Science and Technology.
In the roundtable discussion on "Business Education, Innovation, and Development of the Greater Bay Area," deans and professors from leading universities converged to share their insights into the development trends of business education, especially how to translate cutting-edge research into business solutions, enhance interdisciplinary cooperation, and cultivate top business leaders for both the Greater Bay Area and the world.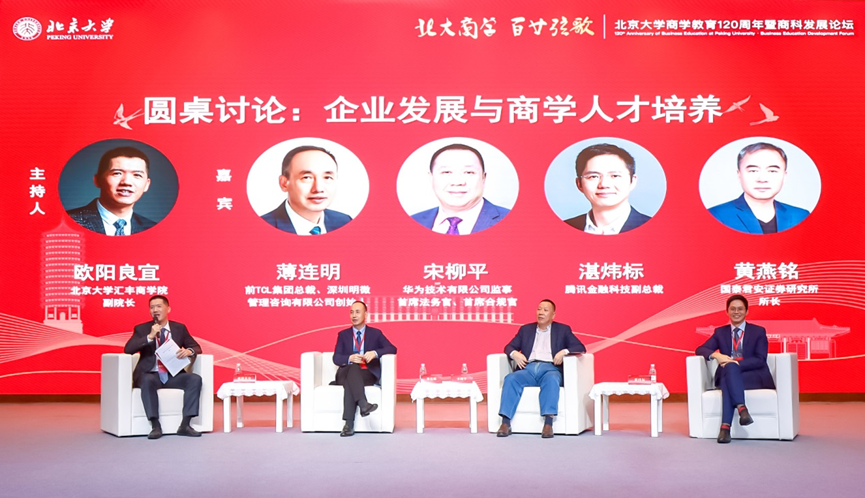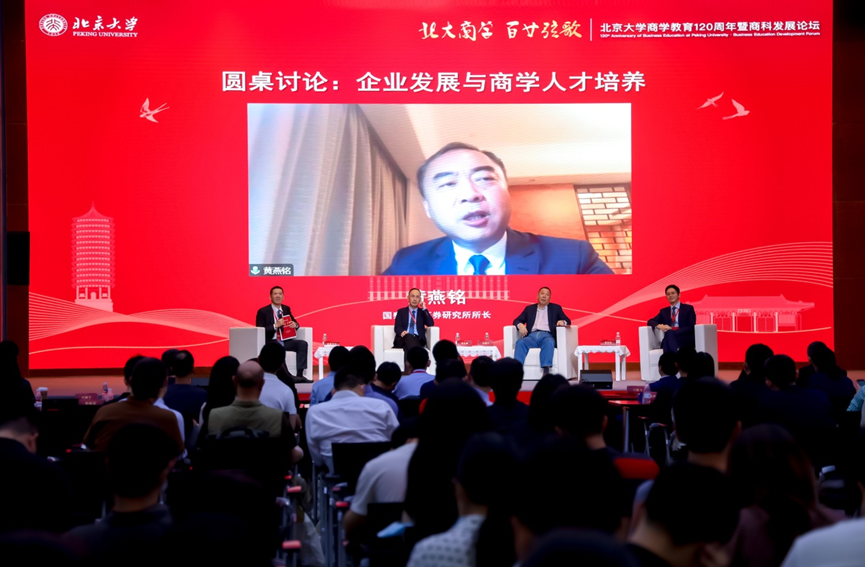 Roundtable discussants: Bo Lianming, former president of TCL Group and founder of Shenzhen Mingwei Management Consulting Co., Ltd.; Song Liuping, member of the supervisory board, chief legal officer, and chief compliance officer of Huawei Technologies Co., Ltd.; Zhan Weibiao, vice president of Tencent Fintech; Huang Yanming, director of Guotai Junan Securities Research Institute.
The following roundtable discussion focused on "Enterprise Development and Business Leader Cultivation." Practitioners from different industrial sectors exchanged their views on the close correlation between business education and enterprise development, and how to improve the talent cultivation ecosystem in face of digitalization and internationalization.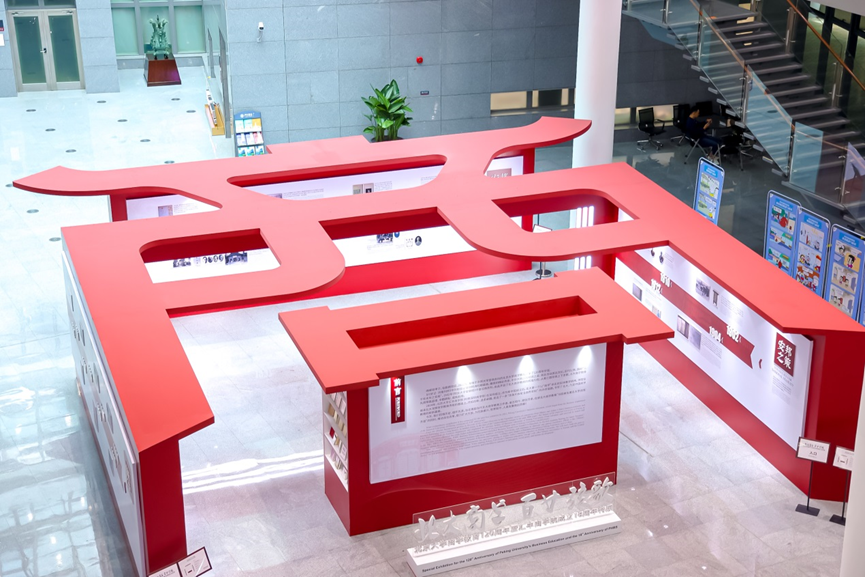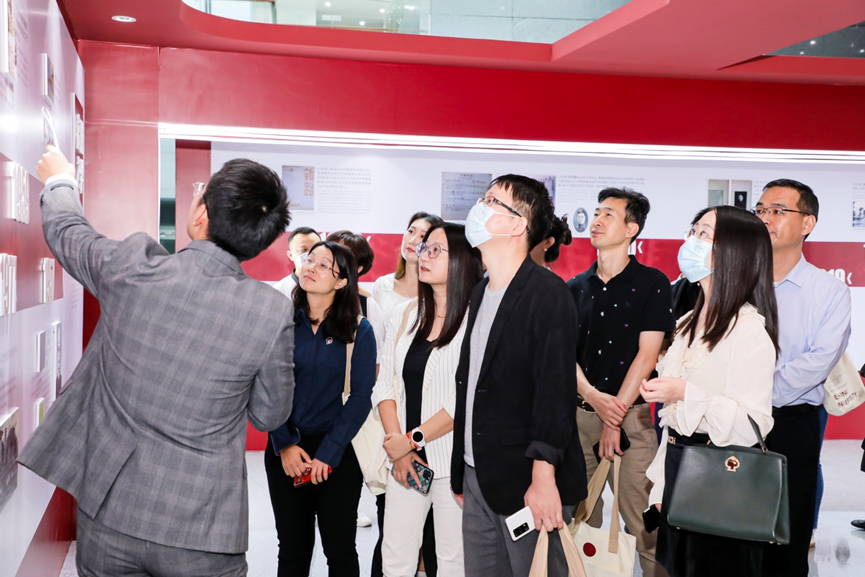 The special exhibition
In addition, a special exhibition "120th Anniversary of Peking University Business Education and the 18th Anniversary Exhibition of the HSBC Business School" was held at PHBS. Divided into three parts: "Strategies for National Stability," "Education for Prosperity," and "A Chapter of Innovation," the exhibition showed the history of Peking University business education, particularly the development roadmap of PHBS.
Written by:
Annie Jin
Edited by:
Dennis Meng
Source:
HSBC Business School