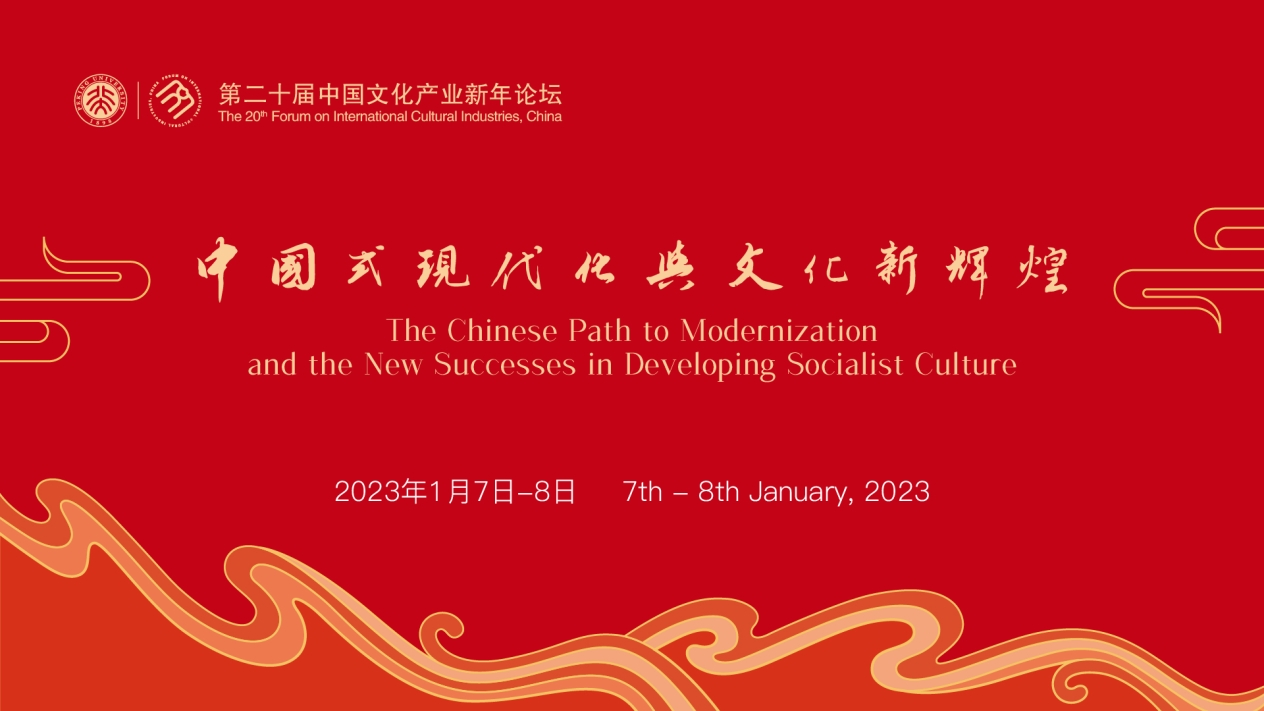 Peking University, January 10, 2023:
On the theme of "The Chinese Path of Modernization and the New Successes in Developing Socialist Culture", the 20th Forum on International Cultural Industries, China was held last weekend in Beijing.
Ten events under six categories were held, including the main forum, theme forum, summit on creative management and think tank dialogues. A short film on celebrating the 20th anniversary of the forum was released during the opening of the main forum.
Seven domestic and foreign guests from the field of cultural industry delivered keynote speeches during the main forum and conducted in-depth exchanges and discussions on the topics including high-quality development of cultural industry, city construction, emerging industry, and cultural confidence.
The forum was hosted by Peking university and co-organized by the university's School of Arts and Institute for Cultural Industries.
Sun Qingwei, vice-president of Peking University, said he had high expectations for the forum and wished it could continue to be a tracker and prognosticator of the development of China's cultural industry, and continue to provide new voices, new experiences and new thinking for socialist cultural construction and cultural industry development.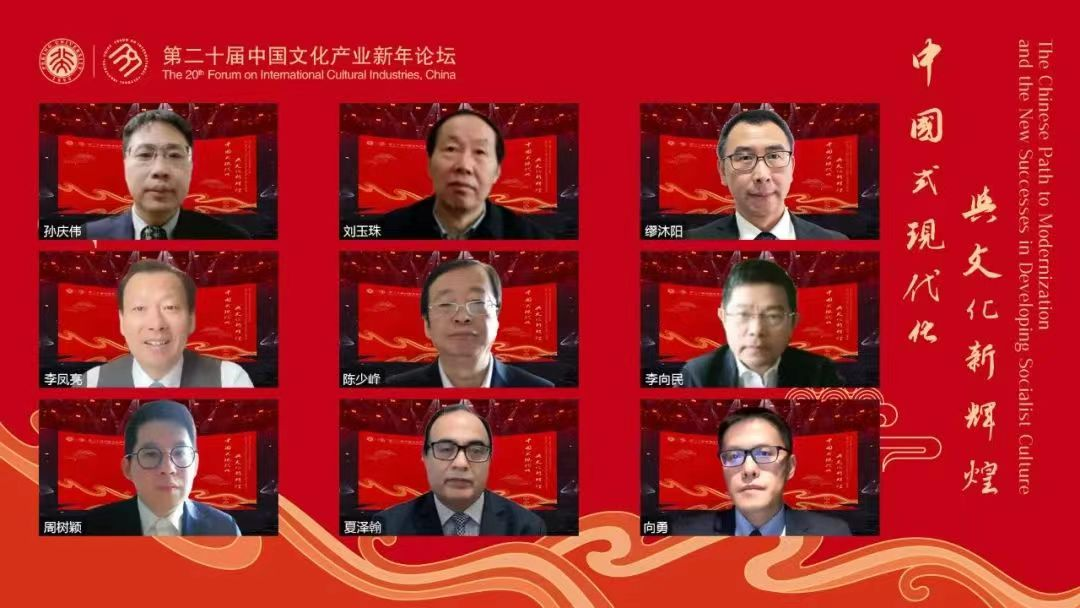 Participants of the 20th Forum on International Cultural Industries.