∆ Peking University Health Science Center (PKUHSC), one of China's leading medical institutions, celebrated its 110th anniversary on October 26, 2022.
Peking University, September 12, 2023: Recently, the National Natural Science Foundation of China (NSFC) announced the evaluation results of the 2023 NSFC projects. PKU Medicine was approved for eight national outstanding youth science fund projects — the best results in its history.
The approved outstanding youth fund projects cover multiple disciplines of NSFC's Department of Health Sciences and other departments, showing PKU Medicine's profound accomplishments and multidisciplinary advantage.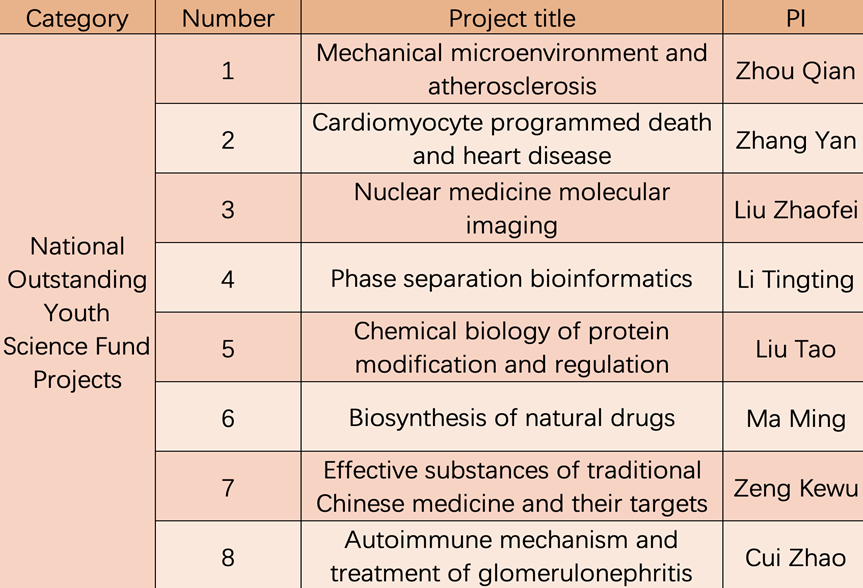 In the future, PKU Medicine will continue to take serving the needs of the country as the highest pursuit, continuously optimize the environment of medical science and technology innovation, and contribute to PKU's "double first-class" construction, in a bid to serve people's health and promote the high-quality development of national science and technology innovation.
Written by: Lang Lang
Edited by: Dennis Meng
Source:
PKUHSC Office of Scientific Research