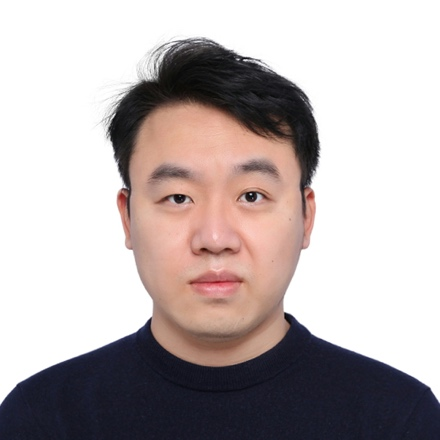 Chang Lin
Peking University, November 16, 2023: Chang Lin, a researcher at Peking University (PKU)'s School of Electronics, has become the first Chinese recipient of the prestigious IEEE Photonics Society Young Investigator Award. This recognition was bestowed upon him recently at the IEEE Photonics Annual Conference in Orlando, USA.
Chang Lin, a Boya Young Investigator and assistant professor at PKU, has been lauded for his pioneering work in photon chip research, specifically in heterogeneous integration technology.
His contributions have earned him multiple awards, including the "2022 Rising Star of Light," which recognizes three young scientists globally for their outstanding contributions in optics-related topics. In China, his work was also acknowledged as the "Top 10 Breakthrough in the Foundational Fields" in 2020 and the "Top 10 Progress in Optics" in 2022, etc.
Chang has published over 30 papers in prestigious journals such as Nature, Science, Nature Photonics, and Nature Communications. His achievements have not only gained international recognition but have also spurred the industrialization of his silicon optical heterogeneous integration technology by multiple enterprises.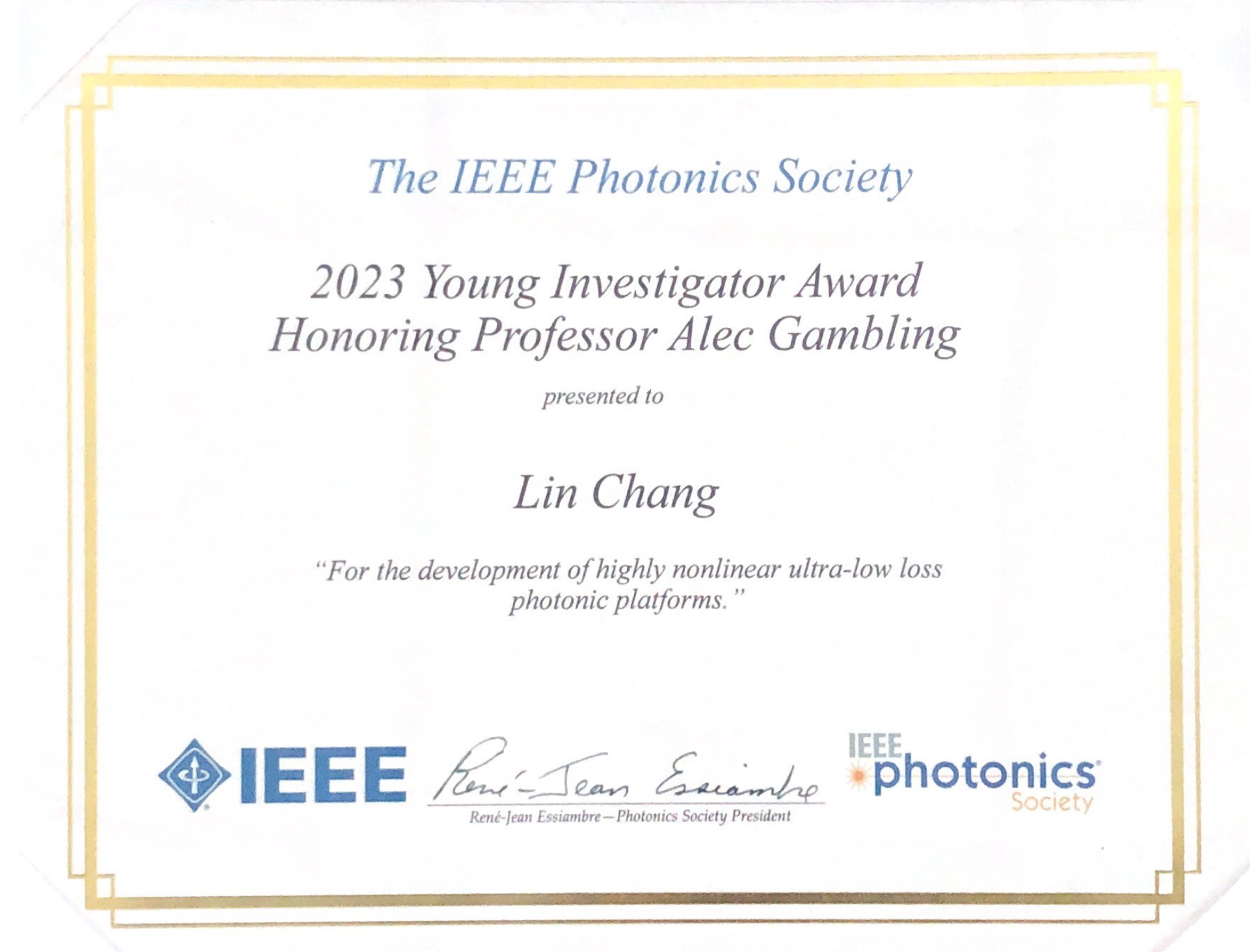 The award certificate
This acknowledgment not only highlights Chang Lin's individual accomplishments but also signifies the growing contributions of Chinese researchers in the global scientific community.
The Institute of Electrical and Electronics Engineers (IEEE) is the largest global professional organization dedicated to advancing science, technology, and innovation in the fields of electrical and electronics engineering. The IEEE Photonics Society Young Investigator Award, established by IEEE, is a prestigious recognition in the field of photonics, awarded annually to an outstanding young scholar under the age of 35 who has made significant contributions to the field.
Written by: Yang Eunseo
Edited by: Shi Xinyao
Source:
PKU School of Electronics