Editor's note:
In this series, let's discover the vibrant tales of our incoming students as they set forth on their academic voyage at Peking University.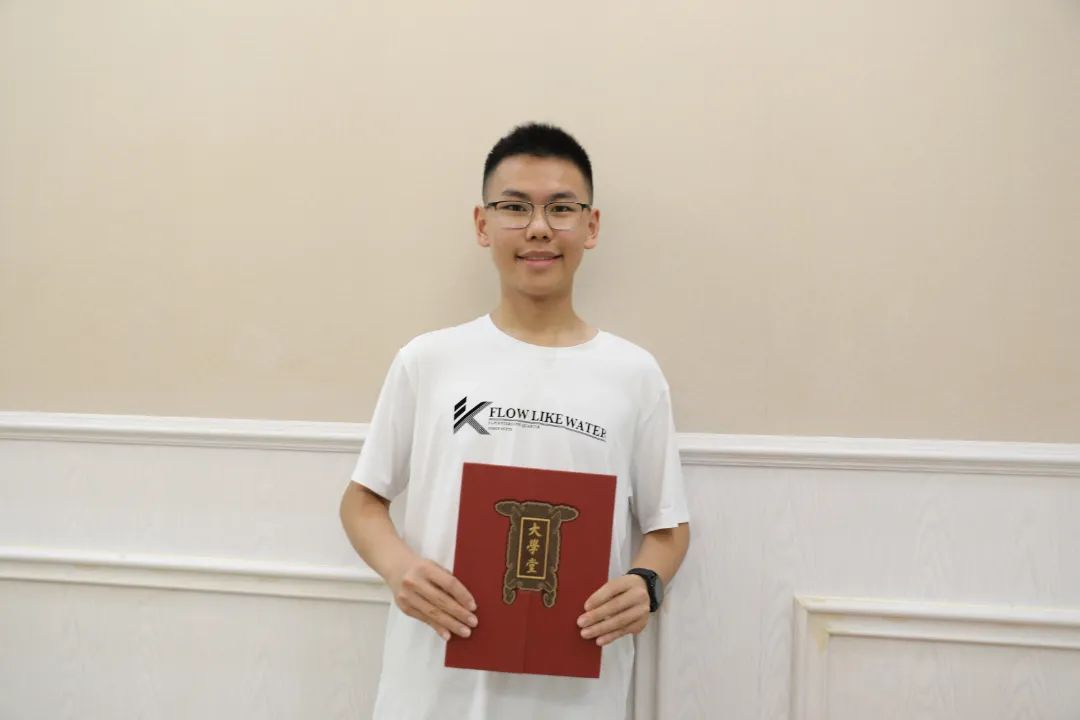 Peking University, August 16, 2023: Yu Bowen, a two-time gold medalist at the Chinese Physics Olympiad (CPhO) and the 53rd International Mathematics Olympiad (IPhO) champion, has received a recommendation for admission to Peking University's School of Physics.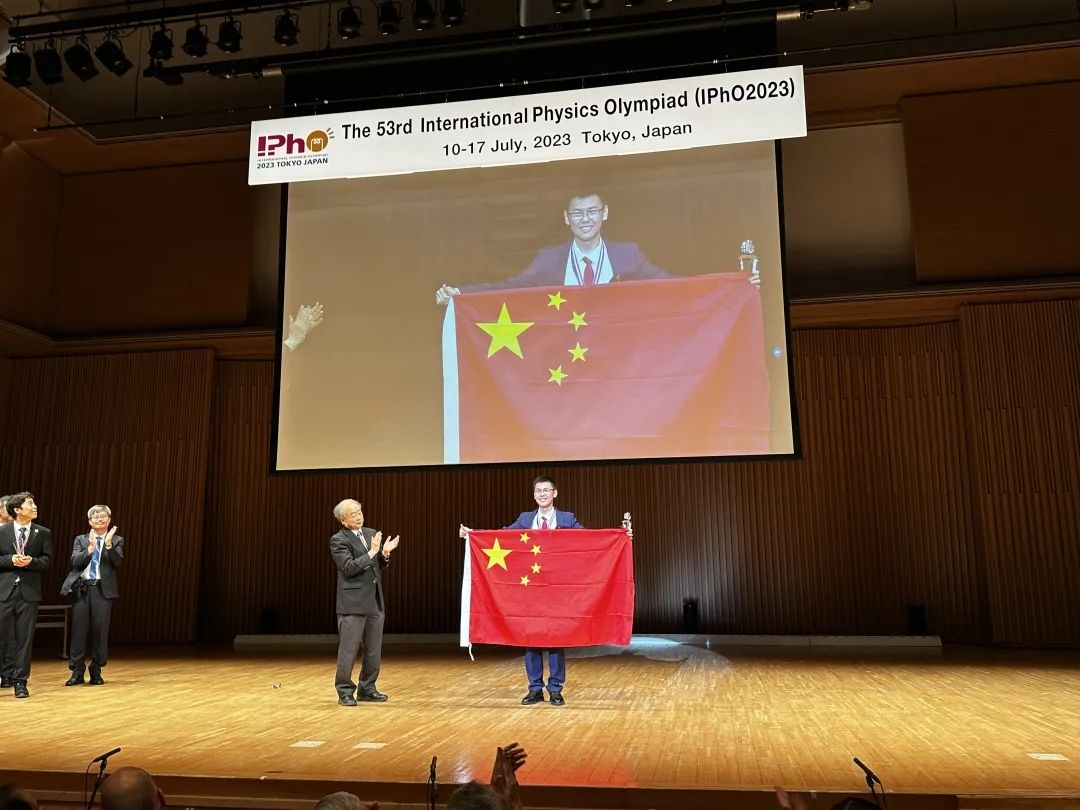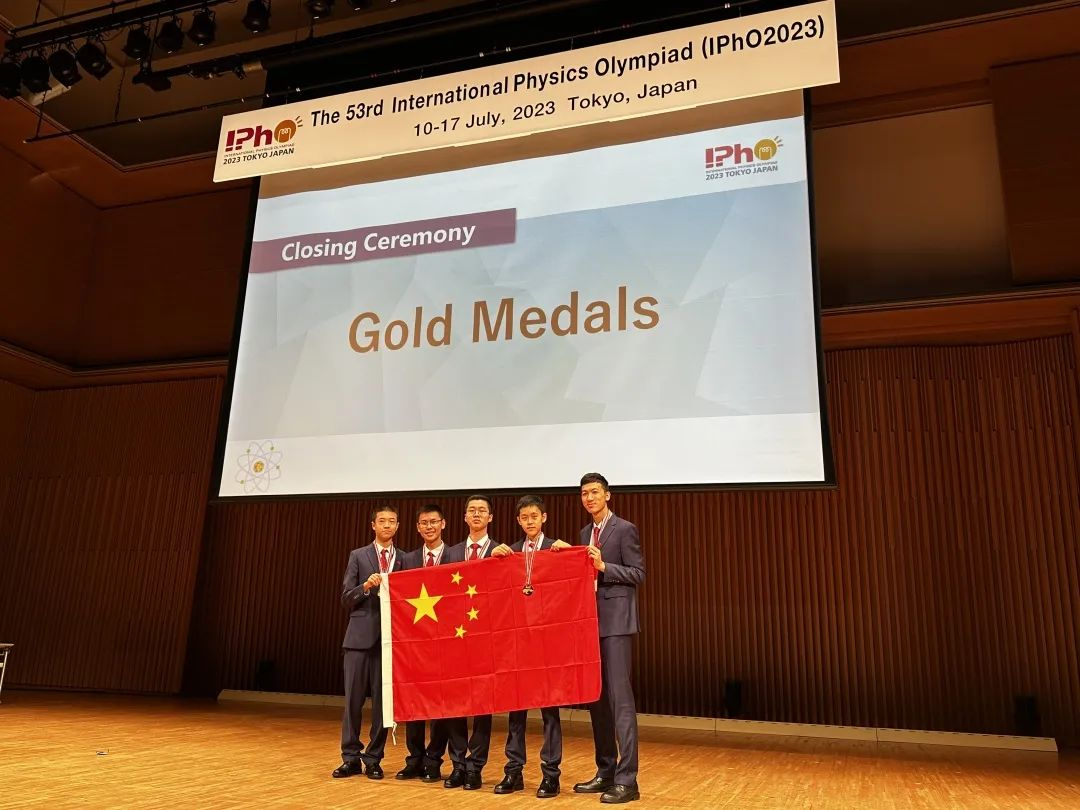 Yu and his teammates at the 53rd International Mathematics Olympiad (IPhO) in Tokyo
The International Physics Olympiad stands as one of the most esteemed physics competitions for high school students, held this year in Tokyo, Japan. Yu, along with four other Chinese participants, underwent numerous contests and months of rigorous training prior to the competition. Ultimately, all five students from Yu's team were awarded gold medals, with Yu clinching the highest overall score in the competition.
Despite the flood of congratulations and accolades, the 18-year-old Yu remains modest and composed. "This achievement took me completely by surprise. Without the unwavering support of my parents, coaches, and classmates, I could never have reached this point," he said.
Yu's love affair with physics began in junior high school. In his view, physics is not abstract but concrete, with strong practicality and universality. Captivated by its allure, he chose to engage in physics competitions upon entering high school, nurturing a desire to employ his knowledge in future endeavors and contribute to China's scientific and technological advancement.
For Yu, there are ways to learn, but there are no shortcuts. Diligence is the paramount key. As his coach recollected, Yu often remained seated for hours on end, engrossed in reading and problem-solving. "There are times when you don't realize how much potential you have if you don't push yourself," Yu shared. "So, keep encouraging yourself."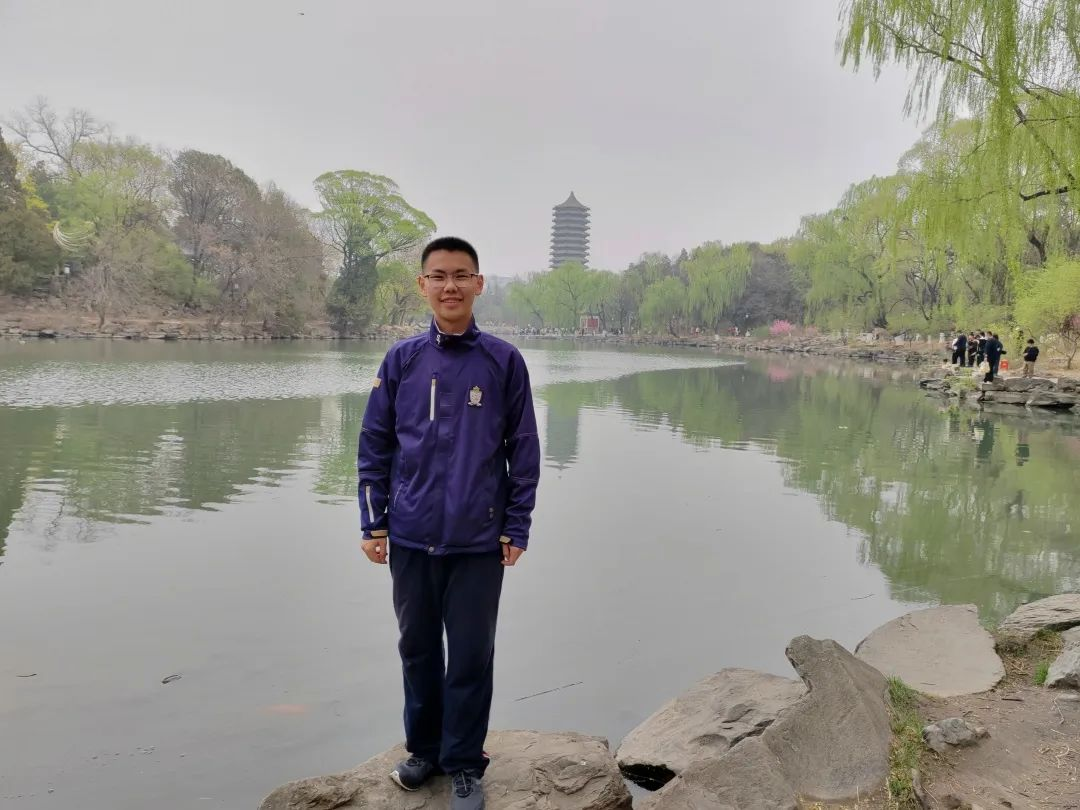 Yu at Peking University
Yu possesses a deep understanding of Peking University's rich history and culture, cherishing the alluring Yanyuan since his childhood days. Before embarking for Tokyo, Yu engaged in intensive training at Peking University. Upon finally stepping foot onto the university campus, he tangibly sensed the fertile academic atmosphere and the fervor for exploration and research. In the classroom, teachers gave lectures on cutting-edge results in the field of physics, and Yu was deeply impressed by their love for scientific research.
Eagerly anticipating his forthcoming journey at Peking University, Yu Bowen envisions his time there as the realization of his youthful aspirations and dreams. It symbolizes the culmination of three years of high school dedication and serves as a expansive platform for his future endeavors. "I hope to start a new, more fun and interesting life at Peking University. In the future, through my efforts, I will make more contributions to the country and society within the realm of physics," he said.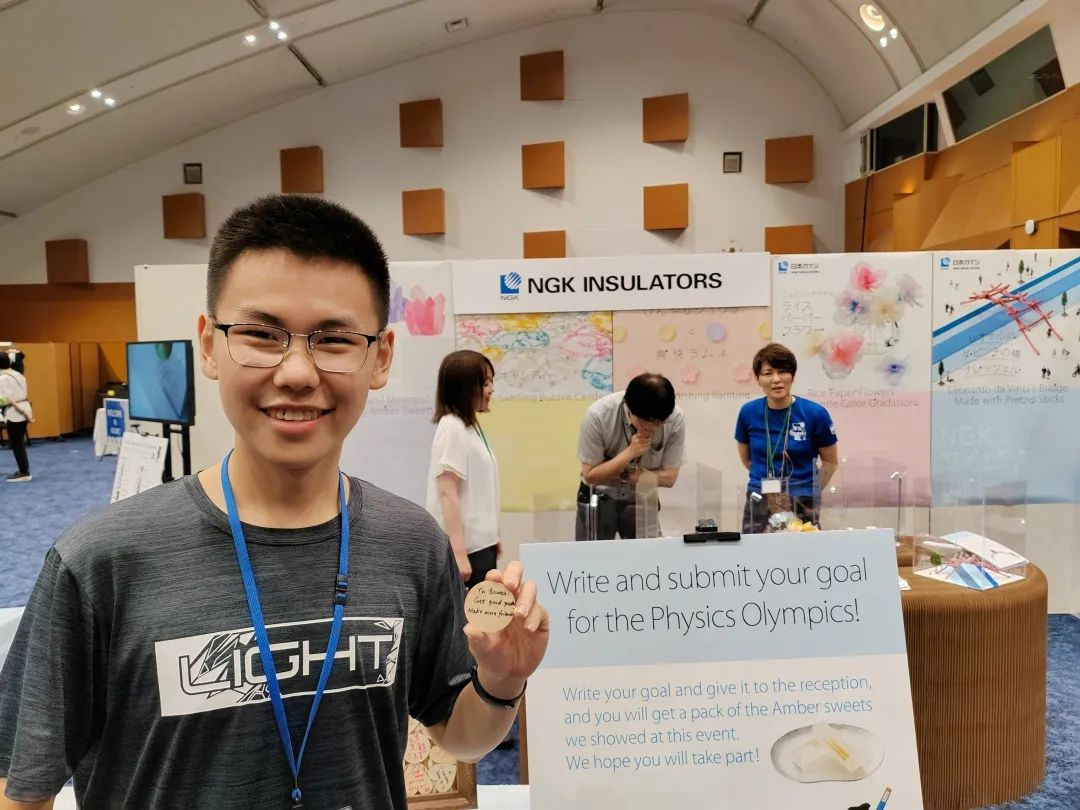 More from this series:
PKU New Faces | The 'Salute Boy' in 2008 Wenchuan Earthquake to study at Peking University
Written by: Wang Ziyu
Edited by: Dennis Meng
Source: PKU News (Chinese)